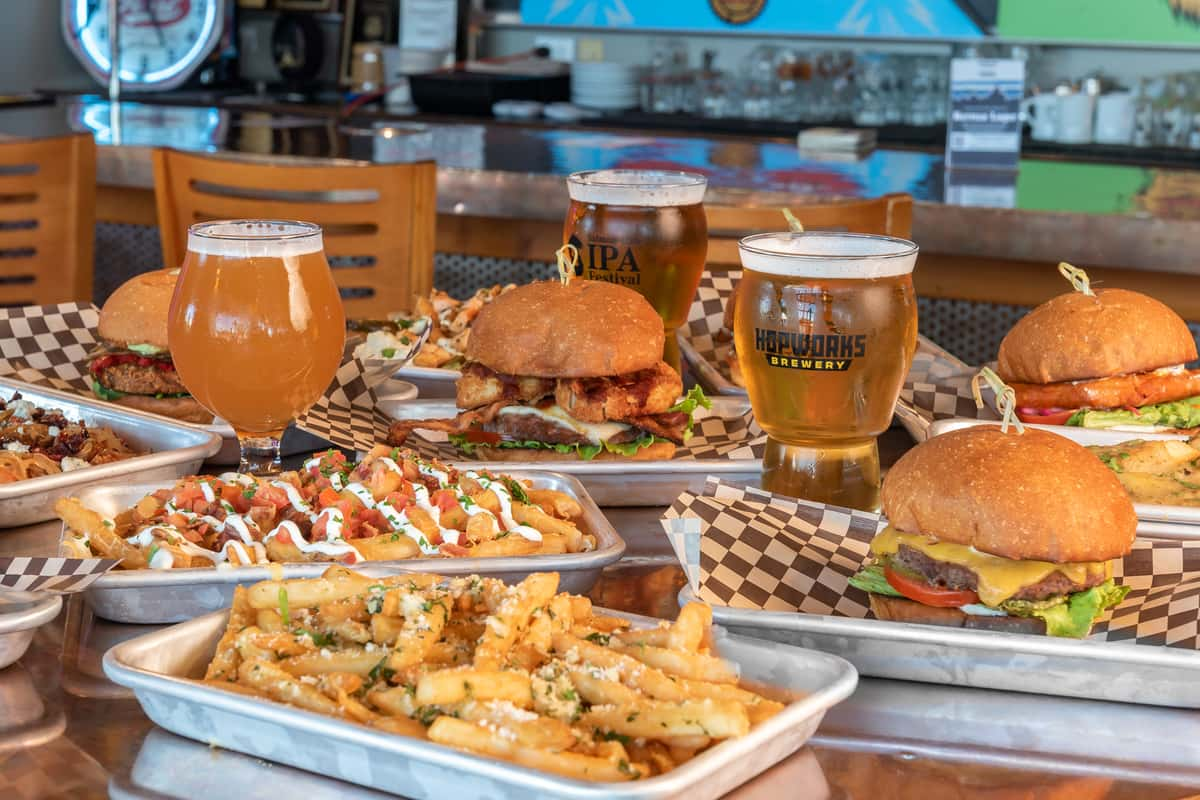 Brandie Ettinger and the B Team
Brandie Ettinger and the B Team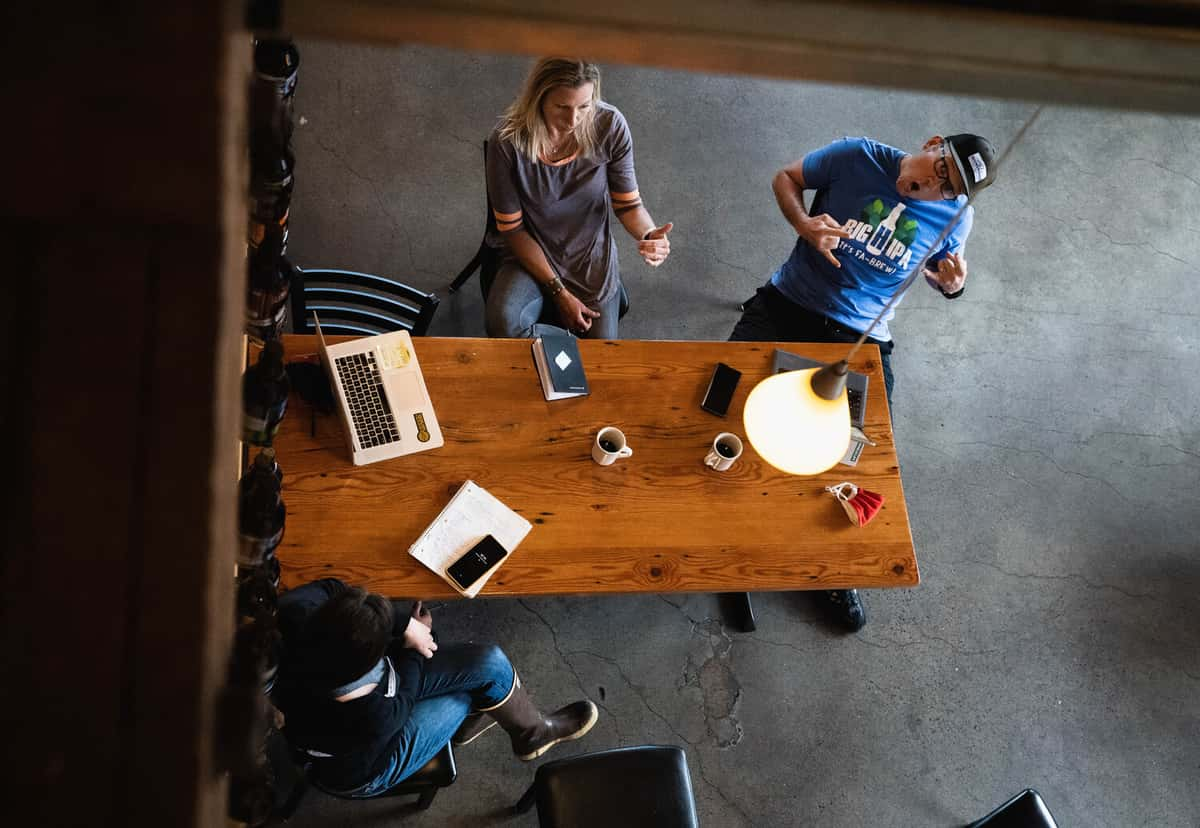 It's Wednesday morning and co-owner Brandie Ettinger is kicking off this month's B Team meeting. Kitchen prep can be heard through the shared cement wall, and an early lunch crowd is starting to fill the patio. The B Team, roughly five team members from the pub, brewery, and admin departments, filters into the banquet room at the Powell Mothership and spreads out, sipping coffee. Brandie pulls up projects in-progress on her laptop and starts the meeting.
Maybe you've read on our website that B Corp is our north star, but what does that mean? At present, there are just under 4,000 B Corps in the world, spanning 150 industries. To get a B Corp certification, a company must meet the highest standards of social and environmental performance, public transparency, and legal accountability to balance profit and purpose. We became certified in 2015, but the job doesn't end there. Once certified, the company receives a score and a series of items they can improve upon. That's where the Hopworks B Team comes in!
The B Team
As we go through our next round of recertification, the B Team looks to identify areas we can improve, then develop and implement the necessary processes. This can be anything from offering health benefits for our growing staff to auditing the company's total carbon footprint. Brandie looks to the team for ideas and helps manage the overall direction while department representatives own the projects in their silos.
Progress can be slow, but there's a reason. Even something as seemingly easy as composting presents challenges. For instance, with one pub in Washington and one in Oregon, the composting collection services are different. They accept different things, charge different rates, and do business differently. This makes it hard to standardize procedures between the pubs. With the pandemic and standard staff turnover, we also have to change and reteach the processes frequently.
progress
Since 2015, we have improved our B Corp score by just over 5 points. This may sound small, but it's come with big changes. Transparency is a requirement and a huge part of becoming a B Corp. It's not about getting good PR—it's about being held accountable to the B Corp community and our own internal standards to do better.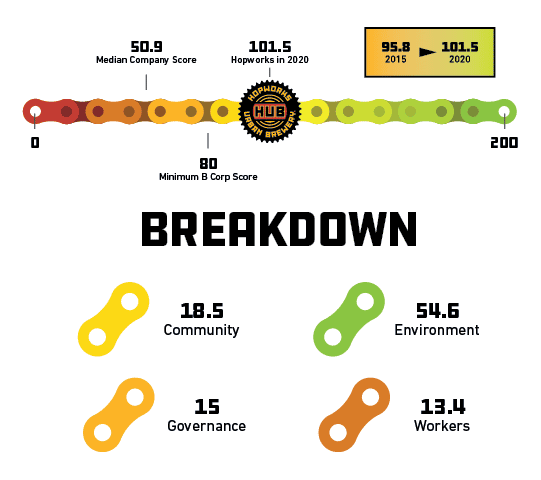 For example, in the last five years, we have made some great improvements. We have:
Implemented a 401K and expanded benefits for all employees
Surveyed all our suppliers and released a Supplier Code Of Ethics
Equipped our Sales Team with hybrid vehicles to reduce CO2 emissions
Transitioned the majority of our hops to Salmon-Safe producers
Reached over 90% landfill diversion, including donating our spent grain to be repurposed by local cattle farmers and Portland Pet Food Co
THE PATH ahead
Of course, we have a lot more work to do. We are striving to improve the ways we support our staff and our community. Stay tuned to for our annual Impact Reports and social media to watch our progress!