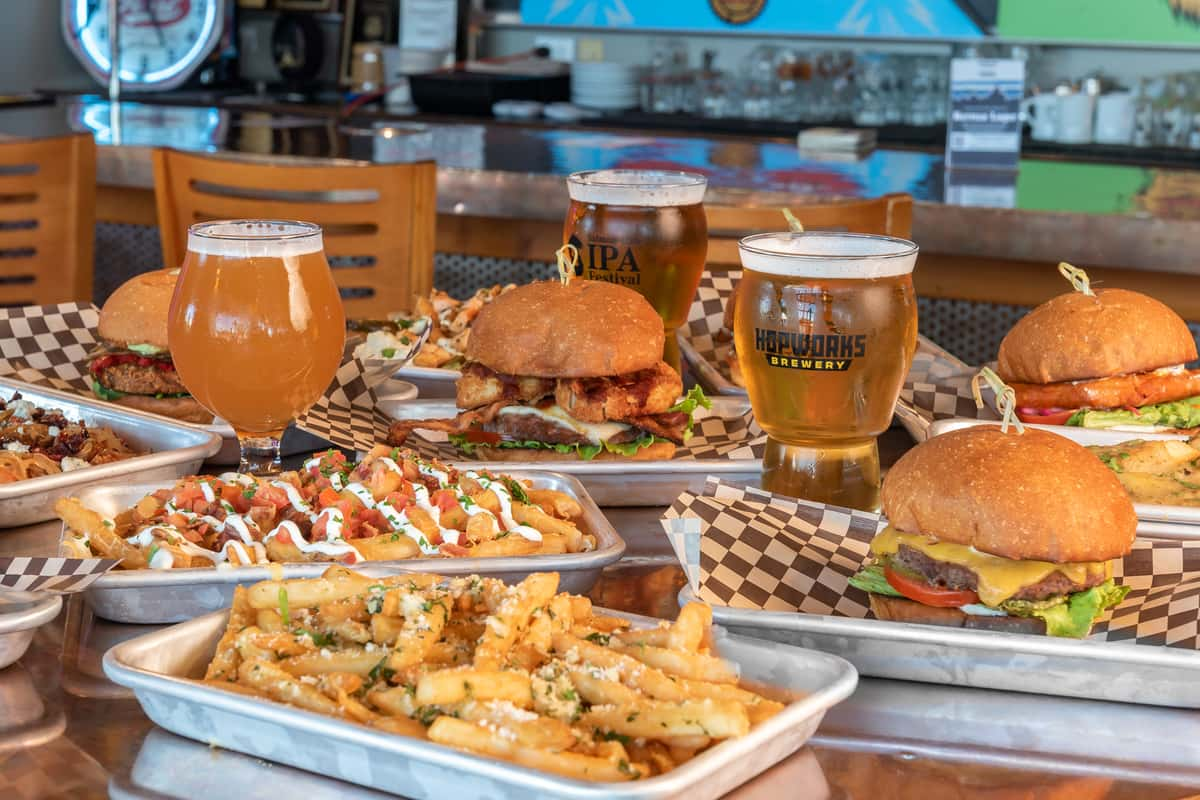 HUB's Women Brewers Brew Original Alewife Beer
HUB's Women Brewers Brew Original Alewife Beer
Mild Child is a tasty Mild Ale with an exciting back story. It was originally brewed for the She Brew Beer Festival 2018 by Brandie Ettinger and all our women brewers: Danielle Redman, Nina Houts, and McKenna Ganz. On March 07 we will tap Mild Child at all three of our pubs. Here's a little more information about the beer:
Mild Child was brewed as a callback to the Medieval ages in England when women were the sole brewers in society. The "alewives" of the time originally brewed up simple ales at home, both as a domestic duty and to sell by the cup to people passing by on the streets. However, the production and selling of beer eventually become more commercialized, and the members of organized brewers guilds were predominantly men. In a constitution established by the London Brewers Guild in 1639, women were explicitly banned from the organization, citing women as "unfit to brew" based on stereotypes of alewives portrayed as "immoral" and "tempting men into drunkenness." From that point, roles related to production of beer were held by only men, and the ladies–the OG brewers–were edged out of the industry.
This English-style Dark Mild is what we imagine might have resembled an original alewife brew: light bodied with a chewy caramel malt profile and very minimal hop bitterness. And at under 4% ABV, this beer is so drinkable that you may be mildly tempted to have a second one.
Join the brew team at our SE Portland brewpub after their shift at 5pm for a pint!
MILD CHILD BEER RELEASE
March 07, 5pm
Hopworks Urban Brewery / 2944 SE Powell Blvd., Portland, OR