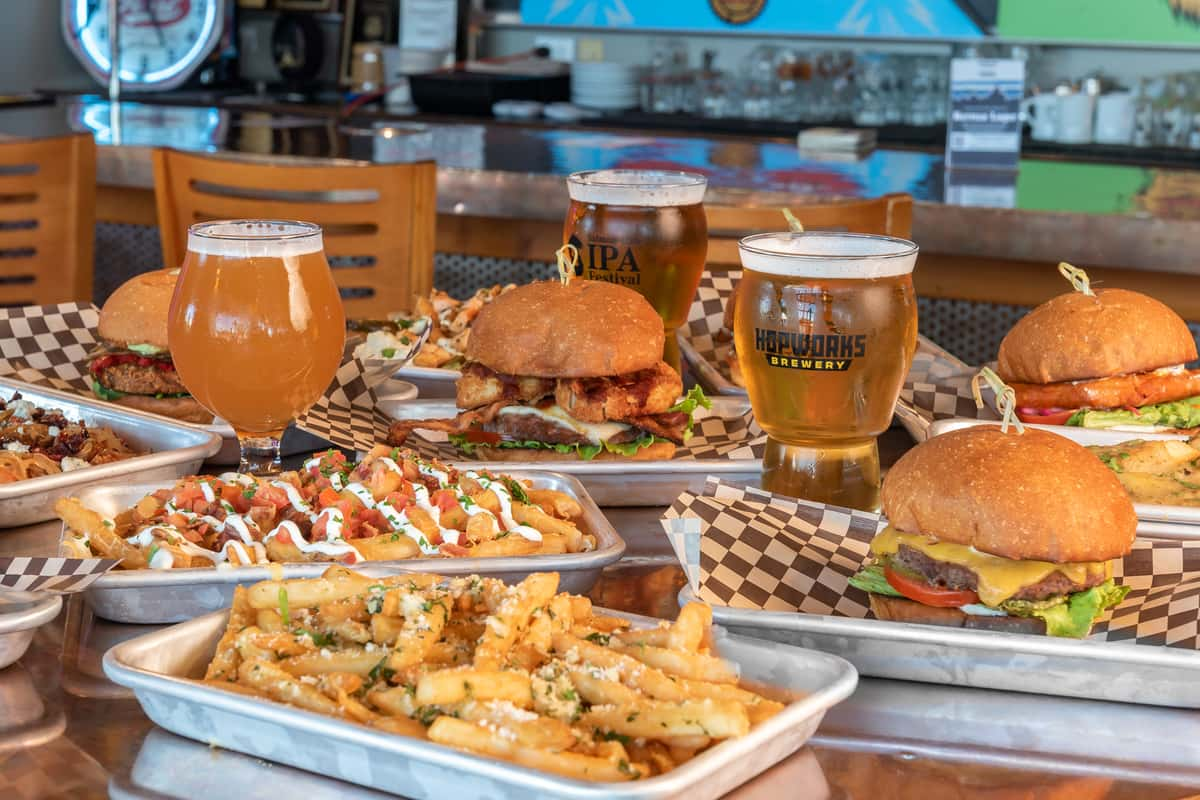 Independence Day Recipes
Independence Day Recipes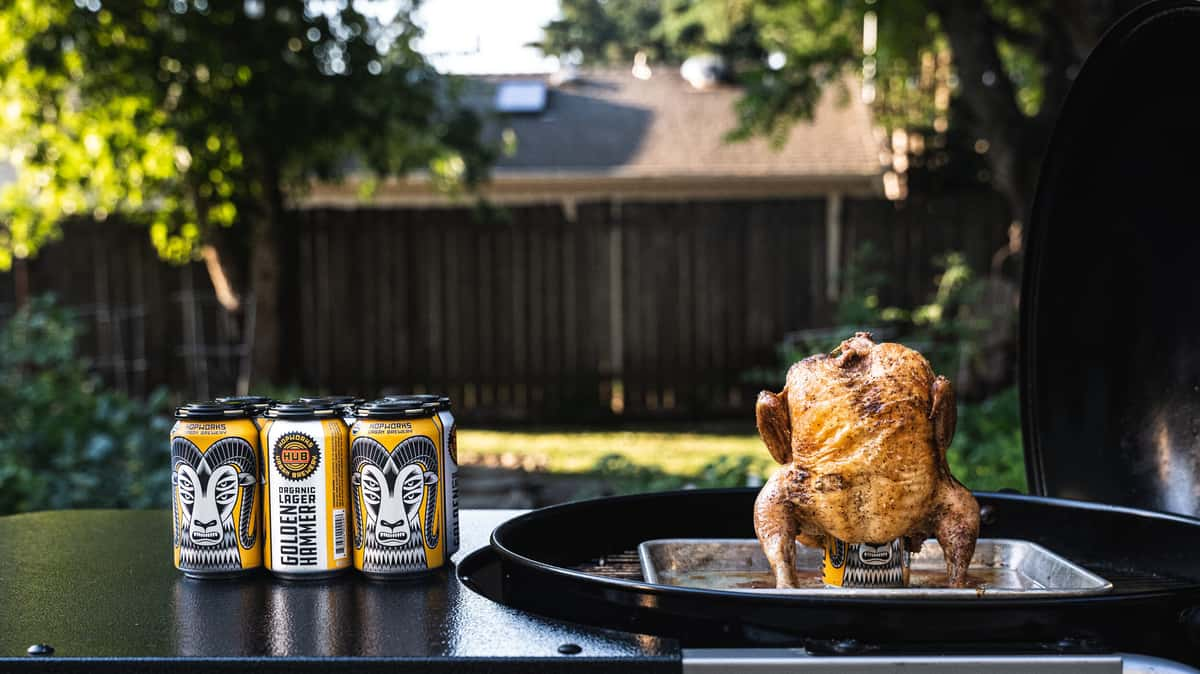 This 4th of July, we wanted to share with you a couple easy, no stress recipes from our Executive Chef, Erin Connell. It wouldn't be the 4th without some tasty, refreshing beer and beer-based recipes, would it?! Read on for our Helles-Good Beer Can Chicken and Ferocious Sparkler Strawberry Salad recipes!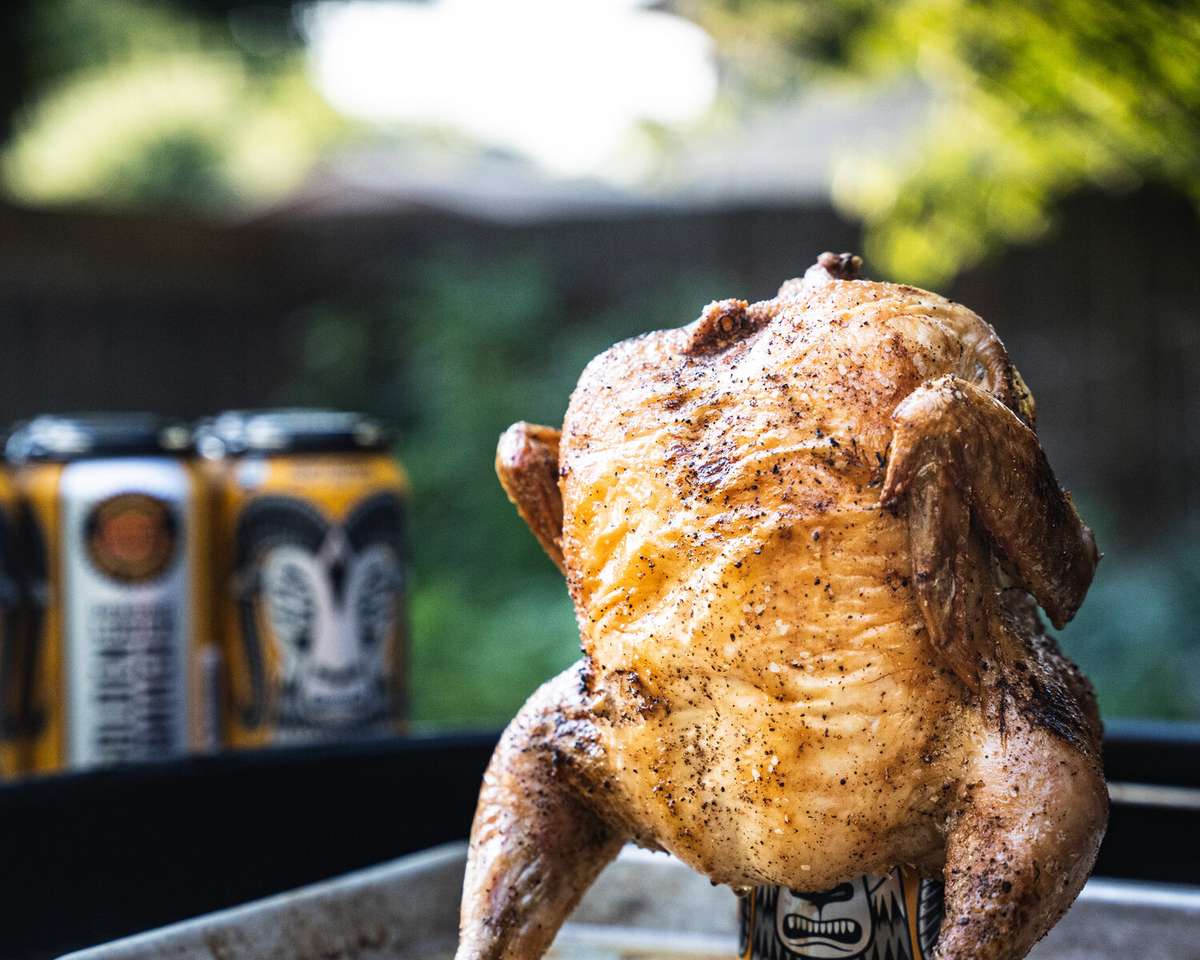 THE RECIPES
Helles-Good Beer Can Chicken
INGREDIENTS
The Chicken
Whole chicken, 4 lbs
Olive oil, 1 tbsp
The Rub
Kosher salt, 1 tsp
Lemon zest, 1/2 tsp
Black pepper, 1/2 tsp
The Can
Hopworks Golden Hammer Organic Helles Lager, 12 oz can (half of it enjoyed, half still in the can)
Garlic cloves, 3 smashed
Lemon, 1 juiced
Black peppercorns, 6
Bay leaf, 1
DIRECTIONS
In a small bowl, mix the rub ingredients.
Rub the chicken inside and out with the oil. Season the chicken inside and out liberally with the rub. Fold the tips of the wings behind the chicken's back for more even cooking.
Prepare the grill for indirect cooking over medium heat (350° to 450°F).
Put garlic, lemon juice, peppercorns and bay leaf into the beer can for maximum flavor. Using a can opener, make two more holes in the top of the can. Place the beer can on a solid surface. Place the chicken cavity over the beer can.
Transfer to grill and balance using the drumsticks and can as 3 legs. Grill over indirect, medium heat with the lid closed, until the juices run clear and the internal temperature registers 160° to 165°F in the thickest part of the thigh (not touching the bone), 1¼ to 1½ hours.
Using heatproof gloves or multiple sets of tongs and the buddy system, carefully remove the chicken and can from the grill (contents of beer can are hot, so don't tip it over!), and let rest for 5 to 10 minutes. Lift the chicken from the beer can and cut into serving pieces. Serve warm with more ice cold Golden Hammer.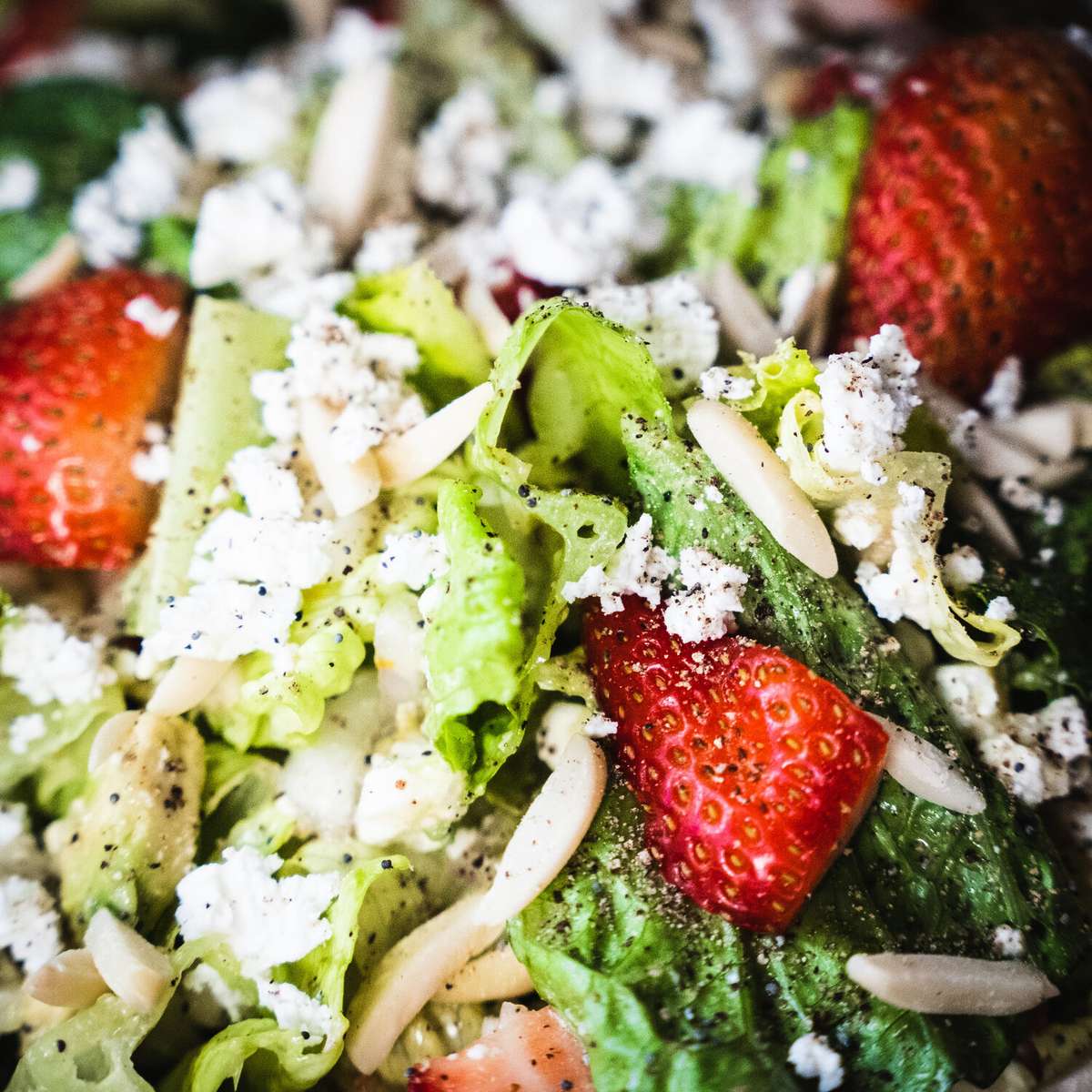 Ferocious Sparkler Strawberry Salad
INGREDIENTS
The Salad
Romaine lettuce, 2 heads washed and cut into 1 inch pieces
English cucumber, 1/2 diced
Avocado, 1 diced
Red onion, 1/4 fine diced
Feta, 1/2 cup crumbled
Strawberries, 1 pint halved or quartered
Almonds, 1/2 cup toasted and sliced
The Dressing
3 oz Ferocious Citrus IPA
Orange zest, 1/2 tsp
Orange juice, 1 tsp
Shallot, 1 tbsp minced
Dijon, 1 tsp
Honey, 1 tbsp
Poppy seeds, 1/2 tsp
Kosher salt, to taste
Black pepper, to taste
Olive oil, 1/4 cup
DIRECTIONS
For the dressing, combine all ingredients except for olive oil. Taste mixture and add salt if needed. Slowly drizzle oil into mixture, whisking constantly to emulsify.
For the salad, assemble salad in festive bowl in this order: romaine, red onion, cucumber, avocado, pinch of salt and pepper, feta, strawberries, dressing, then almonds.