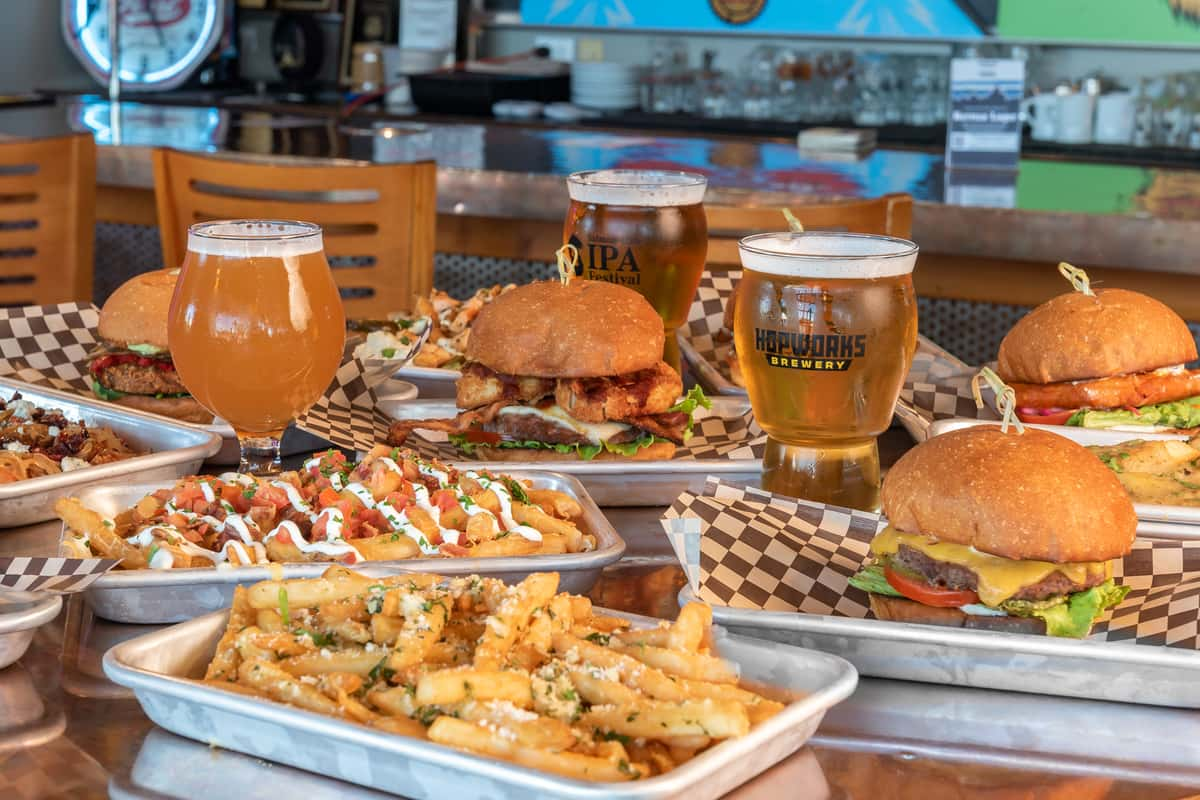 Interview with Danielle Redman, Sustainability Manager
Interview with Danielle Redman, Sustainability Manager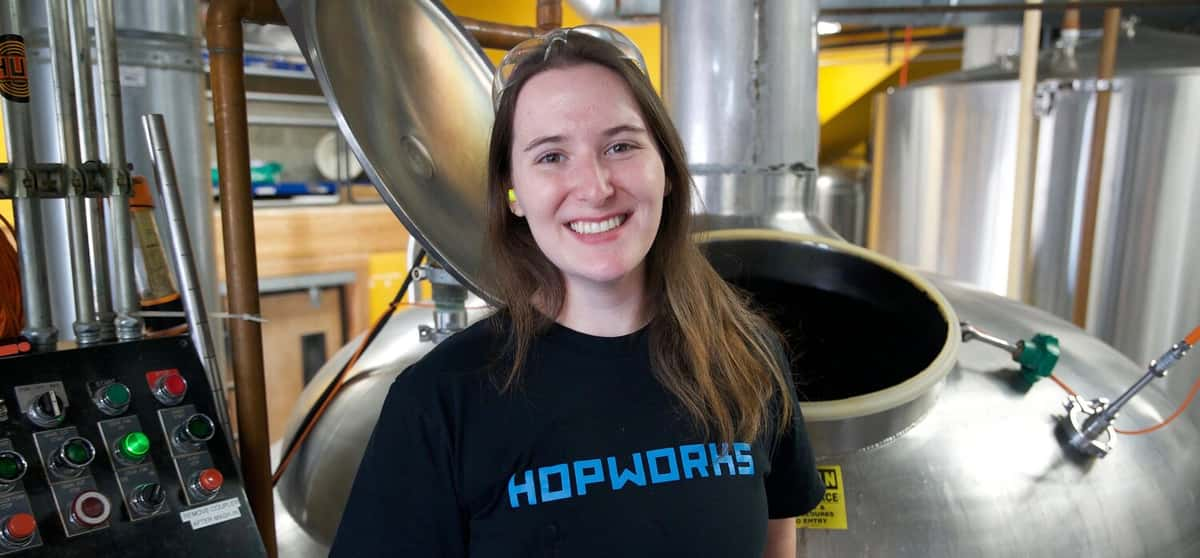 Sustainability has been paramount for Hopworks Urban Brewery since our inception. We've only been able to work towards this goal, though, because of individual team members who have kept their fingers on the pulse of the sustainability landscape – especially in the brewhouse.
Danielle Redman has worked at Hopworks brewery for two years. As our Sustainability Manager, she leads the brewery in best practices and innovation. Read below for our interview with her on Hopworks efforts to reduce our environmental footprint.
WHAT IS YOUR GOAL AS A SUSTAINABILITY MANAGER?
It may sound cheesy, but overall the goal is to make beer that's as great for the environment as it is to drink. So, basically I'm trying to be conscientious of the manner in which we use our resources, and then the resources that we return back to the city, such as water, returning them in as good a condition as we can or better if possible.
HOW DOES HOPWORKS FEEL ABOUT SUSTAINABILITY, RECYCLING, AND HOW WE TRY TO HELP PROTECT OUR PLANET?
I'm very satisfied with this company's communal effort to innovate in that sector, and our willingness to experiment. If it doesn't work, that's okay. At least we tried and we'll keep trying. We have been a leader in the industry.
HOW ARE WE SUCCEEDING IN OUR SUSTAINABILITY EFFORTS AND WHERE DO WE HAVE ROOM FOR IMPROVEMENT?
One of the things that I think we do really well is separations in the brewery – the packaging materials that we take out to recycling. The plastic banding straps are separated from the plastic rack, which is separated from the PakTech. We also give our grain to our local organic farmer to make sure we're not just disposing in an irresponsible manner. Instead, farmers make it into cow feed, which is a really great way to reuse grain.
We're also continually trying to reduce the amount of water we use and also be able to treat it properly before we send it back to the city.
WHAT DOES THAT MEAN EXACTLY DAY-TO-DAY? WHAT DOES YOUR AVERAGE DAY LOOK LIKE?
I could be helping with packaging that day. I could be brewing. I could be running the lab. But, in the realm of Sustainability Manager, it's looking for areas where maybe we've gotten sloppy in our mindset of being sustainable. It's a continual search. For example, I was having a conversation with a head brewer of another brewery the other day, and I said, "Oh yeah, we actually recycle our nitrile gloves." And he responded, "Oh my gosh, I never even thought that those could be recycled." So it's also having those conversations within the brewery consistently. Encouraging everyone to just put our best foot forward on a day-to-day basis.
WHAT DOES IT MEAN WHEN WE SAY WE USE VERY LITTLE WATER COMPARED TO OTHERS IN OUR INDUSTRY?
Something that we implemented into the brewery before I got here was a simple CIP skid. A CIP stands for "Clean In Place" which is our general cleaning process on a tank. Oftentimes we're saving on chemicals from tank clean to tank clean and water because when we clean a tank, it's not just straight chemical. The CIP skid especially helps us to utilize our chemicals more than once.
WHAT IS THIS NEW ROLE AS A SUSTAINABILITY MANAGER MEAN TO YOU?
Being around all of the natural resources in Oregon helps motivate me to put my best foot forward. So these goals are not only, "let's be good to the environment," but it's a personal attachment to it because I want to do the best for my community. I want to do the best for the world around me.