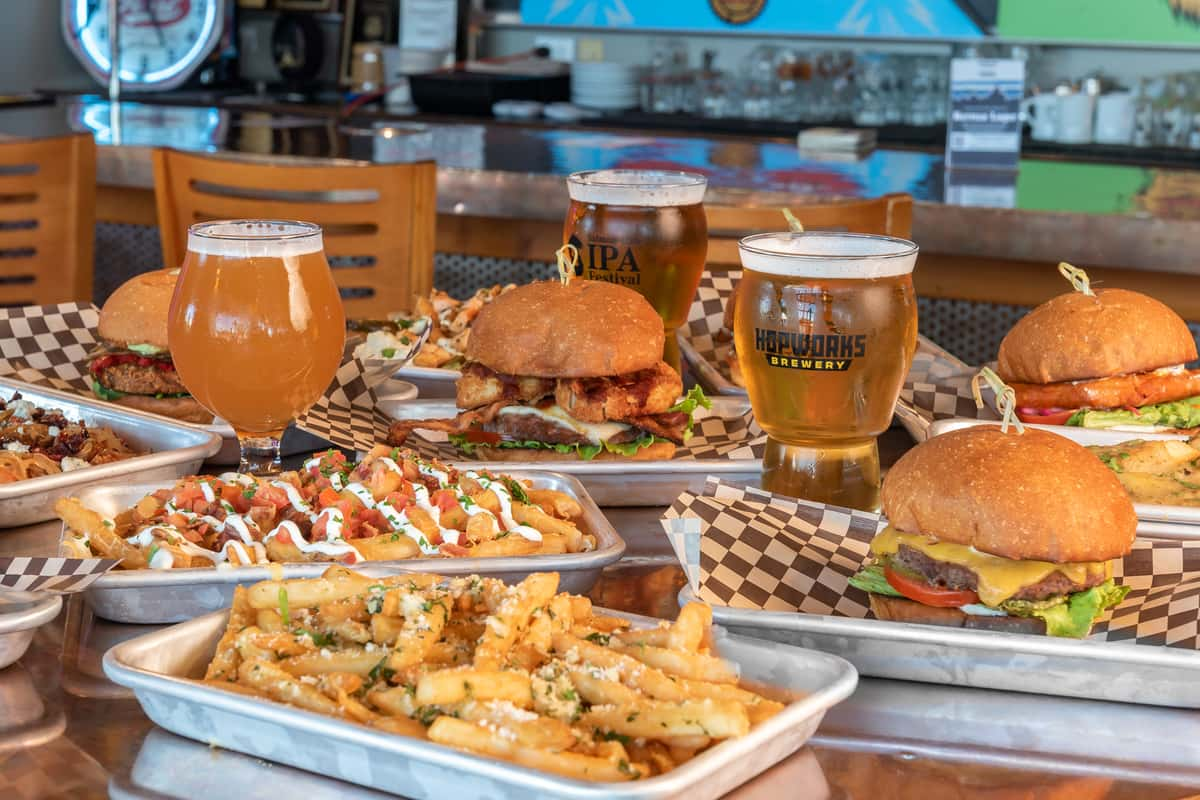 Partner Feature: Caleb Colours and Danny Stephens
Partner Feature: Caleb Colours and Danny Stephens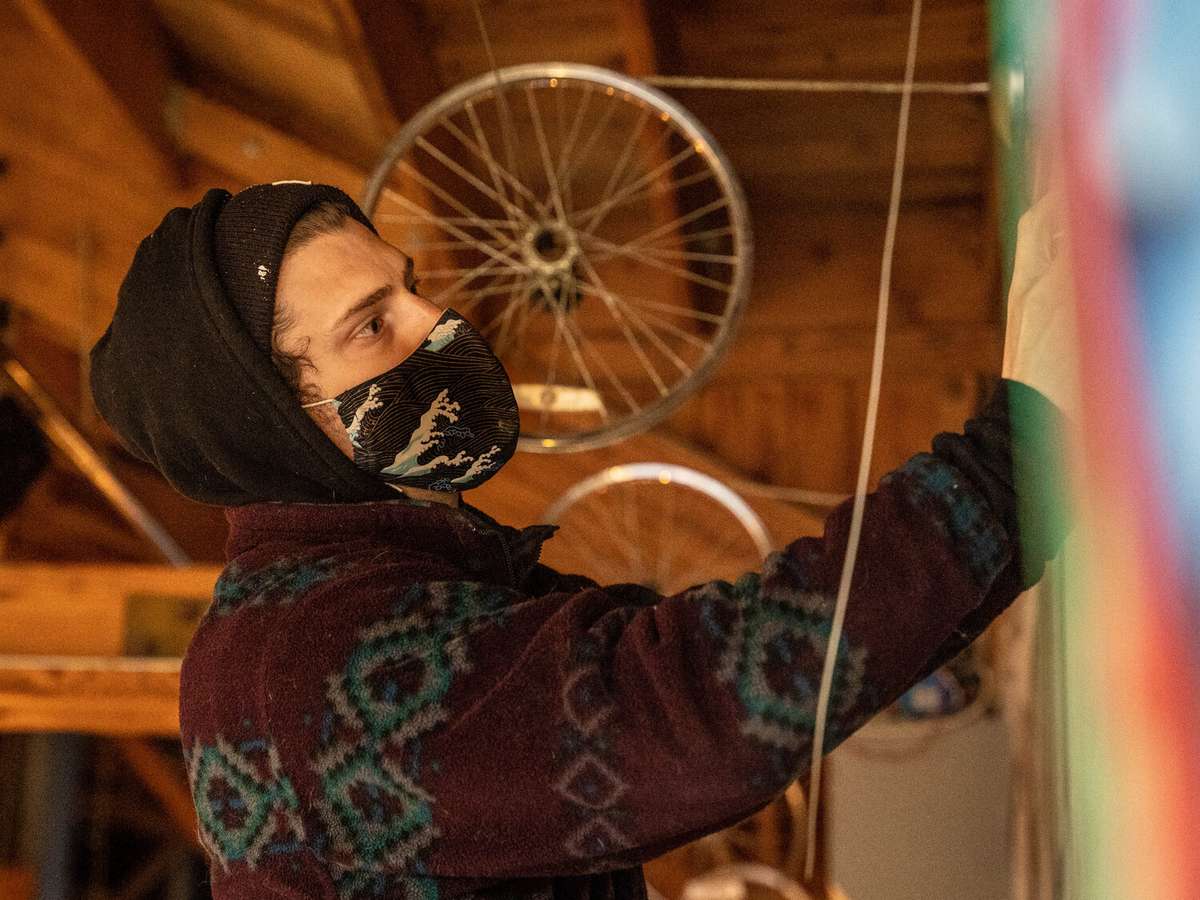 Caleb Colours focuses on some detail work at the Powell pub.
The Powell Pub is getting a facelift from local mural artists Caleb Colours and Danny Stephens! The three murals are twists on historical photos with a familiar face from owners Brandie and Christian Ettinger's family, and iconic beer industry figures. The artists took a quick lunch break to talk art and beer.
Caleb Colours is a befitting name for a painter. Did it inspire your career?
CALEB: Actually, my wife and I both changed our last names when we got married. We are a little eccentric and wanted to find something a little different. Colours really fit us: she loves rainbows and I'm a painter.
How did you get started doing murals?
CALEB: About eight years ago, I moved to Portland on a whim. A year later, I was working at a paint store and scored my first mural gig. I've been painting full time ever since. An old coworker there actually referred me to Hopworks to do the window mural at Powell Mothership.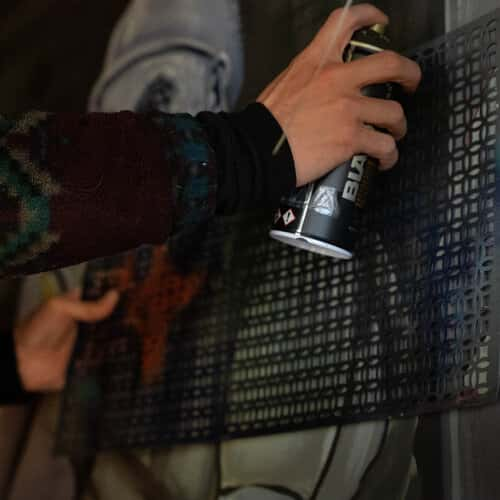 Tell me about your personal style and how that fits with Hopworks?
CALEB: Hopworks' ever changing seasonal beer, ventures into whiskey and seltzer, and collaboration with the community really inspired me. My style has evolved similarly. I don't stick to just one medium or structure. I love to do collaborations and play off of others. In many regards, our processes are the same: we have that ability to add a bunch of different ingredients together, let it brew, and then something comes out at the end that everybody gets to enjoy.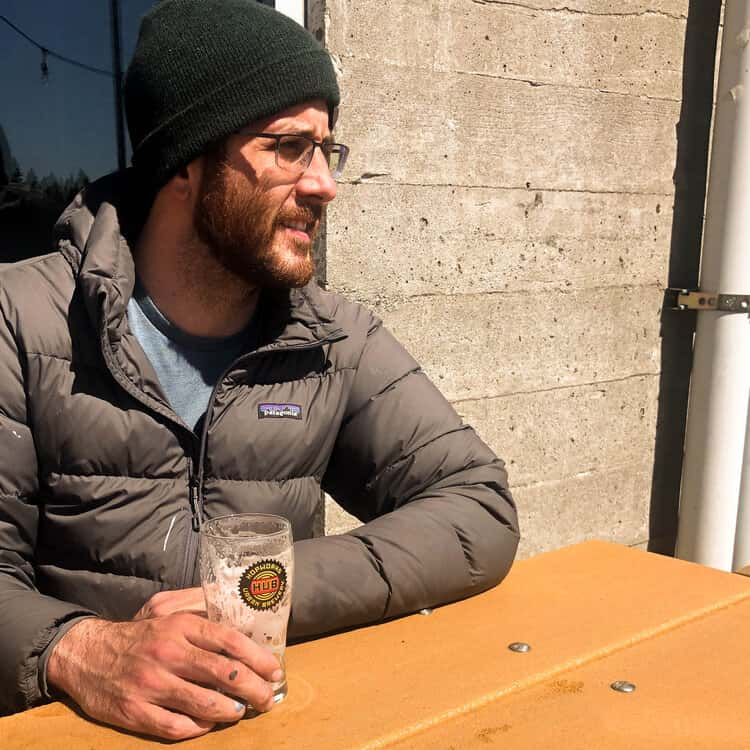 Speaking of collaboration, Danny what is your role in this mural?
DANNY: Caleb and I have been looking for a project to work on together for years. This mural fits perfectly. I work well with structure and theory. Caleb's free expression combined with my style creates an interesting dynamic of order and chaos. I'm working on the realism aspects of the murals: the familiar faces.
Of course we have to ask: Caleb, what is your favorite Hopworks beer?
CALEB: I'm a snowboarder, so I have many fond memories of drinking Abominable on the slopes at Mt. Hood. We'd pass by the Powell pub on the way up too. Since I've been doing this mural, I've discovered Juicy Bear IPA. I love it!
Any parting words?
CALEB: What's red and smells like blue paint? ...Red paint.
Thanks for your work!
Come check out the murals in progress at the Powell Mothership and see if you recognize anyone!