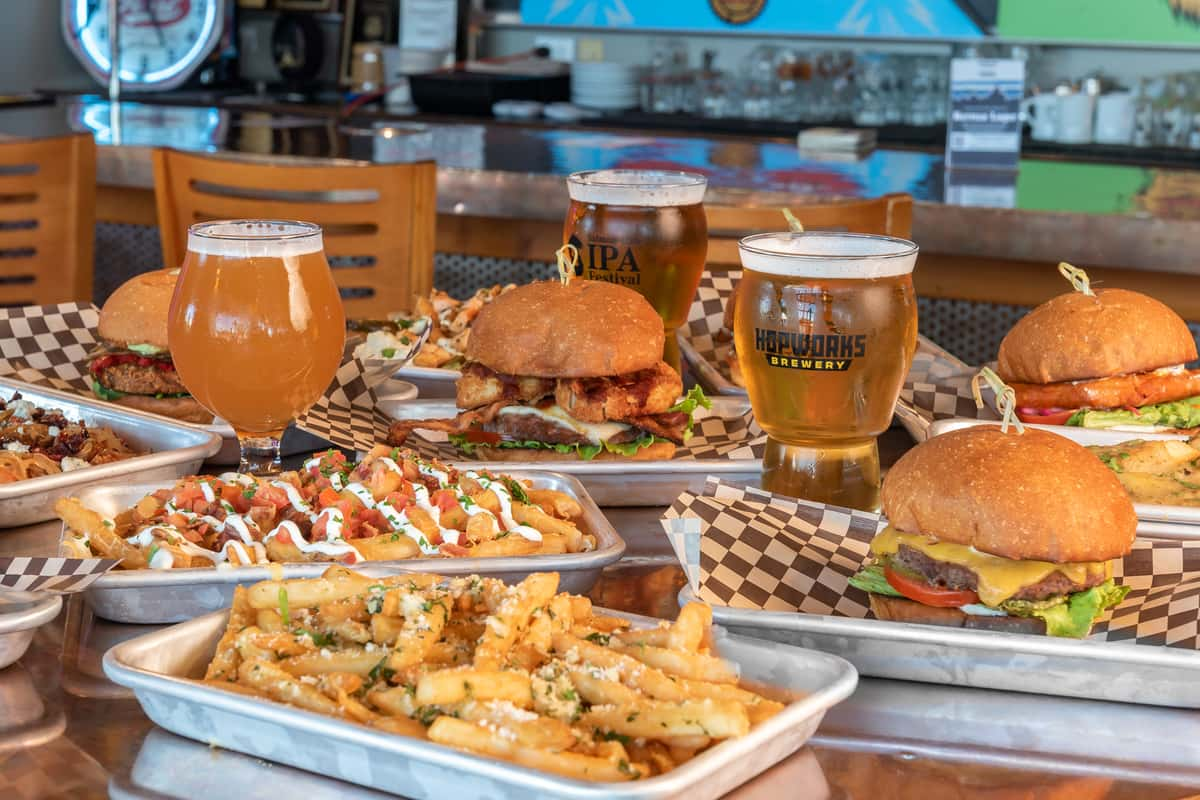 Team Member Feature: Ana Arias
Team Member Feature: Ana Arias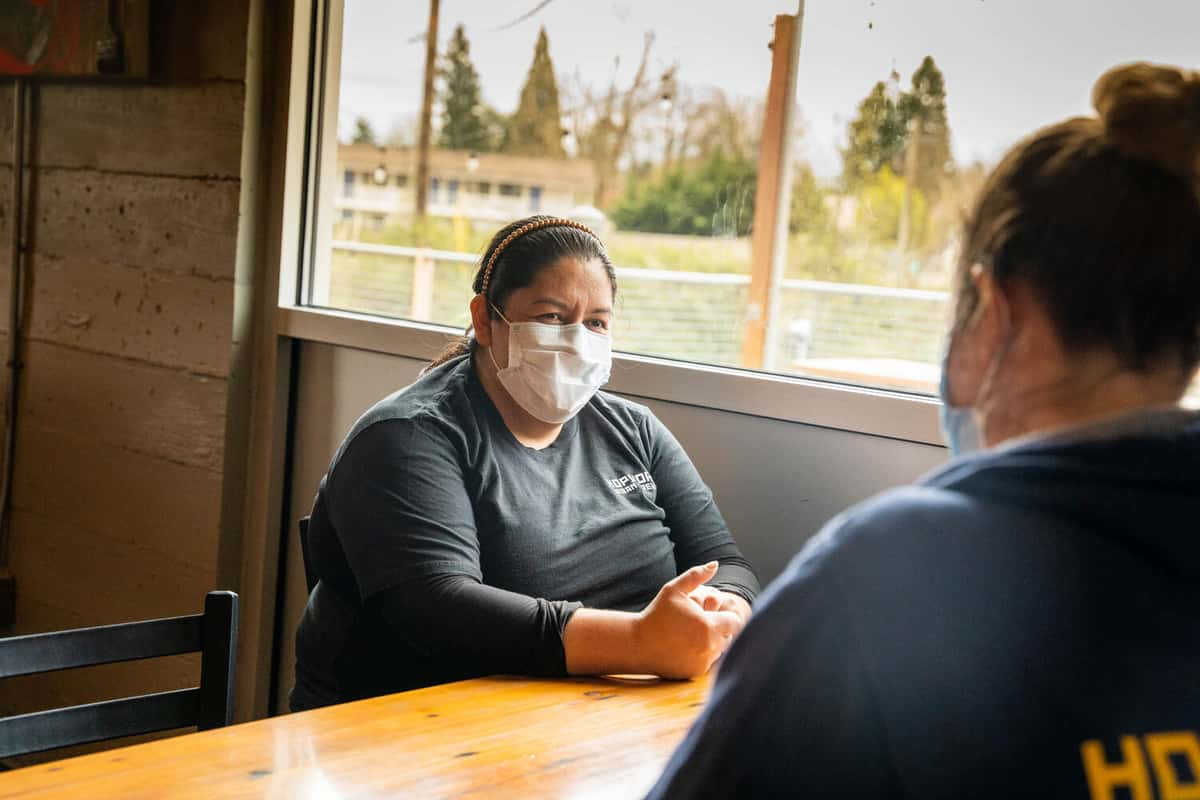 Ana met with us in our sunny banquet room at the Powell Mothership to chat about her experiences working in the brewpub kitchen, her love of cooking with beer, and her beloved dog, Domingo.
Hi Ana! Tell us a little about your place on our team?
I've worked here at the Powell pub as a prep cook for almost three years. I prep the cheese sauce, the pizza dough, the soup, salad dressings—everything. I like everything here! I've worked at other restaurants, but this one is different. The team, the preparations… and the chef is awesome. My son, José, works in the brewery too.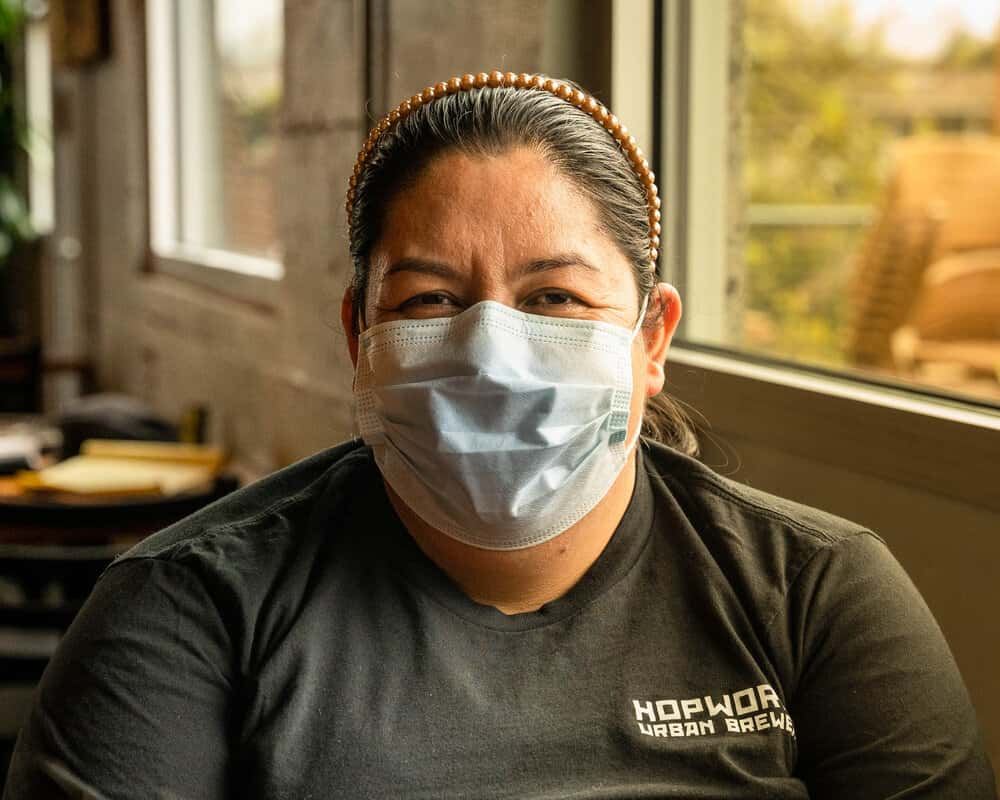 Do you cook at home?
A little bit, but I cook Mexican food: enchiladas, tacos dorados with radishes and salsa verde… After I started cooking here, I started trying new things at home too.
Tell us more about you!
What's your favorite Hopworks' menu item?
My favorite thing to make here is the cheese sauce. It's a good process because everything is fresh. Everything is fresh here! And, I love the pretzels. I don't drink beer, but when you eat here you get to know the beer's flavors because its incorporated into the dishes. We make almost everything with it!
What's your favorite Hopworks' beer?
We haven't made it lately, but I loved the Totally Radler. So did my husband! It was nice and light and lemony. Golden Hammer Lager is good too and we're making radlers to order with it now!
We loved getting to know you (and Domingo), Ana!
I like to walk on the beach and spend time with my friends. I'm very friendly, but I prefer a small circle of close friends. I have a good friend in the kitchen here who has been a friend for over seven years.
I have two children and my other baby is my dog. He is beautiful. His name is Domingo and he's three years old. Domingo is like my third child!