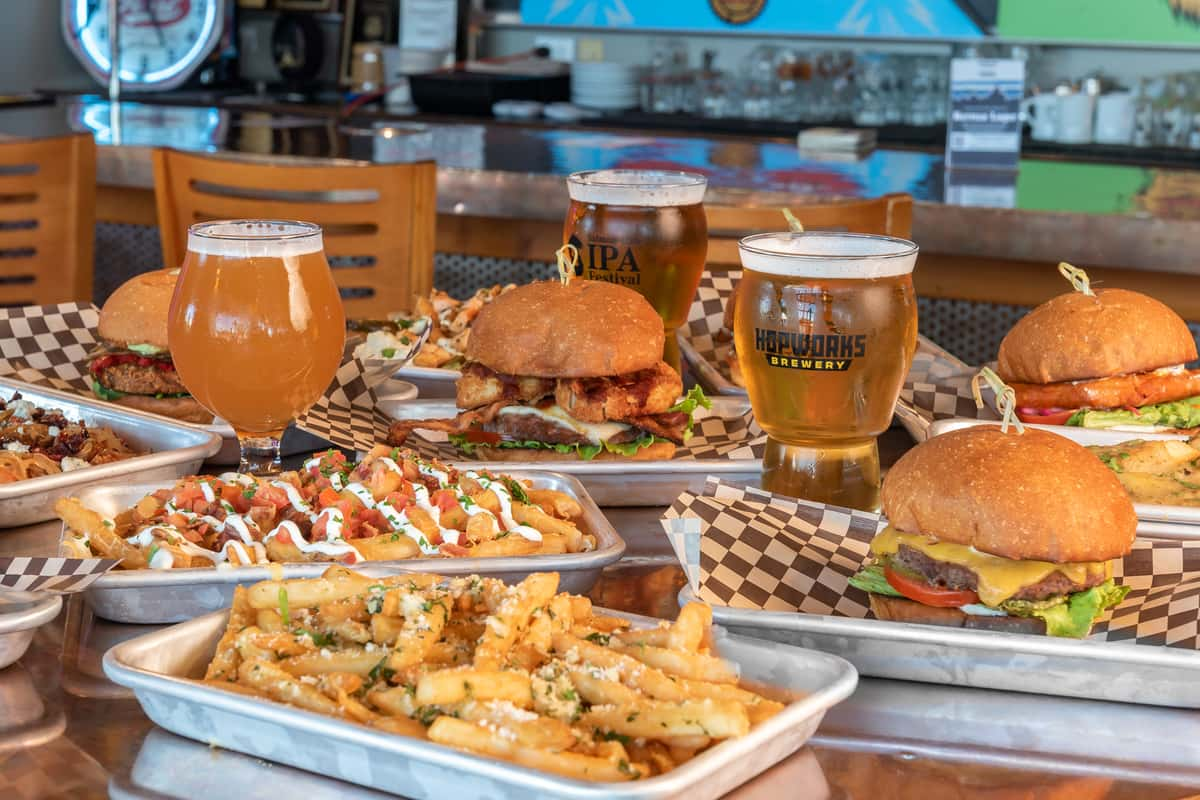 Team Member Feature: Chef Connell
Team Member Feature: Chef Connell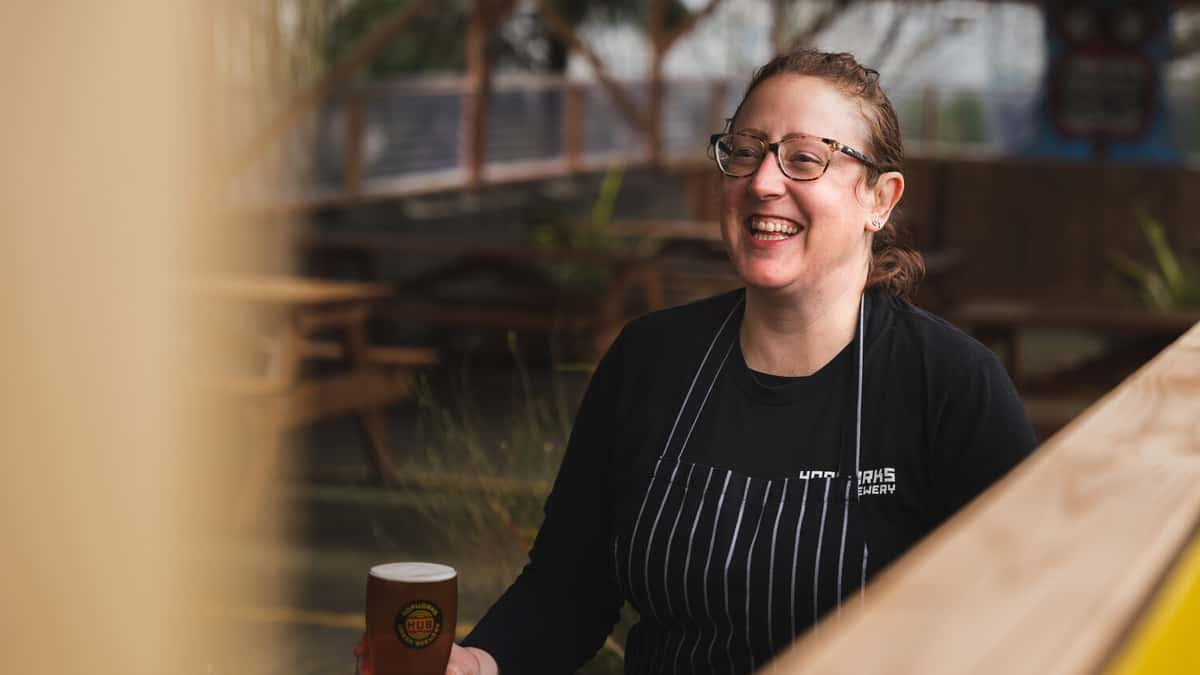 Chef Erin Connell enjoying a Juicy Bear IPA in our Powell Mothership beer garden.
We sat down to chat with Executive Chef Erin Connell, who has led our kitchens since January 2021 to hear about her and her philosophy when it comes to beer and food.
Hi, Erin! So, what got you started cooking professionally?
Early on I had worked front of house and bartended and wanted to try out the back of house to get an understanding of the whole thing. Very quickly I knew working in the kitchen was the career for me. I love the pace and the people and I've been cooking around Portland ever since. After going to Oregon Culinary Institute, I returned to Portland and took a job as a garde-manger at Carafe Bistro with Pascal Sauton.
At Carafe Bistro, I was able to design soup and salad specials daily, which was an awesome experience. I had also taken a job at Papa Haydn in the bakery at the same time. So, I learned a lot about the baking side of things, which was a really great get and helped fill out my skillset. After Papa Haydn, I opened Tasty & Sons with Jon Gorham and after nine years helped open Tasty & Daughters as well before coming to Hopworks.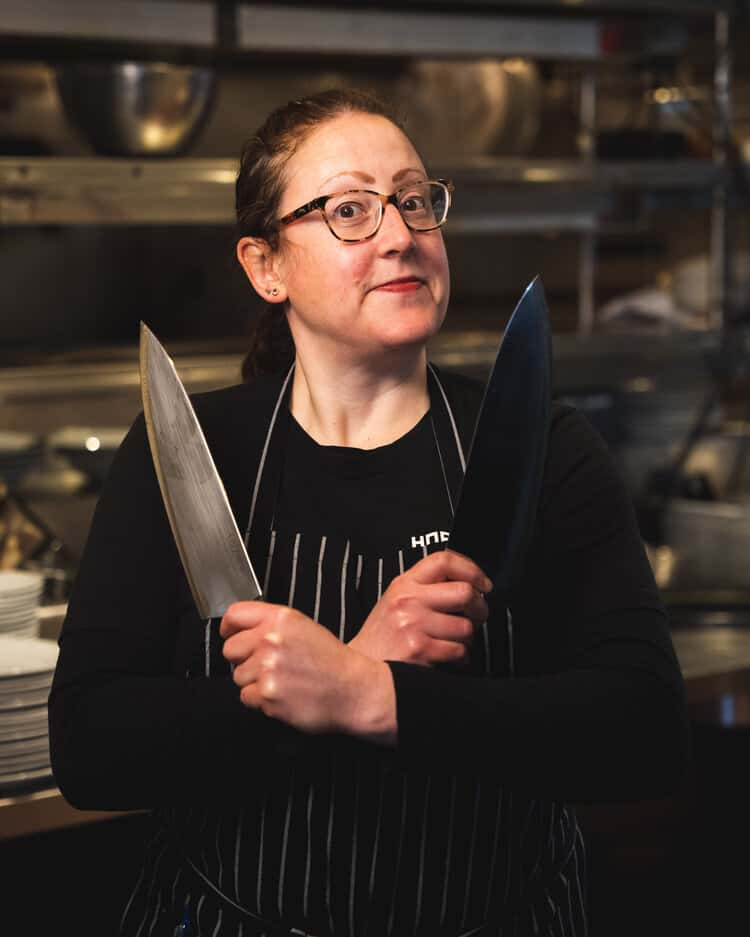 What made you want to come to Hopworks?
I really loved the fact that it's a B Corp and have lived in the neighborhood near the Powell Mothership for a long time. The beer is fantastic and I was really intrigued by the broadness of the menu to have the full spectrum of heavy beer food and light, better-for-you food.
Centering your food around beer culture and drinking is also really fun. It's a good mix of people going out for pizzas and people wanting a little bit of everything.
I want to upend the perception of food at a brewpub. I like the idea of bringing some of the more delicious aspects of fine dining to a more casual arena like the brewpub. For me, I want folks to come out just as much for the food as the beer.
We're focused on getting every color in the rainbow on the menu for you to choose from.
Don't mess with Chef Connell in the kitchen! 🤣
What's new coming up on the menu?
We've got a lot in the works right now! We're really focusing the menu around shareables. We've got a pickle plate in the works, cheer nuts, new salads, and updates to our burger menu. Really fun stuff coming up, so stay tuned!