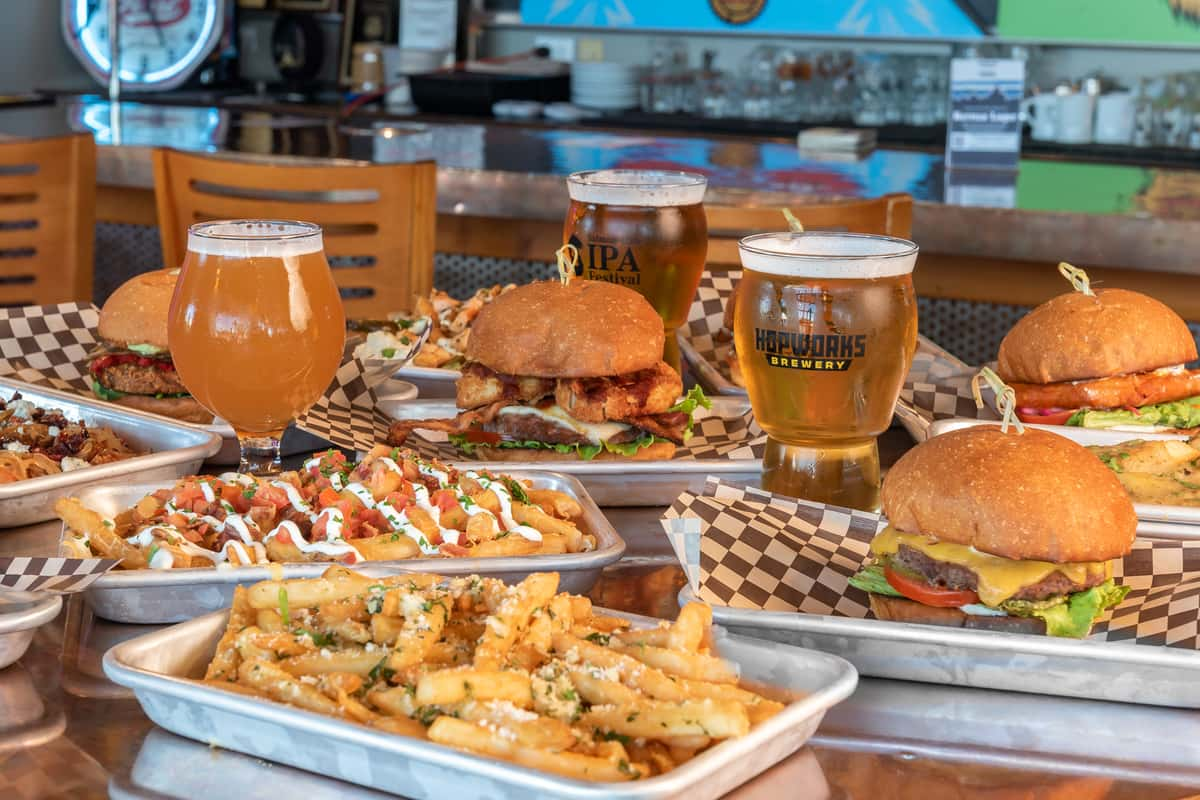 Team Member Feature: Heather
Team Member Feature: Heather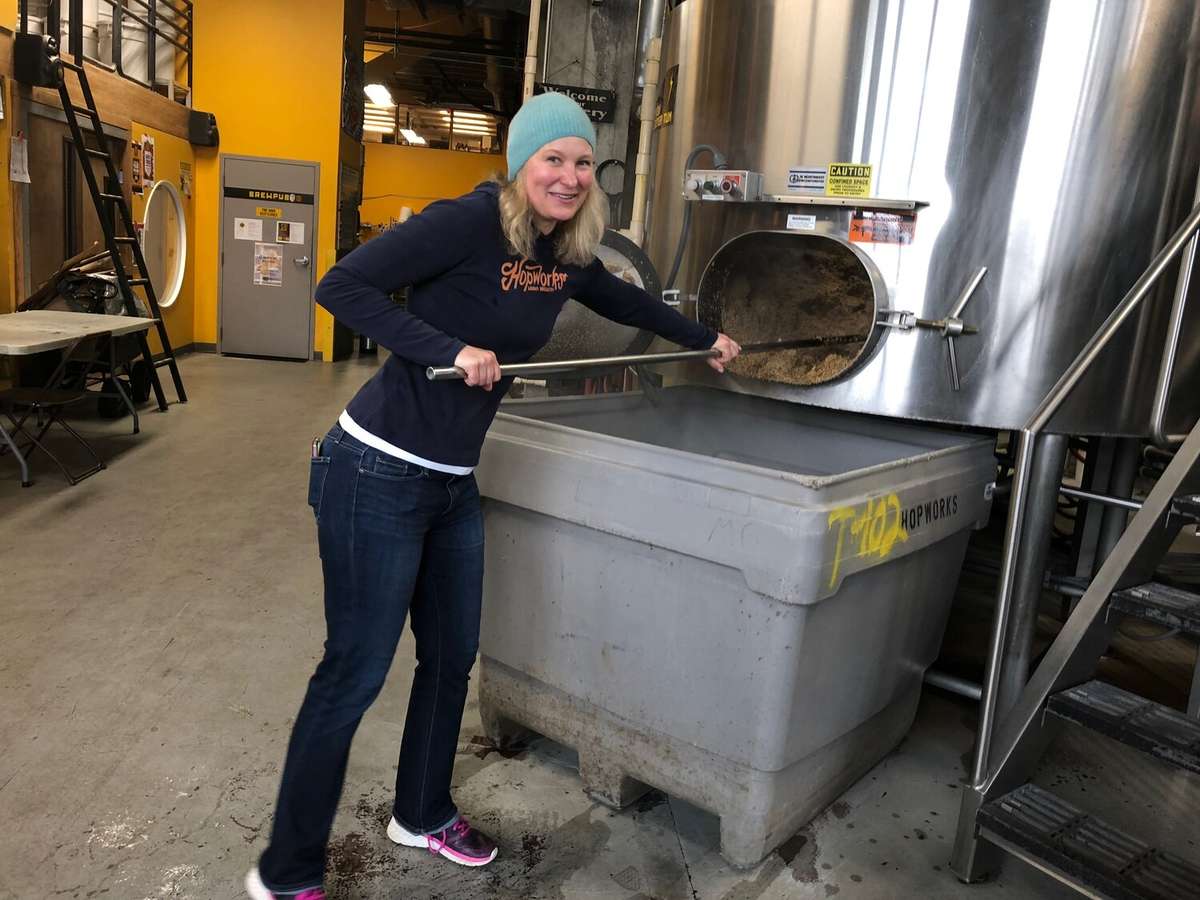 We sat down to chat with one of our core team members, Heather, to hear about her and her favorite Hopworks beer!
How long have you been with Hopworks?
I actually heard about Hopworks through Craigslist when they first opened! I had been working a couple other places but my hours there were really late working until 2AM and getting home at 3AM, so I wanted to jump on this opportunity with Hopworks. And I've been here ever since!
What made you want to apply?
It was appealing because it was brand new. I wasn't the new person - everyone was new and I loved that. At the time, too, it was also convenience - it was walking distance from my house so I didn't have to bus to Northwest for work anymore!
Tell us about working at the Powell Mothership!
We've got a ton of cool regulars here that I love seeing and we've even got some who have keys to my house to watch my dog! The best thing, though, is the awesome staff - they're really what keeps me coming back.
So, what keeps you coming back?
I like being busy. On a Friday night pre-COVID, I could blink and my shift would be done. Things are fast paced and I love that.
How are things now?
It's considerably less business with COVID, but with everyone being so spread out and the extra processes to keep everyone safe, you don't actually feel less busy. Everything takes twice as long, so even if we're half as busy, but we want to make sure everyone's safe.
Tell us about the team you work with!
I love the people we work with. I hang out with Ashley, Lily and Ricky on my days off. In regular times, we'd all hang out and go to each other's birthday parties every day. I usually did a New Year's brunch every year too and everyone comes out - tons of people. We won't be doing that this year anymore, of course, but it's always been great spending time with people.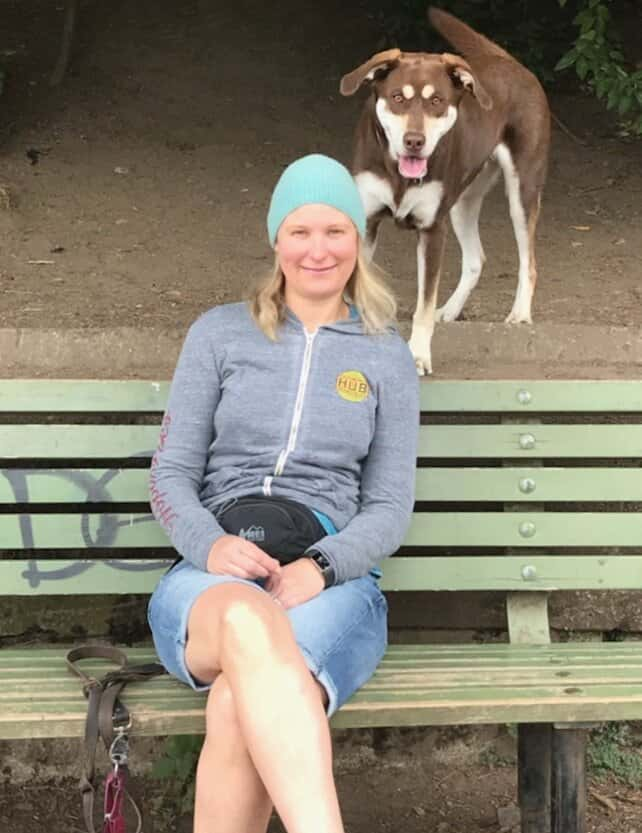 What's a day in the life of Heather like?
I have a lab husky mix named Mozi and I adore him to death. I love taking him on long walks in Mount Tabor or to the dog park. Or, I'll go to other spots to hike with my husband, visit the happy hours around town and all that. I really just try to stay active and social.
All right, so the big question: what's your favorite Hopworks' beer!?
We can't get my favorite beer anymore! It's the Big H IPA, if you can guess what the H stands for!
For my 50th birthday, I talked them into brewing a beer for me and it was so good, and of course would be my go-to. It was really fun. Speck and some of the original crew got together to brew it in Vancouver and we sold out of 2 kegs in an hour and a half! My other favorite would be Pig War, which I've heard rumor of coming back in 2021! Year-round, though, I really love the Tree Frog Organic Pale Ale.
Thanks for chatting with us, Heather! Be sure to keep an eye out for Heather at our Powell Mothership!