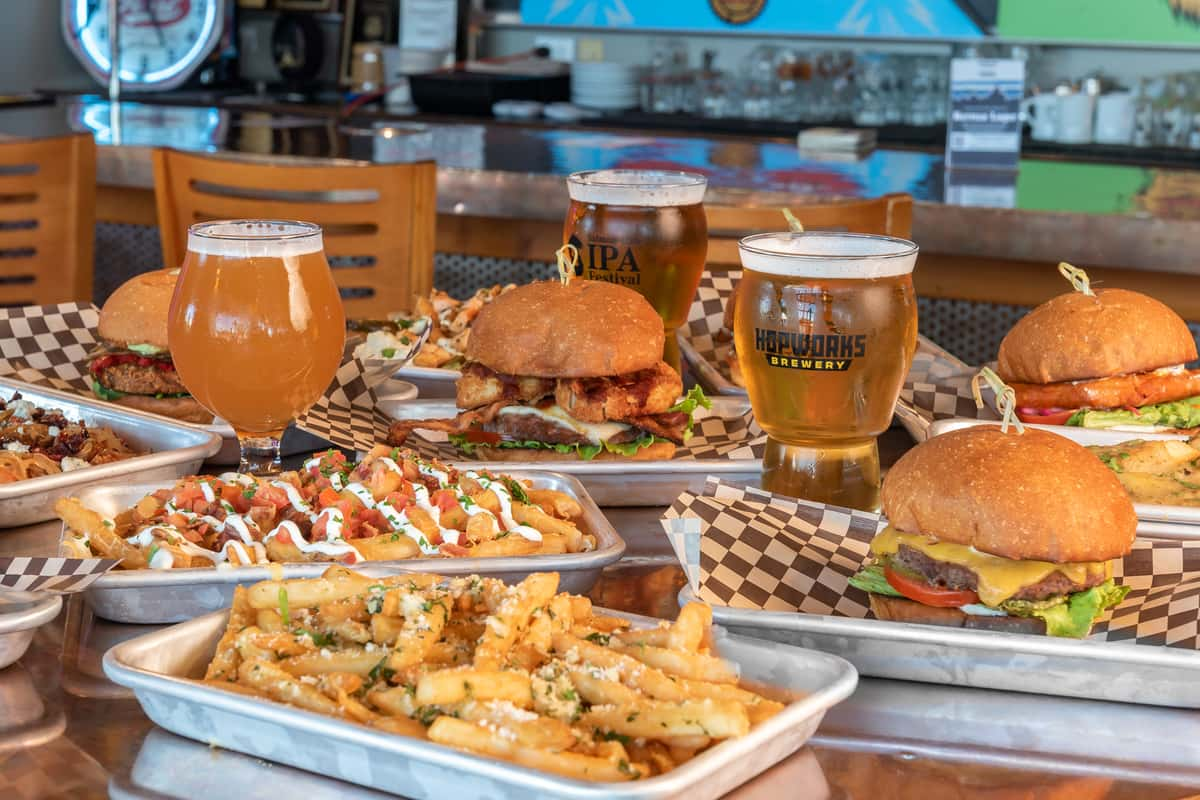 The Hopped Chopped Salad
The Hopped Chopped Salad
We don't know about you, but a healthy, easy, and (relatively) delicious weeknight meal is pretty hard to come by. Especially one that celebrates beer. So, we thought we'd share one with you that our awesome Chef, Erin Connell, developed with our Robot Panda Hazy IPA.
THE RECIPE
The Hopped Chopped Salad
This is definitely more than one serving, so only dress just before eating!
INGREDIENTS
The Dressing
Blend Oil, 3/4 cup
Robot Panda Hazy IPA, 2 tbsp
Iceberg Lettuce, 1/2 head chopped
Red Wine Vinegar, 1/4 cup
Honey, 1 tbsp
Stone Ground Mustard, 1 tbsp
Celery Salt, 1/2 tsp
Salt & Pepper, to taste
The Salad
Radicchio, 1 head chopped
Red Onion, 1/2 thinly julienned
Cherry Tomatoes, 1 pint
Garbanzo Beans, 1 can rinsed
Fresh Mozzarella, 4 oz diced
Asiago or Parmesan, 4 oz shredded
Pepperoncini, 2 - 3 oz sliced
Salami, 6 oz diced
Fresh Italian Parsley, 1oz chopped
DIRECTIONS
For the dressing, put all components, except oil and salt/pepper, in a bowl and whisk it up. Taste! It will be a strong tangy flavor but will give you an idea if you'd prefer more salt. If you'd like more salt (or beer, or vinegar, etc), add more! If you like the taste, go ahead and start drizzling the oil in while you are whisking. It will emulsify and create a dressing texture.
For the salad, combine lettuces, onion and cherry tomatoes, then salt slightly. Add the rest of the ingredients and toss. Add 1/4 cup of dressing and toss until coated. If you want more dressing, add one tablespoon at a time and toss until happy. Serve!