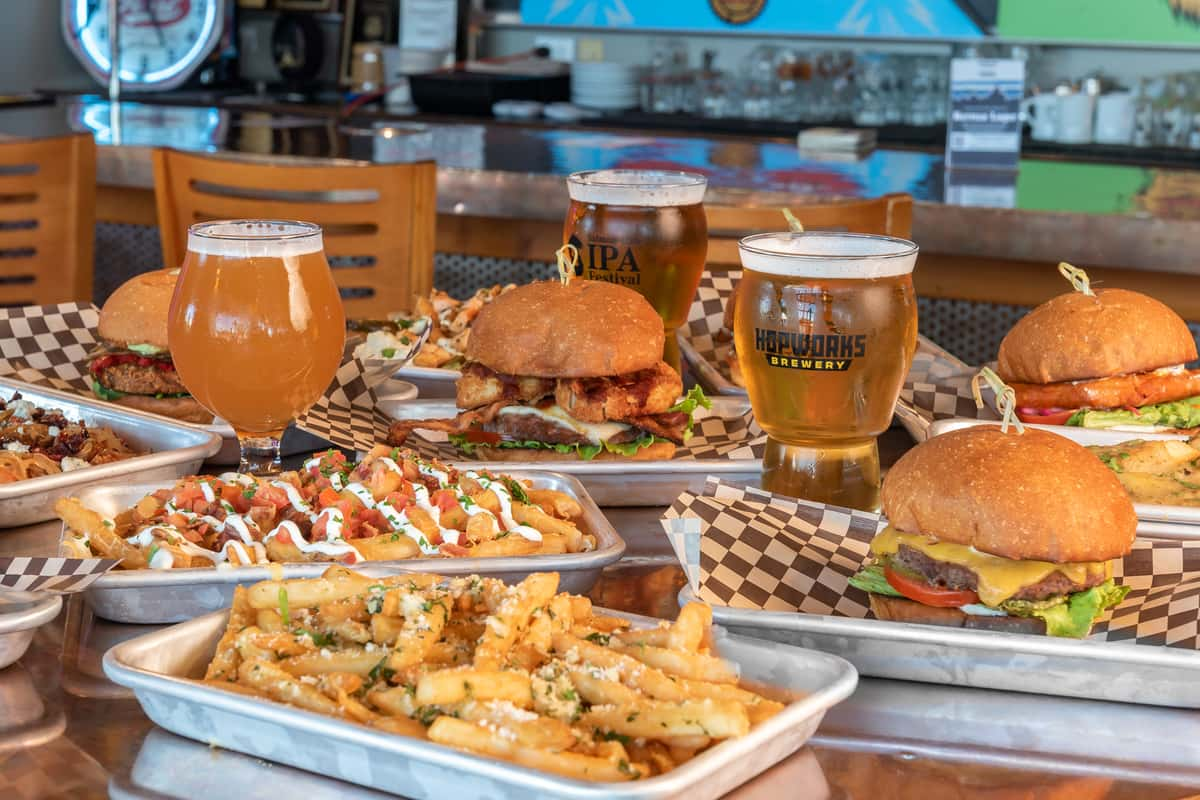 13 Super Limited Holiday Beers at HUB
13 Super Limited Holiday Beers at HUB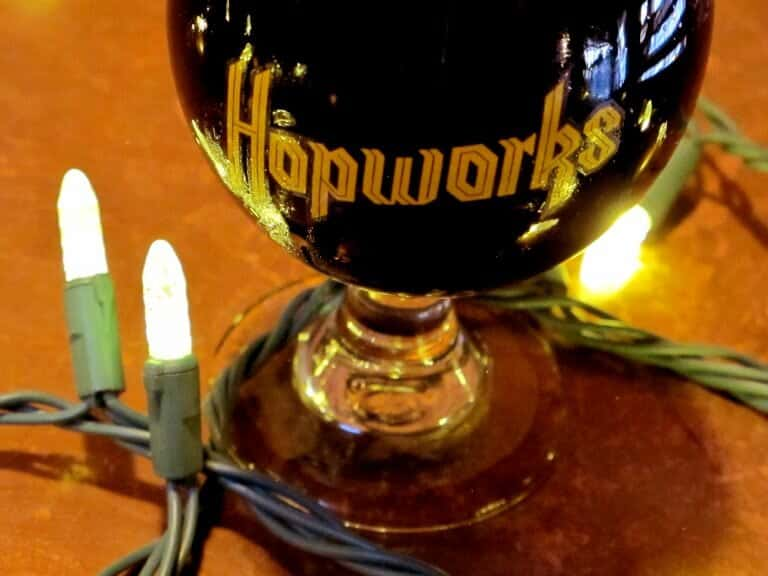 HUB RELEASES 13 LIMITED HOLIDAY BEERS IN DECEMBER
Throughout the month of December Hopworks Urban Brewery (HUB) is set to release 13 highly limited beers at their pubs. Each beer was made exclusively for the holiday season. Beers range from big and boozy barleywines aged for years in bourbon barrels to Imperial dessert beers based on popular holiday cakes and treats. Some beers in the lineup are so rare that the HUB pubs will have only tap a single keg at each location. Additionally, Kentucky Christmas, Noggin Floggin and Sugar Plum Fairies will all see limited bottle releases.
The fun begins on December 01 and releases continue weekly leading up to the holidays. Head to any of HUB's pubs for the release of the beers. A full beer list and calendar is listed below:
Friday December 01
Kentucky Christmas – We aged Organic Abominable Winter Ale in a variety of bourbon barrels and blended them to perfection. Available on draft and in very limited bottles at all three pubs.
Noggin Floggin Barleywine – Organic Winter barleywine featuring big, resinous hops and complex toffee, spicy and caramel malt flavors with a warm finish. Available on draft and in very limited bottles at all three pubs.
Troll Hunter – Dedicated to our favorite keyboard warrior. We're giving you what you want by adding some holiday spices to our seasonal Organic Abominable Winter Ale. Brewed with star anise, ginger and cinnamon.
Wednesday December 06
Egg Noggin – Organic Noggin Floggin Barleywine aged in Spanish Rum barrels and Heaven Hill bourbon barrels. We then added nutmeg, cinnamon vanilla and cloves for a delicious alcoholic eggnog flavor!
Sugar Plum Fairies – Rich and Decadent Imperial Dessert Beer with dark fruit and festive flavors from dried plums, apricots, figs, anise, fennel, caraway and cardamom.
That Holiday Cake Dough – Big and sweet dessert beer with fruit cake added. Malt flavors of raisins, molasses, toffee and bread mingle with dried cherries, candied pineapple, orange, cinnamon and a hint of ginger.
Yule Only Live Once – 13% ABV Imperial Dessert Beer modeled after Panettone Italian Christmas cake. Strong Ale, creamy and rich from lactose, with a plethora of dried cherries, apricots, prunes, raisins and lemon zest. Originally brewed for the Holiday Ale Festival.
Wednesday December 13
2009 BA Noggin Floggin – Our Organic Noggin Floggin Barleywine aged for 7 years in Heaven Hill bourbon barrels until absolute perfection was achieved.
SeaRock – A big and warming Imperial Pilsner with a palate of biscuity malts, lemon zest, spices, mint and dill. Brewed in collaboration with our friends at Pacific Seafood.
Figgy Pudding – Bourbon Barrel Aged Barleywine with molasses, chocolate, figs, cinnamon, nutmeg, orange zest and vanilla.
Wednesday December 20
Candy Land – A 9.8% Imperial Dessert Stout brewed with peppermint and decadent chocolate for a peppermint patty flavor.
BA Cedarcalifragilistic – 2016 Barrel Aged Imperial Winter Ale with foraged Western Redcedar boughs, aged in Kentucky bourbon barrels.
BA Tart Quince Tripel – Mixed culture Belgian-Style Tripel that was aged and soured nearly two years in Oregon Pinot Noir barrels with Quince fruit.