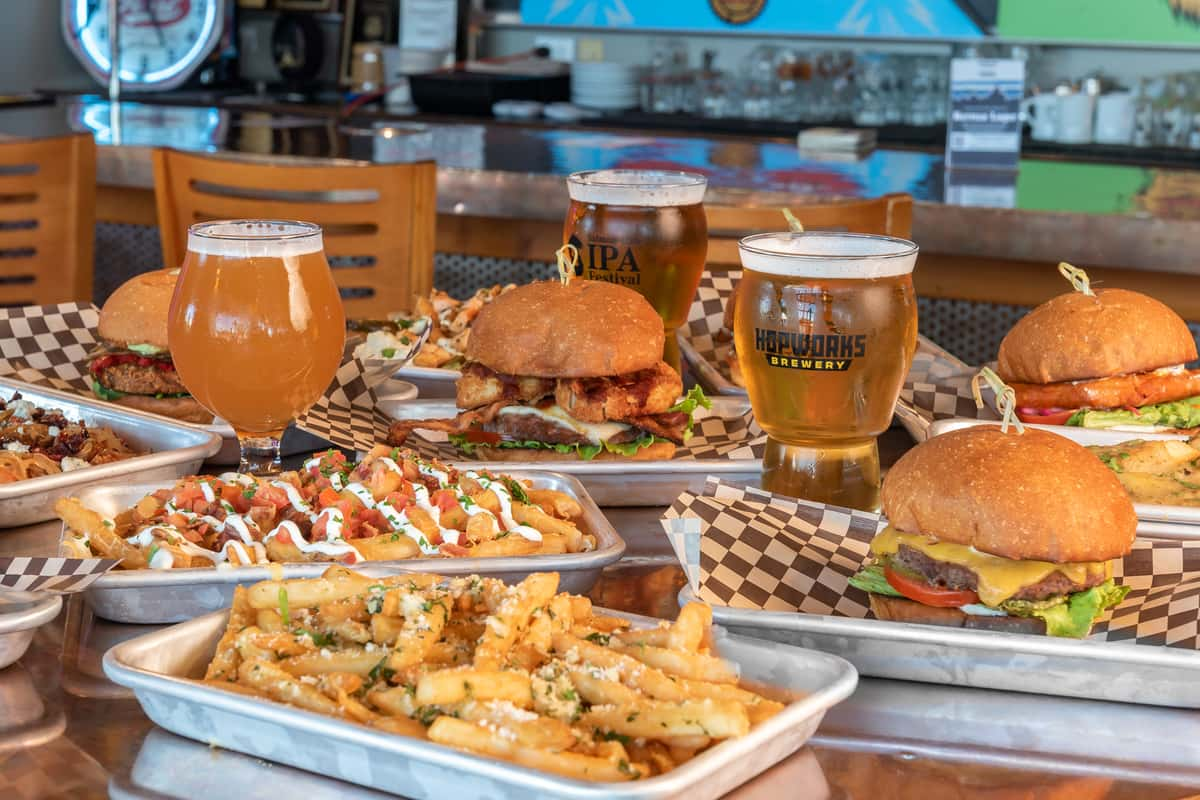 4 New Collaboration Beers
4 New Collaboration Beers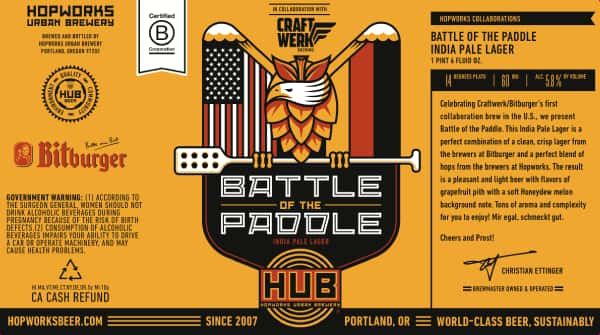 The City of Roses will welcome brewers from around the country this week for the Craft Brewers Conference. In preparation we have brewed some very exciting beers and we will tap them April 14-17. The beers include collaborations with Stone Brewing, Craftwerk/Bitburger, Hopsteiner, and a group of brewers throughout the state of Oregon. Not only are we tapping these highly limited brews at both our brewpubs, we will also tap a series of specialty beers from Stone and Bitburger throughout the week as well.
Read more about these beers and the tapping schedule below. If you work in the beer industry and/or are attending CBC, we have some events for you.
BATTLE FOR THE PADDLE
Collaborating with Craftwerk Brewing/Bitburger in Germany, we combined German brewing traditions that bring us clean and bright beers, like Bitburger's Pilsner, with our Northwest spin. We extracted malt sugars using a step mash and hopped the beer PNW-style to achieve an extremely clean and hoppy India Pale Lager. The hop bill includes Magnum, Chinook, Hull Melon, Hallertau Blanc, Citra, Amarillo hops.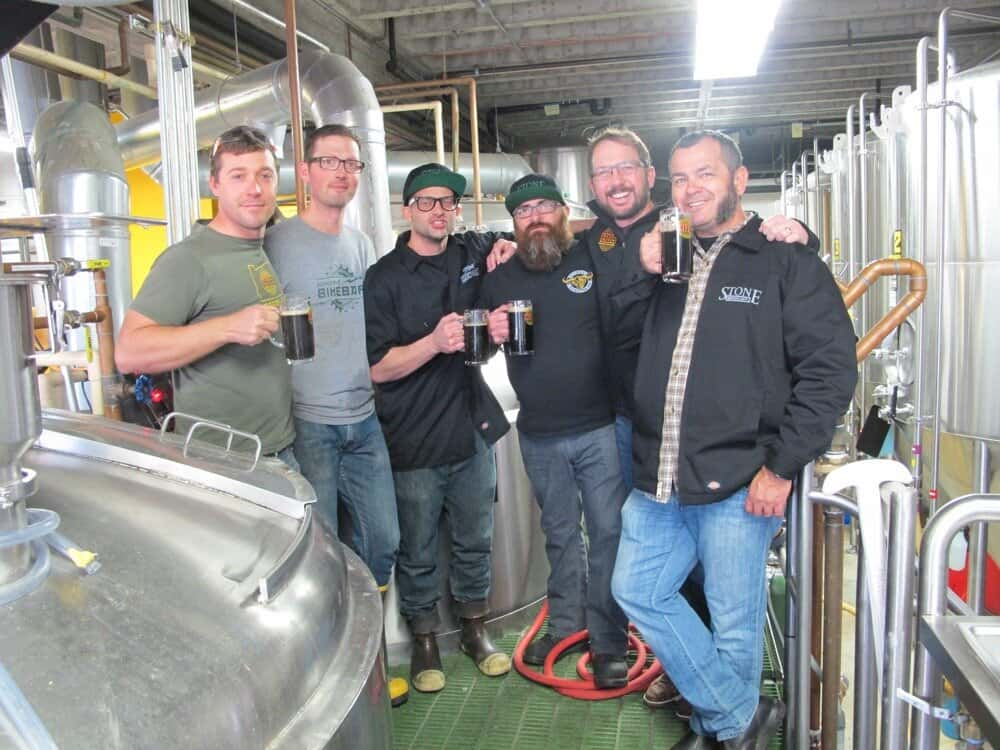 STICKS AND STONES
Our friends from Stone Brewing in Southern California joined us for a day of brewing a lower alcohol version of a Cascadian Dark Ale. At Stone, this beer style is referred to as a Black IPA. For a while, the name of the style was a hot button item, and each region tried to claim naming rights. This beer clocks in at 5.3% ABV, 52 IBUs, and was aged on Spanish Cedar. "Sticks and Stones" make break our bones but style names will never hurt us.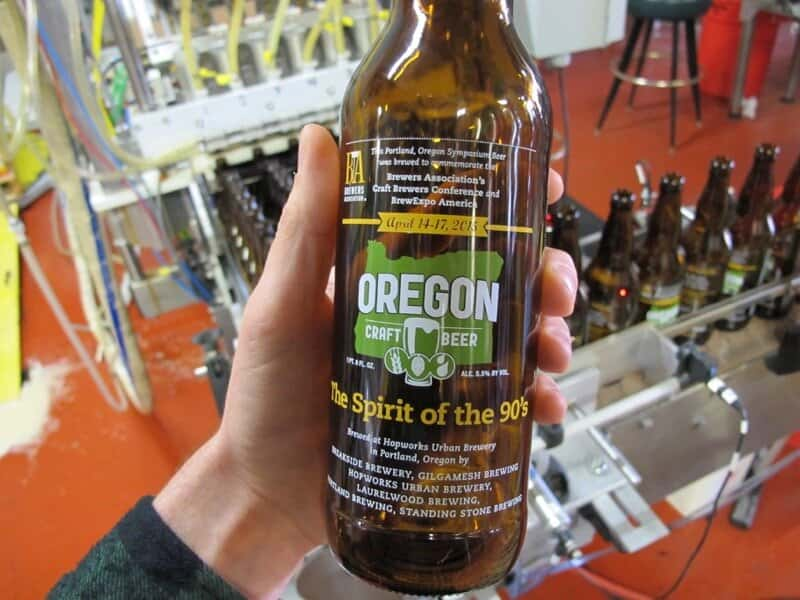 SPIRIT OF THE 90s
Brewed with five other Oregon breweries for the Craft Brewers Conference (Breakside, Gilgamesh, HUB, Laurelwood, Portland, Standing Stone). We reminisced on a classic beer style and shared fond memories of tall pints of caramel-tasting, smooth beer in dark and smoke-filled bars. Our memories compelled us to create a revisionist brew of this once-ubiquitous style, and we asked ourselves how we would make an Amber Ale today if we started from scratch.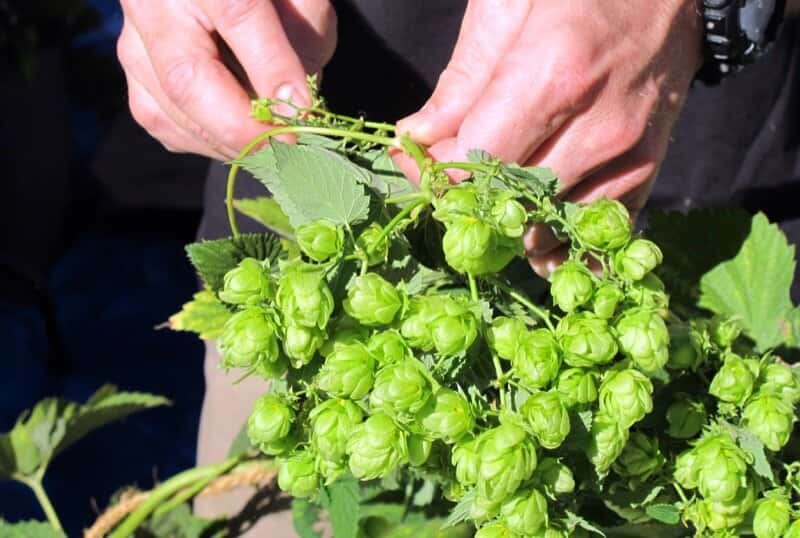 IPX 07270
6% ABV, 60 IBU. In the true spirit of the IPX Single Hop Ale Series we brewed this batch of IPX with an Experimental hop from Hopsteiner, a hop supplier in Washington. This unique hop is a cross breed of two super alpha hop varieties: Apollo and Wye Target. We're excited to show you this green, sticky, and dank hop, but get it while you can, it won't last long! We'll have this on tap at both our locations on Fri. April 17.
THE TAP SCHEDULE:
HUB ON POWELL
4/14: Spirit of the 90's CBC Symposium Collaboration
4/15: Bitburger Pilsner, Bitburger Benediktiner Weissbier, Battle of the Paddle HUB/Bitburger IPL
4/16: Sticks & Stones HUB/Stone, Enjoy By 4/20 IPA, Stone Tiger Cub Saison aged in White Wine barrels
4/17: IPX 07270, Spirit of the 90s CBC Symposium Collaboration
2944 SE Powell Blvd., Portland, OR
BIKEBAR
4/14: Spirit of the 90s CBC Symposium Collaboration
4/15: Bitburger Pilsner, Bitburger Benediktiner Weissbier, Battle of the Paddle HUB/Bitburger IPL
4/16: Sticks & Stones HUB/Stone, Stone Cali Belgique IPA aged in Red Wine barrels
4/17: IPX 07270, Spirit of the 90s CBC Symposium Collaboration
3947 N. Williams Ave. Portland, OR