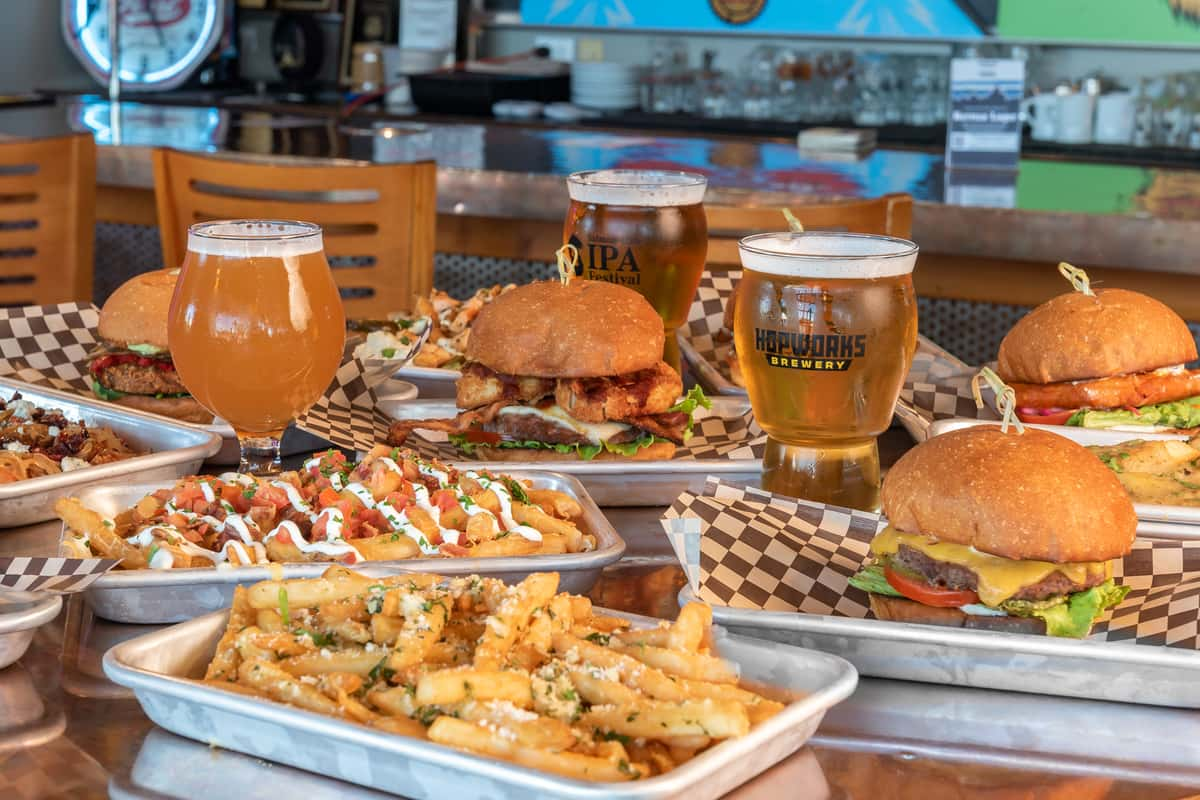 (B)EARTH DAY BEER FEST
(B)EARTH DAY BEER FEST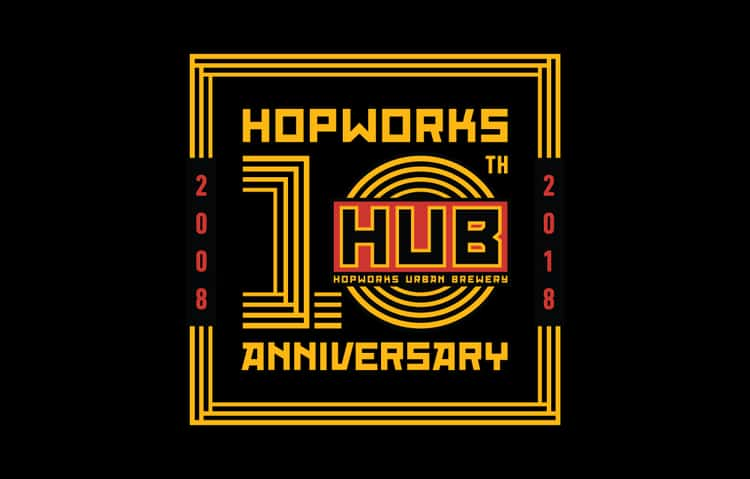 IN 2018 WE'RE CELEBRATING OUR 10TH ANNIVERSARY! SINCE DAY ONE WE HAVE PURPOSED TO CREATE WORLD-CLASS BEER AND FOOD WITH SUSTAINABLE BUSINESS PRACTICES THAT PROTECT THE ENVIRONMENT AND INSPIRE OUR COMMUNITY.
We're celebrating with three big events! The first is our (B)Earth Day Beer Fest, and you'll find information below. The other two are coming up later in the year, click here to read about them.
(B)EARTH DAY BEER FEST:
APRIL 21, 4:30-9PM
HOPWORKS URBAN BREWERY WAREHOUSE
2944 SE POWELL BLVD.
LIMITED TICKETS – BUY YOURS NOW!
We're hosting a warehouse party filled with great beer, food, and friends. The event is an homage to our status as a B Corporation and to Earth Day. We will have 10 special beers available at the event, including two revived HUB classics and 4 collaborations with local B Corporations. One of our classics is DOA, which we're brewing with Ashley from Brewvana (an orginal HUBster), Heather Nottingham (everyone's favorite Mug Club Leader), and a group of our mug clubbers. We will also have special deals on 10th anniversary merchandise.
TICKETS ARE $20. HERE'S WHAT YOU GET:
Special Anniversary Chalices
5 drink tickets and 1 food ticket
Raffle ticket for B Corp Raffle
Hang out all night with the HUB brewery crew
TICKETS ARE LIMITED TO 300. BUY YOURS NOW.
THE SCHEDULE
4:30pm – Doors Open
5:00pm – HUB History and Sustainability presentation by brewmaster and founder Christian Ettinger
5:30pm – Sign up for Washoe Tournament
5:30-9:00pm – Weekend Assembly and DJ Dave music rotation
THE BEER LIST:
Deluxe Organic Ale (DOA) – Brewed with Brewvana, Heather Nottingham and our mug clubbers
Secession Cascadian Dark Ale
(B)Earth Day Cake
2009 Barrel Aged Noggin Floggin Barleywine
Experimental Ferocious IPA
Chill Murray Hazy IPA
Vine Country Saison (Featuring B Corp, Sokol Blosser Winery)
Barrel Aged Morning Vibes (Featuring B Corp, Nossa Familia Coffee)
Moment of Clarity Imperial IPA (Featuring B Corp, Crosby Hop Farm)
Kombucha Collab (Featuring B Corp, Brew Dr. Kombucha)
Kombucha Cider Collab (Featuring B Corp, Brew Dr. Kombucha)
In addition to: Hopworks Organic IPA, Organic HUB Pilsner
FOOD OPTIONS:
Mushroom and veggie kabobs
Chicken and veggie kabobs
Kids hotdogs
TICKETS ARE LIMITED TO 300. BUY YOURS NOW.