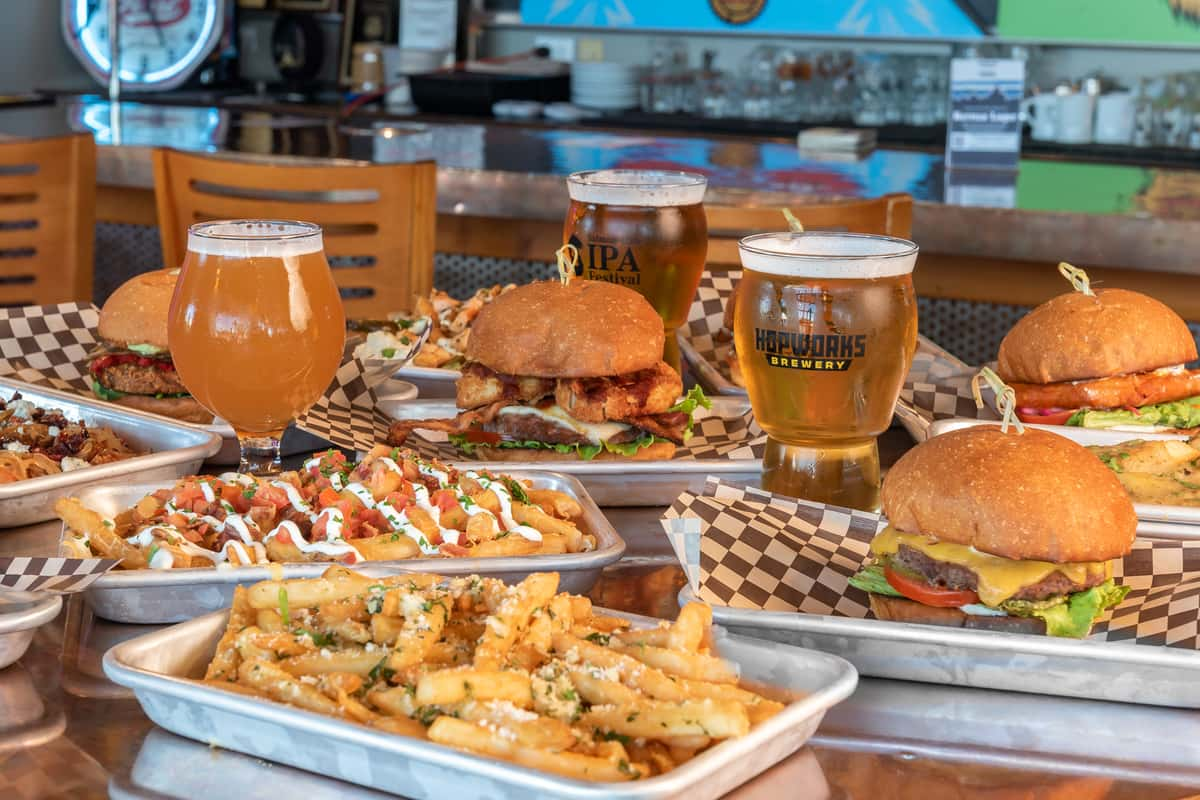 B-Side Peach IPA Collaboration
B-Side Peach IPA Collaboration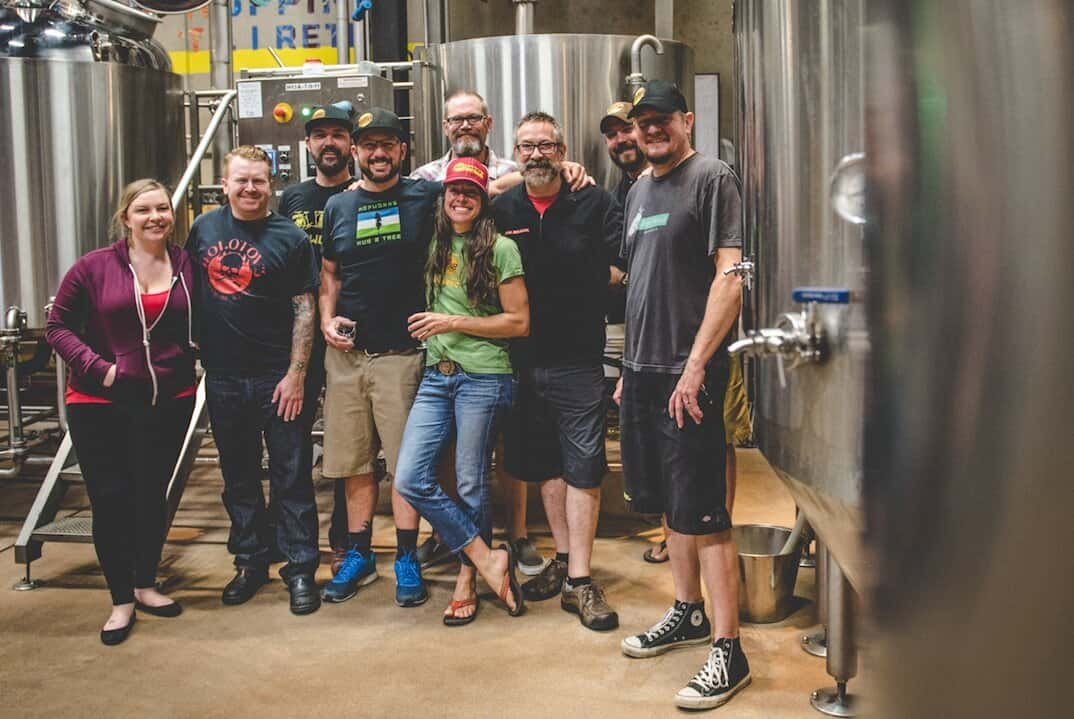 Our good friends at New Belgium shared a blog post about our collaboration while we were in Fort Collins. We want to share it with you all as well:
NOW THAT'S ONE GOOD-LOOKING CREW, AND THERE'S A REASON THEY LOOK SO HAPPY. CONDITIONING IN THE TANKS IS REALLY KICK-ASS BEER: B-SIDE ORGANIC PEACH IPA. THE BEER, PART OF OURBEERS WITH VRIENDEN SERIES, IS A COLLABORATION BETWEEN NEW BELGIUM AND OUR FELLOW BIKE ENTHUSIAST AND B-CORP BUDDIES HOPWORKS URBAN BREWERY FROM PORTLAND.
SO, WHAT'S THE DEAL WITH THE BEER? B-SIDE ORGANIC PEACH IPA IS, WELL, A CERTIFIED ORGANIC INDIA PALE ALE BREWED WITH PEACHES, AND BASED ON THE SAMPLES BEING POURED FROM THE TANK, IT'S INSANELY DELICIOUS. AMARILLO HOPS AND PEACHES BURST WITH STONE FRUIT, WHILE A PLEASANT, DRYING BITTERNESS FINISHES ABSOLUTELY CLEAN. FRUIT IPA? YES, PLEASE.
IF YOU LIVE IN THE PORTLAND AREA, KEEP AN EYE OUT FOR THE BEER, WHICH SHOULD HIT TAPS DURING THE OREGON BREWER'S FEST, JULY 22 THROUGH 26. IF YOU LIVE IN THE FORT COLLINS AREA, MAKE SURE TO SIGN UP FOR NEW BELGIUM EMAILS (CHECK THE ON TAP BUTTON), BECAUSE THERE'S A GOOD CHANCE A KEG OF B-SIDE MIGHT JUST FIND ITSELF ON ONE OF THE TAPS IN THE LC.
"There are only a handful of us in the brewing business that can call ourselves B Corps, so we were thrilled when our friends at HUB joined us," said Lauren Salazar, New Belgium's Specialty Brand Manager & Wood Cellar Blender. "They have a long history of organic, imaginative brewing and are a company that believes business can be a force for good, while making world class beers. We've been friends for a while and look forward to enjoying the results of this collaboration."
"This beer will be packed with enough love and experience to steer the flavor in a delicious direction. I think others will appreciate it for sure," said Christian Ettinger, Brewmaster and Founder at Hopworks. "What's great about collaborations is they are like taking a brewery tour through someone's mind. Two thirds looks familiar and the third part is entirely freaky and inspirational."
We had a great time brewing in Fort Collins and can't wait to try the finished beer with HUB and NBB fans at the Oregon Brewers Festival!