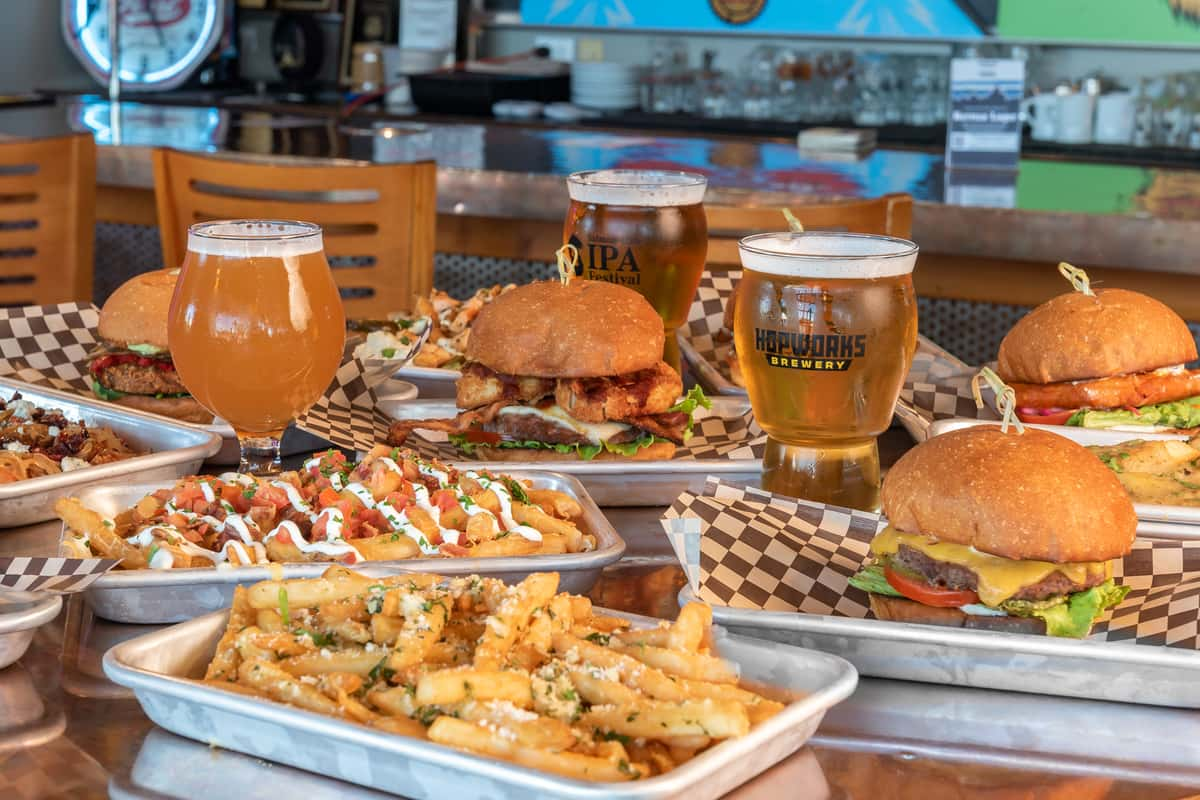 Catch Up with HUB at Portland Fresh Hop Fest
Catch Up with HUB at Portland Fresh Hop Fest
This weekend is the Portland Fresh Hop Fest at Oaks Amusement Park. Fresh hop beers are a harvest celebration for the bounty of hops available to Northwest brewers from the Willamette and Yakima valleys. Your friends at Hopworks will be at the fest with two delicious fresh hop beers.
First is our Powell Estate IPA featuring 84 pounds of fresh Willamette and Cascade hops grown on-site at HUB and hand-picked by an awesome team of volunteers. The second beer we're pouring is Bitchin' Camaro, a fresh hop lager made with Crystal hops from Goschie Farms in Silverton.
If you're curious where your hops come from and how they are harvested, be sure to check out the following video featuring HUB's head brewer Tom Bleigh and Gayle Goschie from Goschie Farms.
More Fresh Hop Fest info:
PORTLAND FRESH HOPS FEST
10.04.13 – Friday – 5:30-8:30pm
10.05.13 – Saturday – Noon-8pm
Oaks Amusement Park
7805 SE Oaks Park Way-Map
Portland, OR
Free Admission – Must purchase a glass to sample beer. #freshhops
$15/glass + 5 drink tickets.
$20/glass + 10 drink tickets
$40/two glasses + 20 drink tickets
21+ to drink – 1 person per glass – Cash only – Minors permitted –
SATURDAY – Glass sales til 7pm – Drink Ticket sales til 7:30pm.
BUY TICKETS ONLINE IN ADVANCE AT HTTP://PORTLAND.STRANGERTICKETS.COM/EVENTS/9794418/PORTLAND-FRESH-HOPS-FEST
Want to volunteer for this event – sign up online at-HTTP://WWW.OREGONBREWERSGUILD.EVENTS-CONNECT.COM/
BEER LIST as of 09/30/2013
For a map of the Fest set up for brewers and vendors CLICK HERE