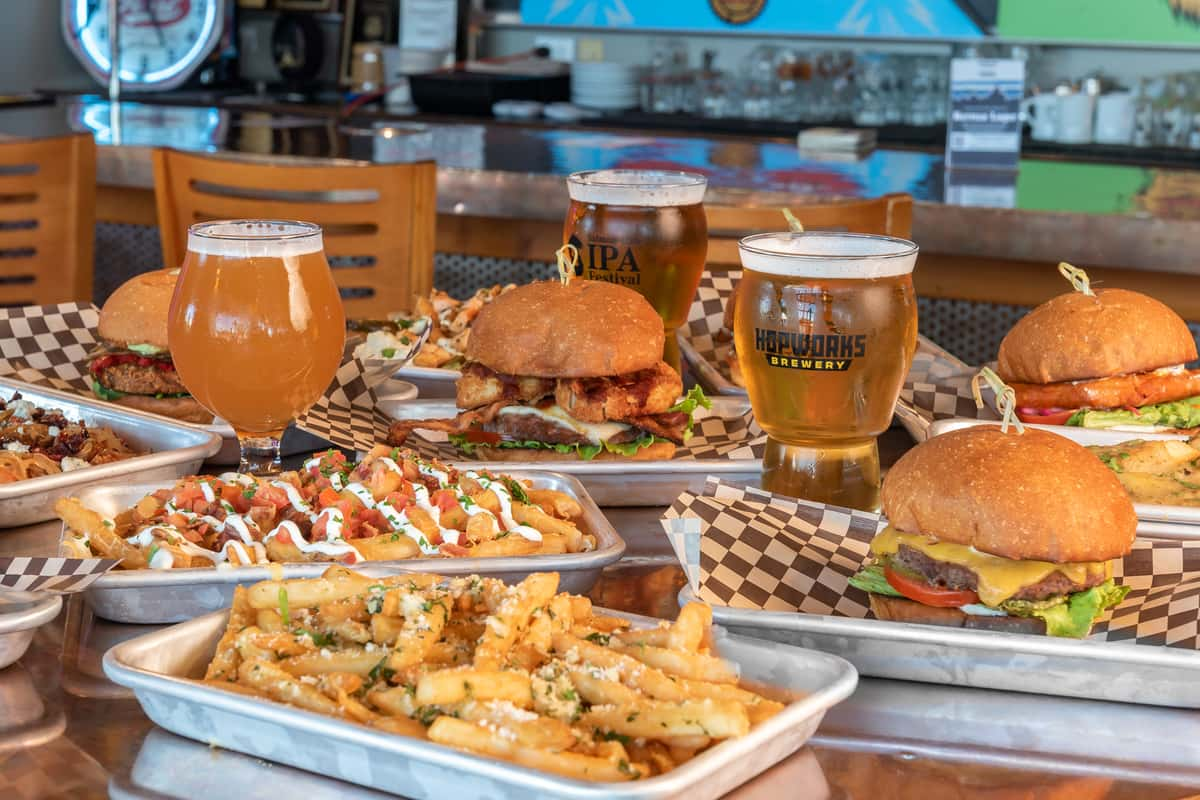 Cheers to Fathers This Weekend!
Cheers to Fathers This Weekend!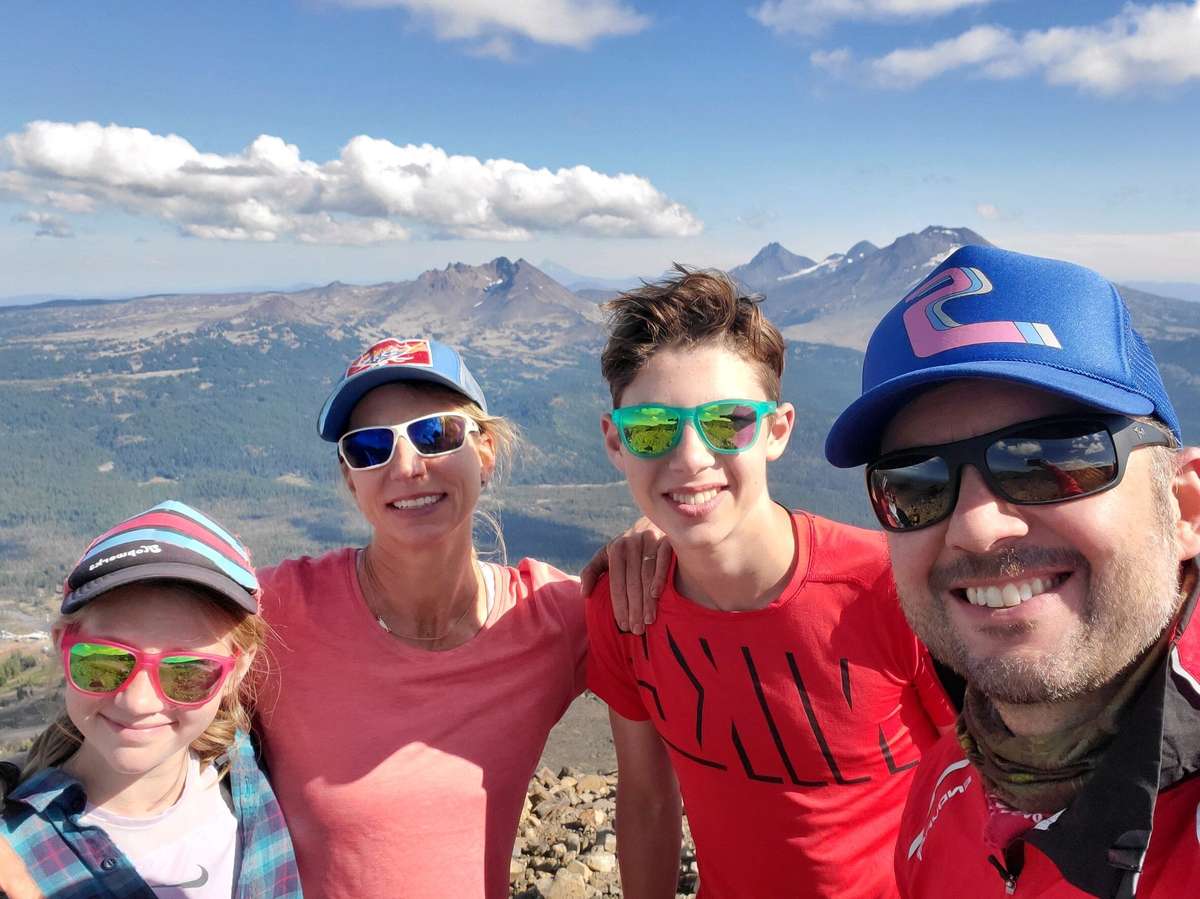 If you've been scrambling for a Father's Day gift like some of us have, scramble no more! We've put together a few simple ways to treat your favorite dads out there this weekend. We also sat down with our Head Brewmaster and Founder, Christian Ettinger, to hear about life as a brewer and father - and what he's getting up to Father's Day Weekend!
Father's Day Gift Ideas for Beer Lovers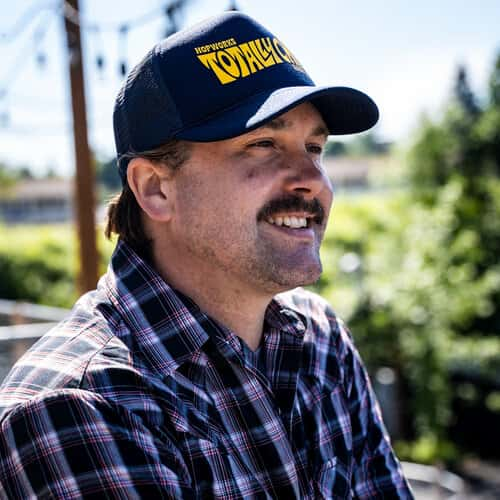 CELEBRATE DAD WITH A FREE TOTALLY CHILL HAT.
This weekend, stock up the beer fridge for dad and get him some much needed shade from the summer sun. When you grab our Core Four case at our Powell or Vancouver location and add on a 6-pack of Totally Chill Hazy IPA (something we're calling the Hopworks High Five!), we'll throw in a Totally Chill Foam Trucker for free. That means you can look as good as our friend Ryan here.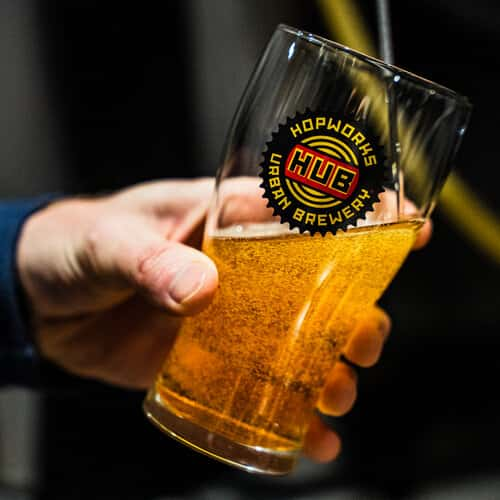 AMP IT UP WITH A MUG CLUB MEMBERSHIP!
As we near re-opening for dine-in service, a Mug Club membership is really going to pay dividends! For this weekend only, you can get dad signed up a membership for $10 off when you buy the Core 4 case above through online ordering at our Powell or Vancouver location. Mug Clubbers also get 10% off beer to-go orders* after they're signed up, so you'll see those savings add up when you make your next order.
*Excludes kegs.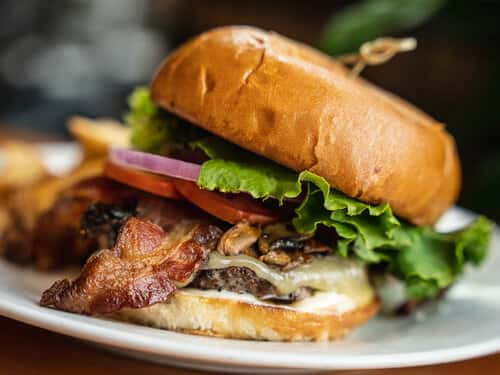 LIVE NEAR OUR VANCOUVER BREWPUB? LET US DO THE COOKING FOR YOU.
Our Vancouver Brewpub is now open for takeout! Check out our new menu, place an order, and treat dad to a Stout Cheddar Burger and a case of his favorite beer!
Father's Day Interview with Christian Ettinger
What are you up to this Father's Day Weekend?
This weekend, I am giving the gift of time away from me to Brandie and Evie so they can meet friends on the Metolius, and Julian and I are taking the truck camper out for a few days of mountain biking. With any luck, we will rendezvous as a family Sunday afternoon and ride Timberline to Rhododendron and follow it with a Fathers Day feast at one of my all-time favorite places, Timberline Lodge! This is the summer of the BIKE for our family and I am so stoked!
How do you balance your role as a father and a brewmaster?
The business of beer is creative and fun but also very demanding. Work life balance is super tough, so I try to weave those worlds together in a healthy way. Making time for the family is top priority and now that the kids are super capable, we try to exercise together during the week and make a point of having at least one adventure per weekend. We love biking, hiking and even just tried surfing.
I love talking with them about the challenges of running a small business. They ask great questions and come up with amazing and unique solutions. Julian just turned 15, so he can now work anywhere in the brewery or the restaurant. He knows how to bus tables, host and pack cans on the canning line. As for Evie, she just designed the label for the 13th edition of Evelyn Sunshine Imperial IPA on tap soon! Julian is jealous and wants his own beer label, by the way. Brandie runs our sustainability initiatives and merchandise so we share an office 3 days per week. A family that brews together, stays together I guess!
Why are holidays like Father's Day and Mother's Day important to Hopworks?
My architect dad taught me the value of quality, creativity, and hard work. HUB has a lot of Roy in its DNA and I use the lessons my dad taught me every day. Father's Day for me is a day to set aside differences and really appreciate him as a person and all that he has taught me. HUB is a cool place where multiple generations can spend quality time together. It's so cool and gratifying to see families enjoying themselves here. Here's a toast to all the fathers out there!