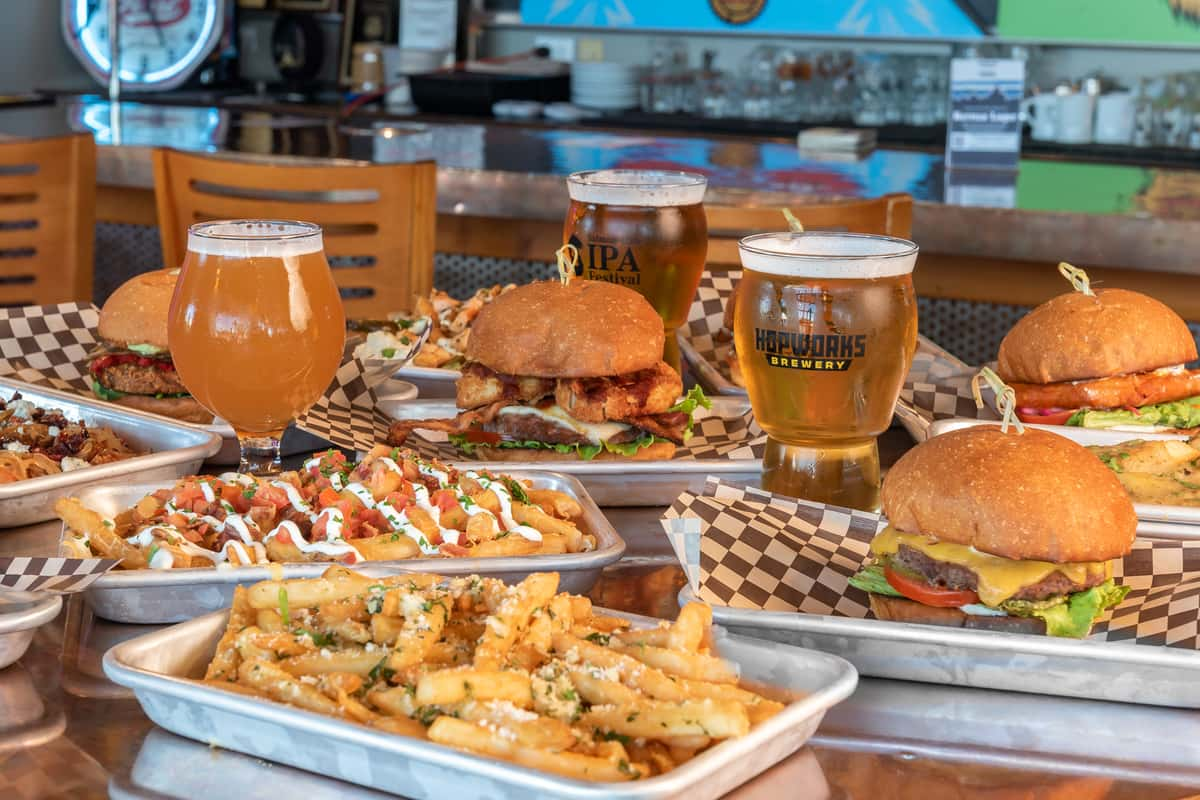 Collaborating with New Belgium for our Second B-Side Project
Collaborating with New Belgium for our Second B-Side Project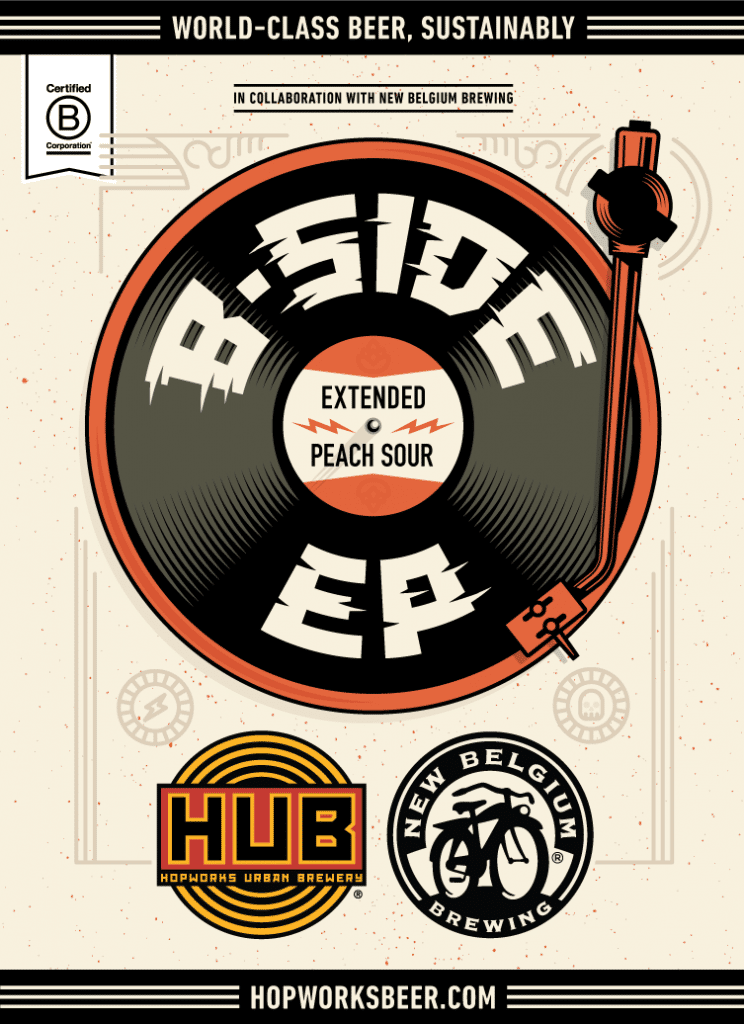 Hopworks and New Belgium are getting the band back together to create our second collaboration beer, Organic B-Side EP. This Peach Sour Ale is being brewed at Hopworks with members from both brewing teams and will be released at a Rooftop Party at Revolution Hall in Portland on August 19.
The name B-Side EP celebrates the B Corp Certified status earned by both sustainably-minded breweries as well as our love of bicycles and bike culture.
B-Side EP is a kettle soured ale made by brewing the wort on Friday and then letting it sit over the weekend in the kettle. On Monday the wort will be transferred to the fermenter where it will join with 50 pounds of organic peaches and dry hopped with juicy and bright organic Amarillo, El Dorado and Chinook hops.
EP refers to "Extended Peach" and also the extension of the project into Portland. The first collaboration brew, B-Side Organic Peach IPA, was brewed in Fort Collins and made its debut at the Oregon Brewers Festival. It is available now at both our brewpubs for a limited time.
"As friends and B Corp allies, our B-Side EP celebrates our passion for beer as a force for good," said Hopworks Brewmaster and Founder, Christian Ettinger. "New Belgium has long been an inspiration to myself and the HUB team because of their great beer and their commitment to sustainable brewing operations. It is a true honor to work together. In this playful collaboration we have taken our greatest combined skills and squeezed them into an organic beer that is packed with fruit and citrus aromas and flavors, and a tart finish."