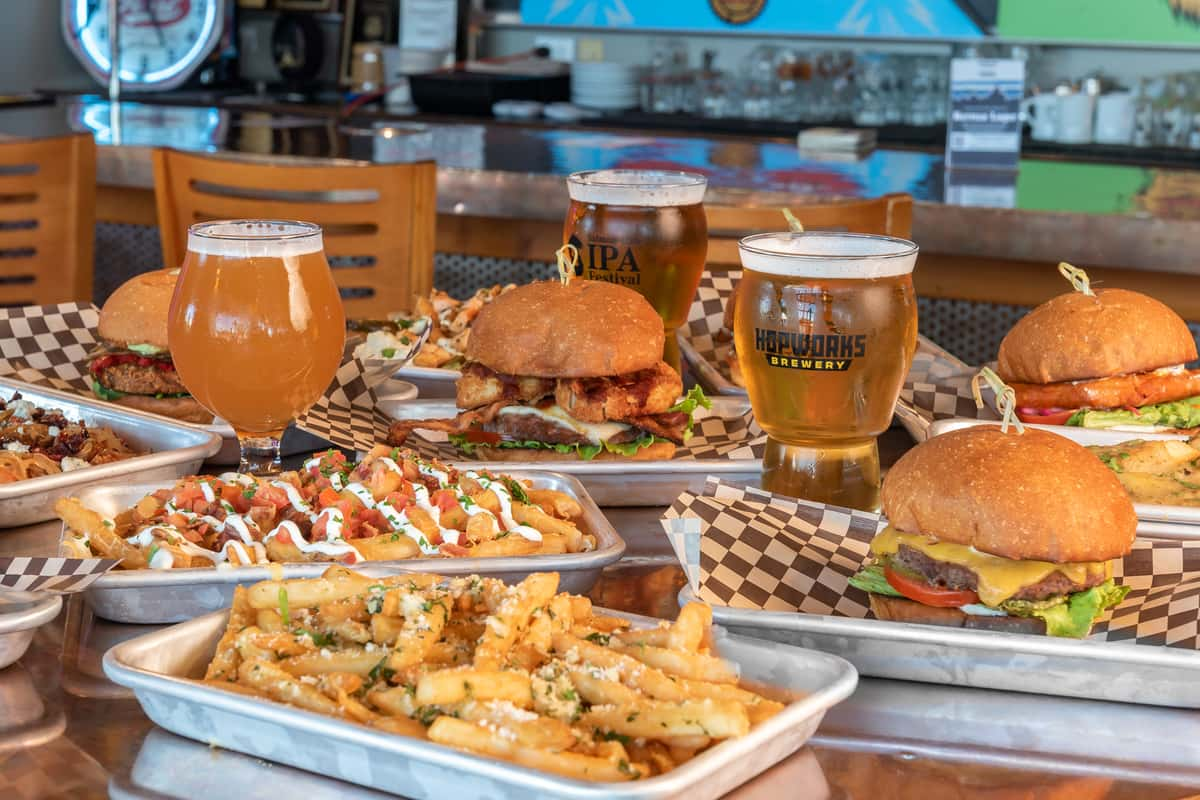 Community Tap: Growing Gardens
Community Tap: Growing Gardens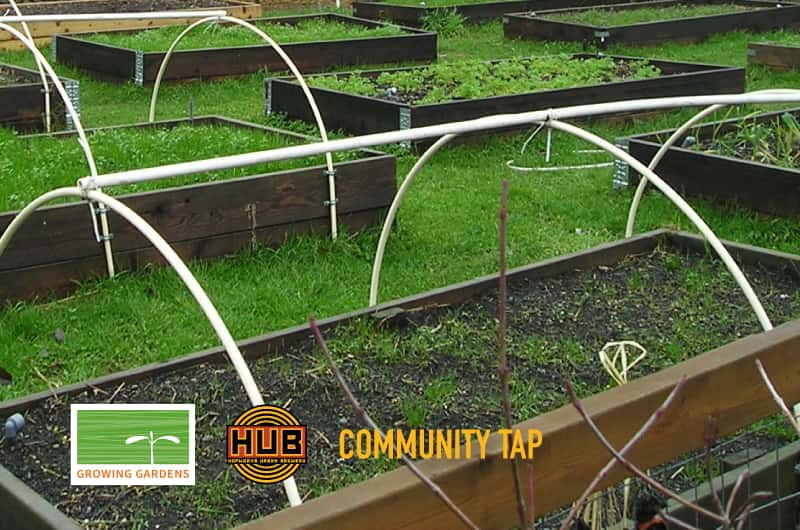 APRIL COMMUNITY TAP – GROWING GARDENS
We're excited to announce that our Community Tap partner for April is Growing Gardens. Growing Gardens reduces hunger and improves healthy food access, by helping low-income families and high poverty schools build and grow vegetable gardens. Families and schools both receive three years of support including seeds, plants, tools, compost bins, garden mentors and workshops to help them become successful, lifelong organic gardeners.
When you drink beer at our brewpub on Powell, we will send Growing Gardens 1% of our pint proceeds. We're kicking off this partnership at our brewpub on Powell on April 7, at 6pm, so come on by, grab a pint or two, and meet their team!
We asked Lynn Fitch, the Development Director at Growing Gardens to tell us more about their program. Here's what she had to say:
ONE OF OUR HOME GARDENERS SAID IT BEST, "I WAS SURPRISED AT HOW MUCH FOOD MY GARDEN PRODUCED, THERE WAS ENOUGH FOR ME TO SHARE WITH MY NEIGHBORS AND MY CHILDREN ARE NOW EATING VEGETABLES THEY HAD NEVER TASTED BEFORE."TEACHING PEOPLE HOW TO GROW THEIR OWN FOOD IS LIFE-CHANGING. GROWING GARDENS FIGHTS HUNGER BY TEACHING PEOPLE HOW TO GROW THEIR OWN FOOD. WITH THE HELP OF VOLUNTEER TEAMS, WE BUILD GARDENS THROUGHOUT PORTLAND AT THE HOMES OF LOW-INCOME FAMILIES—FAMILIES WHO ALSO RECEIVE SEEDS, PLANT STARTS, GARDEN TOOLS, COMPOST, WORM BINS, MENTORS, WORKSHOPS AND ALL TYPES OF SUPPORT FOR THREE YEARS.IN 2015, OUR HOME GARDENS PROGRAM WILL INSTALL OVER 60 NEW GARDENS FOR FIRST-YEAR GARDENERS AND CONTINUE TO SUPPORT OVER 200 SECOND AND THIRD-YEAR HOME GARDENERS. GROWING HUERTOS, OUR HOME GARDENS PROGRAM FOR THE SPANISH-SPEAKING COMMUNITY, WILL EXPAND TO THREE NEW NEIGHBORHOODS AND ADD ANOTHER 40 HOME GARDENERS USING SECOND AND THIRD-YEAR GARDENERS AS MENTORS.
We're glad to be able to support Growing Gardens through our Community Tap program. This program is one of the ways we are working to expand our definition of sustainability by keeping our community healthy and vibrant. We partner, each month, with like-minded, local non-profit organizations that receive 1% of all pint sales at our Powell brew pub during their designated month and we identify opportunities for Hopworks employees to volunteer with each organization. Our Community Tap program sent $1,072 to Friends of Trees in January, $881.01 and a Pub Runner Bike to Friends of the Children in February, and $1,019.19 to Zenger Farm in March.
How can you help support Growing Gardens? Here are a couple ideas:
1. BRING YOUR FRIENDS IN TO HOPWORKS FOR A PINT OF BEER. Through our Community Tap program we send 1% of all pint sales, at our Powell brew pub, to Growing Gardens.
2. Volunteer with Growing Gardens – We are entering growing season so the time is perfect to volunteer at the farm.