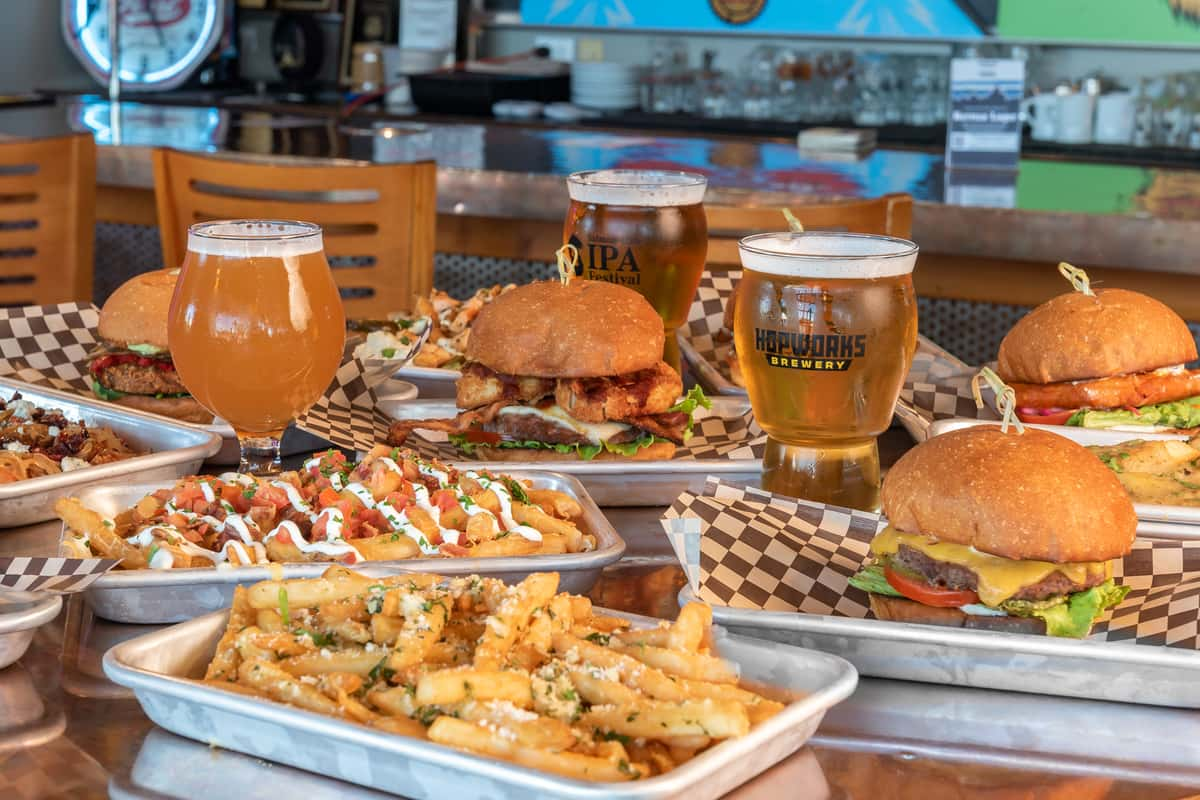 Community Tap: Zenger Farm
Community Tap: Zenger Farm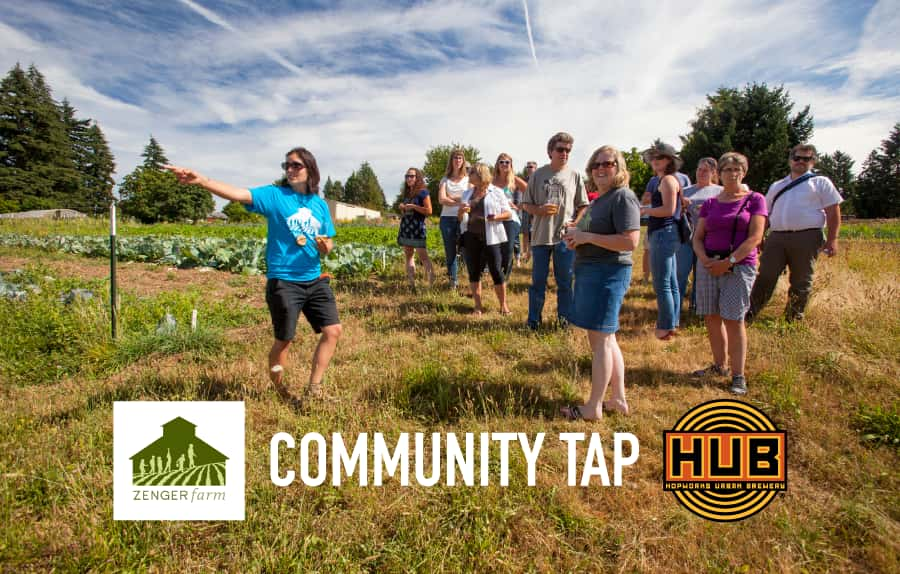 March Community Tap: Zenger Farm
Our Community Tap program is one of the ways we are working to expand our definition of sustainability. Not only do we want to be the best environmental stewards that we can, we also want to keep our community healthy and vibrant. We do this by partnering with like-minded, local non-profit organizations on a monthly basis. Each Community Tap partner receives 1% of all pint sales at our Powell brew pub during their designated month and we identify opportunities for Hopworks employees to volunteer with each organization. Our Community Tap program sent $1,072 to Friends of Trees in January, and in February we sent $881.01 to Friends of the Children, along with a Pub Runner Bike for their charity auction.
In March, our Community Tap partner is Zenger Farm. When you drink beer at Hopworks, we will send them 1% of our pint proceeds. You can also meet the people from Zenger Farm by coming to our Powell brew pub on Tuesday, March 3rd, at 6pm. Zenger Farm is a working urban farm that models, promotes and educates youth and adults about sustainable food systems, environmental stewardship, community development and access to good food for all. It consists of 16 acres of farm and wetland in outer SE Portland, right off the Springwater Corridor Trail and just a hop, skip, and jump away from Hopworks Urban Brewery.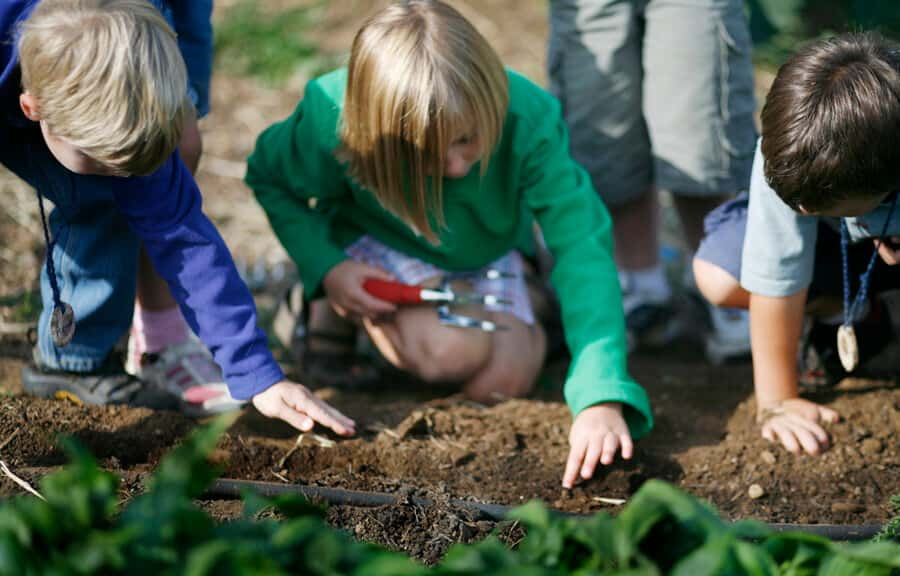 We wrote Andrew Hogan, Development Director at Zenger, and asked him to tell us more about Zenger and this is what he wrote back:
"NORMALLY I DON'T LIKE CARROTS, BUT YOUR CARROTS ARE DELICIOUS! I THINK IT HAS TO DO WITH THE DIRT." THERE MAY BE SOME TRUTH TO THIS YOUNG SUMMER CAMPER'S OBSERVATION – WE DO HAVE REALLY GOOD DIRT – BUT WHAT MAKES ZENGER FARM SO SPECIAL GOES BEYOND SOIL. WE PROVIDE FERTILE GROUND AND WIDE OPEN SPACES FOR LEARNING AND INSPIRATION, AND WE'VE GOT AN AMAZING COMMUNITY OF SUPPORTERS, PARTNERS AND PROGRAM PARTICIPANTS WHO HAVE HELPED ZENGER FARM GROW AND THRIVE OVER THE YEARS.
FROM PRESCHOOLERS WHO PULL THEIR FIRST POTATO FROM THE SOIL TO FAMILIES WHO GATHER IN THE KITCHEN TO COOK A NOURISHING MEAL TOGETHER TO THE NEXT GENERATION OF FARMERS WHO LEARN THE NUTS AND BOLTS OF SMALL-SCALE FARMING ON OUR LAND, ZENGER FARM IS A HUB FOR HEALTHY FOOD AND COMMUNITY CONNECTION.
ZENGER FARM IS NOW ONE OF THE LARGEST EDUCATIONAL FARMS IN THE COUNTRY, SERVING MORE THAN 8,000 STUDENTS ANNUALLY THROUGH FIELD TRIPS AND SUMMER CAMPS. OUR FARMLAND, WETLANDS, ORCHARDS AND EDUCATIONAL SPACES ARE LOCATED ON THE BORDER OF SOUTHEAST PORTLAND'S LENTS AND POWELLHURST-GILBERT NEIGHBORHOODS. HERE, CHILDREN LEARN THE IMPORTANCE OF NUTRITION AND WHERE FOOD COMES FROM, COMMUNITY MEMBERS PARTICIPATE IN AN EGG COOPERATIVE, AND PEOPLE OF ALL AGES COME TO TOUR THE FARM, TAKE CLASSES AND LEARN MORE ABOUT HEALTHY FOOD SYSTEMS.
What can you do to help support Zenger Farm? We have a couple great ideas for you:
1. BRING YOUR FRIENDS IN TO HOPWORKS FOR A PINT OF BEER. Through our Community Tap program we send 1% of all pint sales, at our Powell brew pub, to Zenger.
2. Volunteer at Zenger – We are entering growing season so the time is perfect to volunteer at the farm.