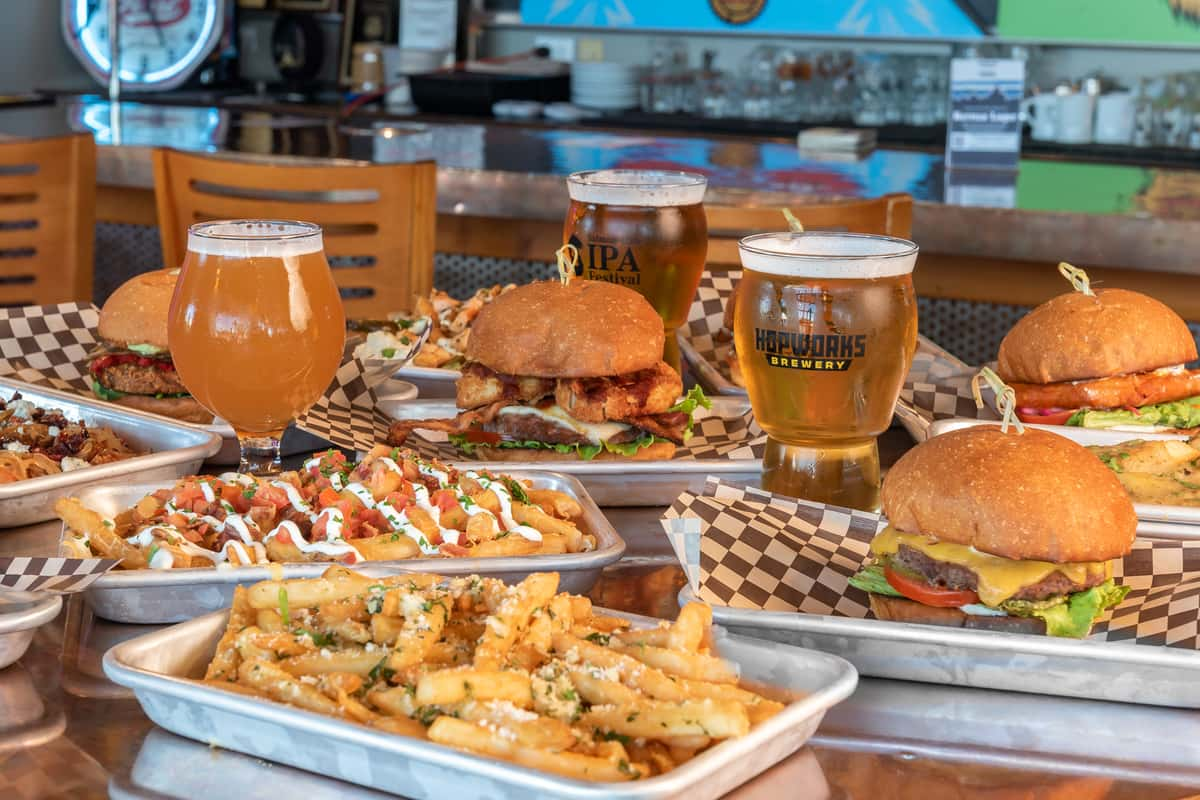 December Community Tap: Trillium Family Services
December Community Tap: Trillium Family Services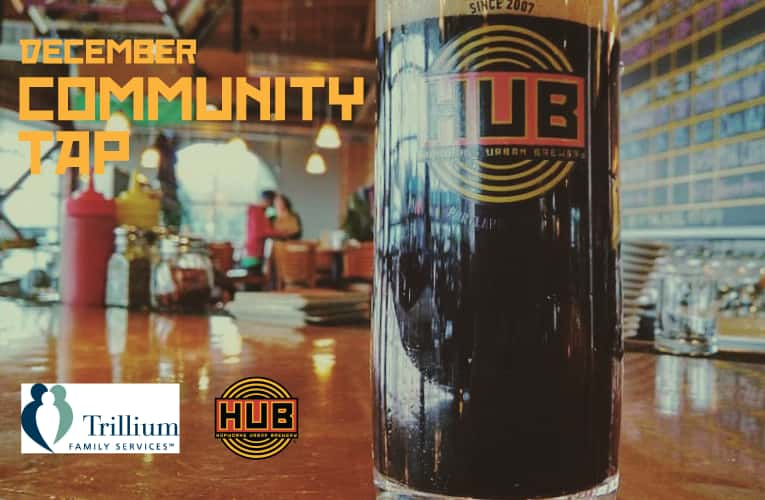 DECEMBER COMMUNITY TAP
Our Community Tap program is our way of supporting the local organizations that we have come to respect and appreciate in our community. We've partnered with Trillium Family Services to be our Community Tap for December. When you buy a pint of the Community Tap at HUB, you're partnering with us to send a percentage of the proceeds to Trillium Family Services. You pay an additional 25 cents for your beer, and we match it, for an even 50 cent donation per pint sold throughout the month of December.
On Tuesday, Dec. 02nd, starting at 5pm, we will host an informal Community Tap kickoff with Trillium at Hopworks Urban Brewery on Powell. Trillium Family Services will have information available about their program, and you can meet some of the great people from the organization.
Beginning today, the community beer on tap will be Black Dragon, an easy-drinking Oatmeal Stout with full, roasty, chocolate flavors that match perfectly the crisp air and the holiday vibes of December.
Trillium Family Services is Oregon's largest provider of children's mental and behavioral healthcare. With effective evidence-based interventions and a commitment to Trauma-Informed Care, Trillium helps hundreds of children and families each year develop the skills needed to be successful in their homes, schools, and communities. They are the only provider in Oregon offering a full continuum of children's mental and behavioral healthcare services. Their headquarters are just a few blocks down the road from Hopworks on Powell, so we are honored to be able to serve such a wonderful, locally-based organization with your help.
OTHER WAYS TO SUPPORT TRILLIUM FAMILY SERVICES
In addition to the Community Tap, you can also support Trillium by coming in to either Hopworks location and taking part in the Wish Tree program. We decorated our pubs with 60 ornamental tags for Trillium Family Services. After reading about the program, you can take a tag, purchase a gift, and bring the gift back to our Powell location as a donation to a family in need.
CONNECT WITH TRILLIUM FAMILY SERVICES
Check out Trillium Family Services' website, and their Facebook page.
HOPWORKS URBAN BREWERY IS LOCATED AT:
2944 SE Powell Blvd., Portland, OR.