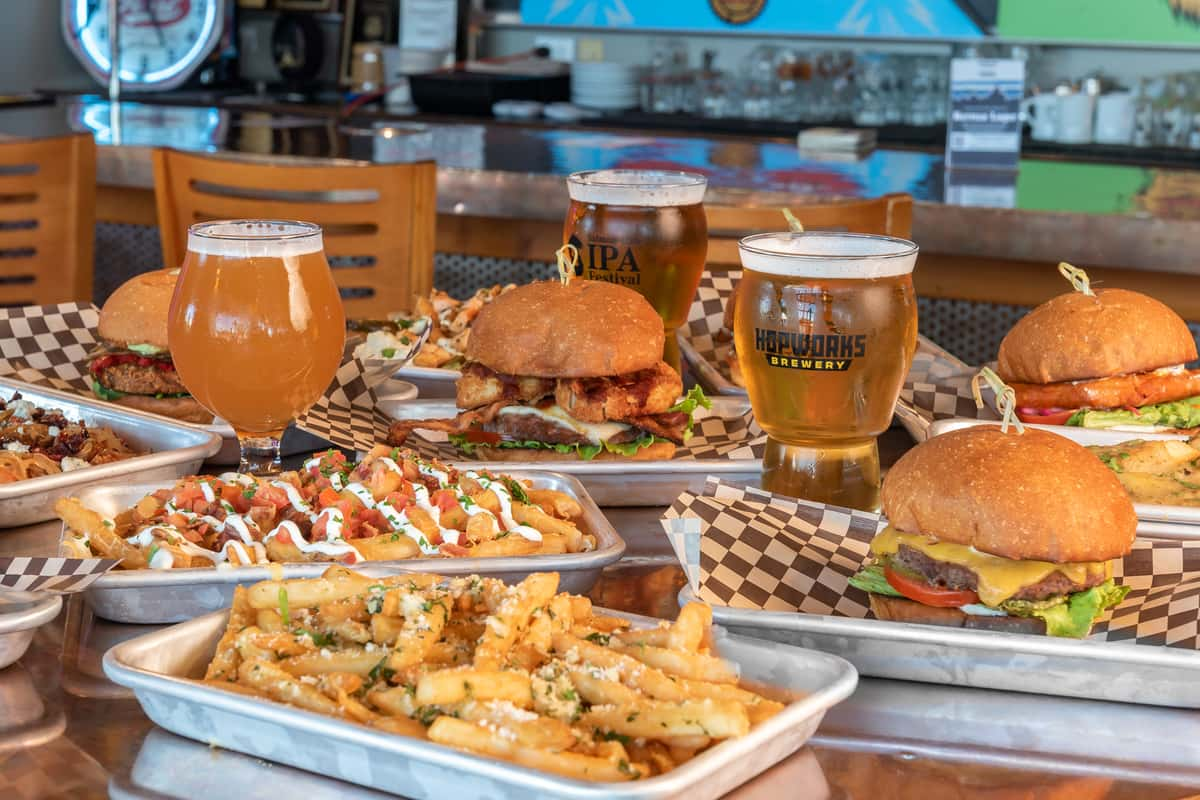 December Newsletter
December Newsletter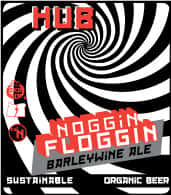 The holidays are here and we hope you make Hopworks part of your celebration or gift giving. We are extremely thankful for all of our fans and supporters of sustainable business and wish everyone a happy and healthy holidays and new year. Cheers!
DECEMBER BEER OF THE MONTH: NOGGIN FLOGGIN
Now available in bottles at your favorite store as well as on-tap at Hopworks Urban Brewery and Hopworks Bike Bar, Noggin Floggin barleywine is sure to keep you warm and merry.
This winter warmer features a luscious fruity, caramel aroma with resinous hops and a malted toffee flavor followed by a warming finish. Drink a few of these and you'll be saying "gunter glieben glauchen globen."
ABV: 11% IBU: 70 OG: 24 Plato
BRING THE KIDS FOR STORYTIME AT HOPWORKS
Hopworks is proud to announce we've launched a new activity for our littlest fans and their parents. Beginning on December 13 at 11 a.m., and every second Tuesday of the month, we're hosting a children's' activity and storytime in the mezzanine at Hopworks Urban Brewery on SE Powell. This month's event promises to be full of holiday spirit and cheer. Afterwards, be sure to stick around for some great lunch specials and take advantage of our children's play area.
HELP LOCAL KIDS WITH A GIFT DONATION AT HOPWORKS
Hopworks is pleased to share in the spirit of giving during the holidays. Visit either Hopworks location and pick up a paper ornament with a gift request from a child working with Trillium Family Services. Simply bring the gift back to Hopworks by December 15 and help make a child's season a little brighter.
Trillium Family Services provides mental and behavioral healthcare for children and families. They offer individualized, family-centered, evidence-based treatment to help children gain the skills to manage their mental health challenges.
THE HOPWORKS WEB STORE IS OPEN FOR HOLIDAY SHOPPING AND GIFT CARDS
Looking to get a Hopworks gift card, glass or t-shirt for the holidays, but can't make it out to one of our pubs? No problem. We now have an online store and can ship to you. Click on this link and feel free to browse around and find just the right gift for you or a fellow Hopworks fan.
And for the little ones, please visit our friends at Thinker Toys in Multnomah Village and SpielWerk Toys on North Williams. Both of these toy stores have been great sponsors of our children's play areas and have many great options for kids this holiday season.
HOPWORKS HOLIDAY HOURS
The holidays are here and even though we love to serve up delicious food and organic beer every day, our hard working staff also enjoys spending some time with their families. Here's our schedule of holiday hours for both Hopworks Urban Brewery and Hopworks BikeBar. Come on in and enjoy some holiday cheer!
CHRISTMAS
Saturday, Dec. 24 – 11 a.m. – 8 p.m.
Sunday, Dec. 25 – Closed – Merry Christmas!
Monday, Dec. 26 – 11 a.m. – 11 p.m.
NEW YEAR'S EVE
Saturday, Dec. 31 – 11 a.m. – 1 a.m.
Sunday, Jan. 1 2012 – 11 a.m. – 11 p.m. Happy New Year!