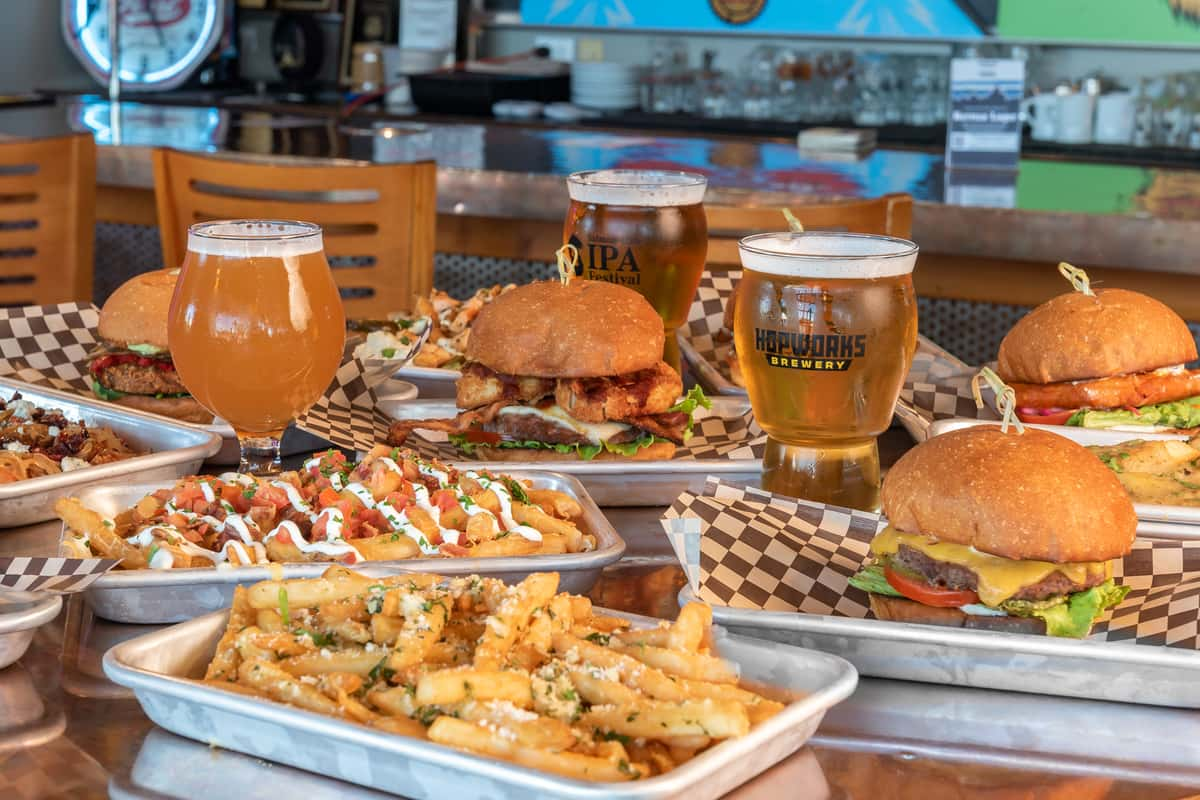 Estate IPA & Hopworks IPA: Which Has Fresh Hops?
Estate IPA & Hopworks IPA: Which Has Fresh Hops?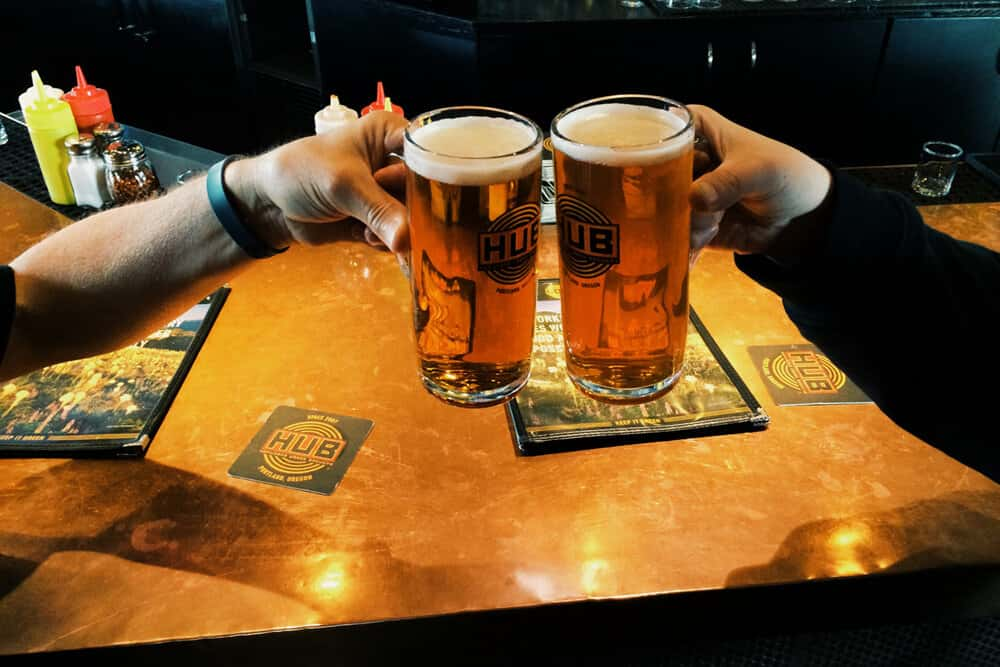 We recently released our Estate IPA, a beer that is near and dear to our hearts. It's made with fresh Cascade and Willamette hops that we grow on our estate. Every year, near the beginning of September we cut down the hop bines out back and invite HUB fans to help us pick hops. This year we saw between 10-20 volunteers and the hop-picking lasted a good six hours.
At the end of the day, our brewers create a batch of Hopworks IPA. At the end of the boil though, we add our estate fresh hops into our whirlpool and the hop back. The unfermented wort is filtered through the fresh hops and picks up delicate hop oils that provide some great flavor and aroma.
We decided to do a taste test to see how the fresh hops change the characteristics for the Estate IPA. In the Estate, some of the flavor mellows out, there is a slightly more melon flavor, and the aroma changes a bit too. Want to learn more about the way fresh hops affect flavor and aroma? Come in and try the Hopworks IPA and the Estate IPA side by side. We also have the IPX Single Hop Fuggle and the IPX Freshmaker that you can try side by side. Those two are also the same beer, but the Freshmaker is made with fresh hops.
A fun experiment is to order both beers and try a blind taste-test, see if you can guess which is which.
These beers are available on tap at HUB and BikeBar right now. Once they're gone, they won't be back until hop harvest next year.
Here's a few more photos from the estate hop harvest party. Cheers!