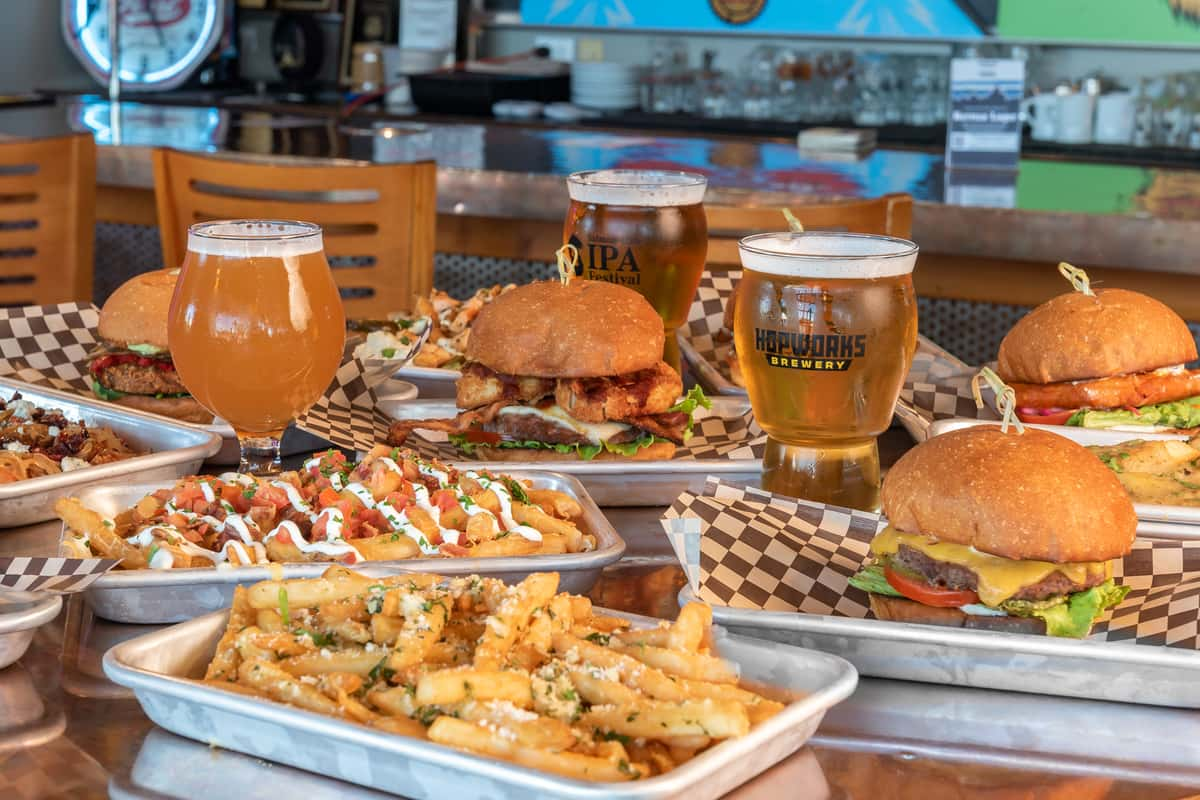 Fresh Hop Beer Releases
Fresh Hop Beer Releases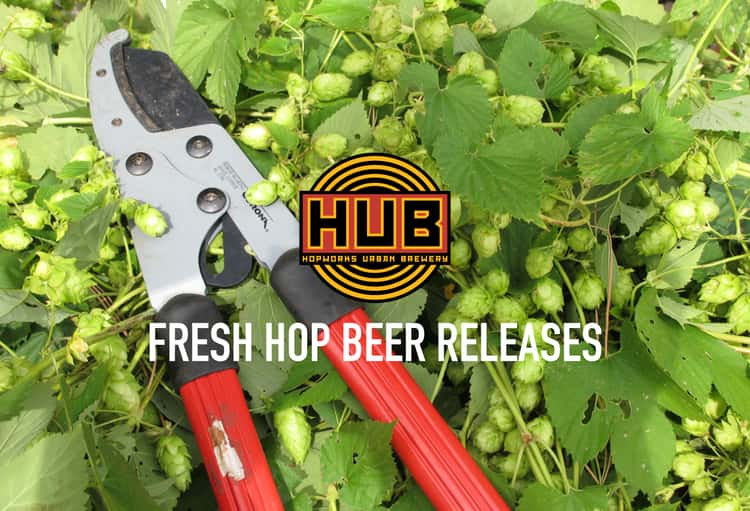 Fresh hop season is in full swing across the Pacific Northwest. Breweries throughout our region celebrate harvest season in the best way possible – by creating once-a-year brews with the freshest hops available. One fresh hop beer isn't enough for us though, so we decided to release three!
The first is already available at our brewpubs right now. It's called Nonstop Fresh Hop. That name should sound familiar – this beer is a fresh hop version of Nonstop Hef Hop, featuring fresh organic Fuggle hops from Leavy Farms in Aurora, Oregon. Same great sessionable beer, just with an addition of fresh hops. Try them side by side to see how fresh hops affect the beer's flavor and aroma.
Estate IPA will be released on Tuesday, Sept. 15, at both our brewpubs. This beer is a fresh hop version of our award-winning Hopworks IPA. The beer contains Willamette and Cascade hops grown in the hop yard behind our main pub in SE Portland, and is supplemented with an experimental hop variety, X17, from Leavy Farms. Every year we invite HUB fans to come to the brewery and help us pick our estate hops. The following photos show the recently hop picking. After a six hour day, we collected 94.9 lbs of fresh hops and added them to the beer.
The third and final fresh hop beer is called Fest of Fury. We take a German-Style Märzen, or festbier, and give it a seasonal spin from the Pacific Northwest with some freshly harvested, Salmon-Safe Willamette hops from Goschie Farms in Silverton, Oregon. This beer will be available by the end of the month, just in time to celebrate Oktoberfest.
Here are a few photos from the hop picking day at Hopworks: