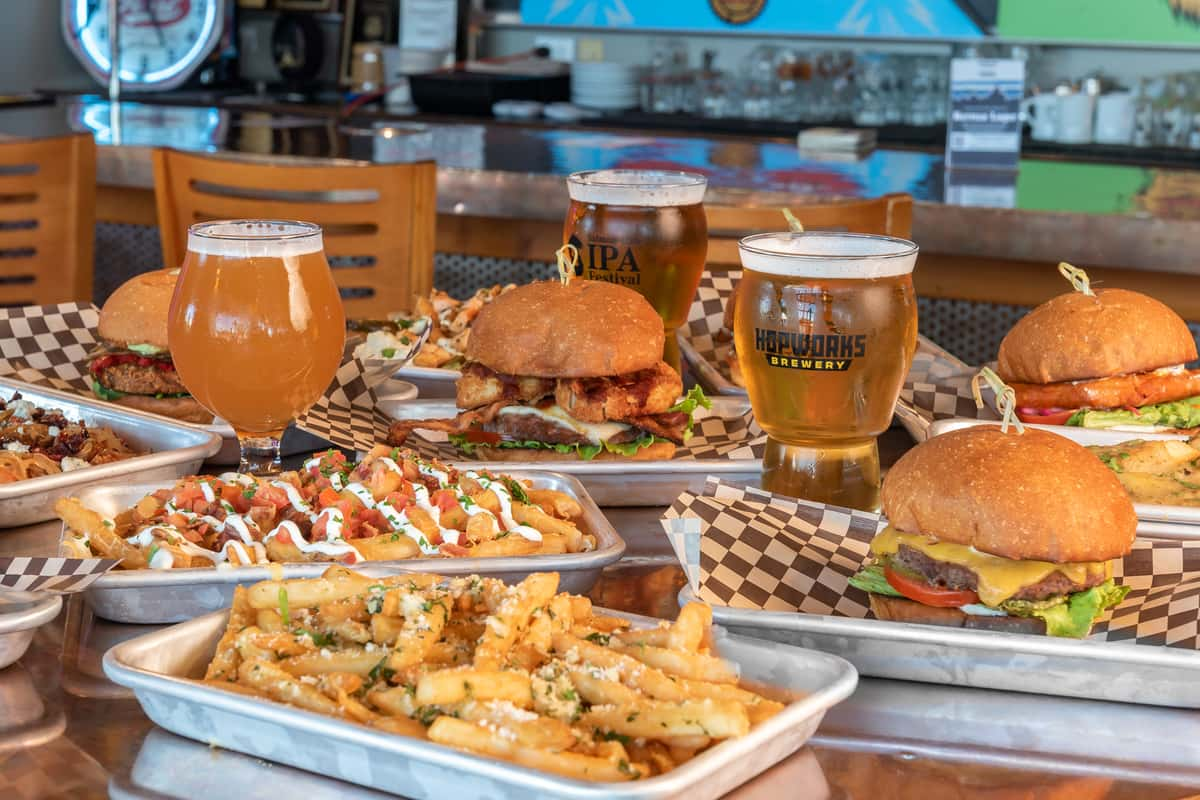 Friends of Trees Community Tap
Friends of Trees Community Tap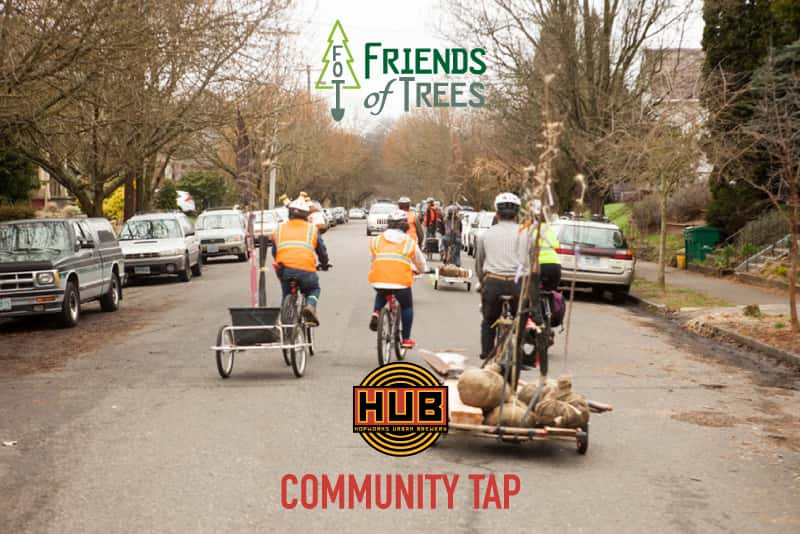 FRIENDS OF TREES – COMMUNITY TAP FOR JANUARY 2015
On the first day of 2015 we are officially kicking off our Community Tap program. The program is one way we work to support the great organizations in our community. Each month we will send 1% of pint sales to a partner organization. In January, our Community Tap partner is Friends of Trees.Come grab a pint at Hopworks on Powell and know that you are helping support a great organization. Join us on MONDAY, JANUARY 5TH AT 5:30PM to meet the people behind Friends of Trees and learn what they're doing for your neighborhood.
We asked Friends of Trees to introduce our fans to their organization. Here's what Brighton West, Deputy Director, had to say:
WE THINK OF OURSELVES AT FRIENDS OF TREES AS A COMMUNITY GATHERING EVENT ORGANIZED AROUND TREES. WHILE OUR ENVIRONMENTAL MISSION, THE GREENING OF NW NEIGHBORHOODS AND THE RESTORATION OF NATIVE PLANTS TO THE ECOSYSTEM ARE ALL IMPORTANT, IT'S WHEN WE BRING NEIGHBORS TOGETHER TO PLANT TREES IN THEIR YARDS AND NEIGHBORHOODS THAT OUR MISSION PLAYS ITSELF OUT PERFECTLY.
EACH PERSON RECEIVING A STREET TREE IS ASKED TO VOLUNTEER ON PLANTING DAY: BY MAPPING OUT WHERE THE TREES ARE BEING PLANTED AND MATCHING HOMEOWNERS, WE HAVE A CHANCE TO BRING NEIGHBORS TOGETHER AROUND A COMMON GOAL. IT'S GREAT TO SEE PEOPLE WHO LIVE BLOCKS APART INTERACTING, SOMETIMES MEETING EACH OTHER FOR THE FIRST TIME. VOLUNTEERS FUEL OUR ORGANIZATION AND SEEING PEOPLE, LAUGHING, WORKING, SHARING FOOD, COFFEE AND LABOR AND DONATIONS IS THE MOST WONDERFUL FEEDBACK LOOP.
YOU CAN LEARN MORE ABOUT HOW WE FOSTER COMMUNITY INVOLVEMENT BY VISITING OUR WEBSITE. WE LOOK FORWARD TO MEETING MEMBERS OF HUB'S COMMUNITY THE EVENING OF MONDAY, JANUARY 5TH. WE'LL TALK TREES AND BEER.
We will also join Friends of Trees for two volunteer tree planting days. You can volunteer as well and we'll all have fun planting trees together. We'll be at the January 17th planting in the SE Creston-Kenilworth neighborhood and the February 14th planting in the NE Boise neighborhood. Learn more about volunteering here.
COMMUNITY TAP JANUARY KICKOFF WITH FRIENDS OF TREES
HOPWORKS URBAN BREWERY / 2944 SE POWELL BLVD., PORTLAND
MON. JANUARY 5TH / 6PM