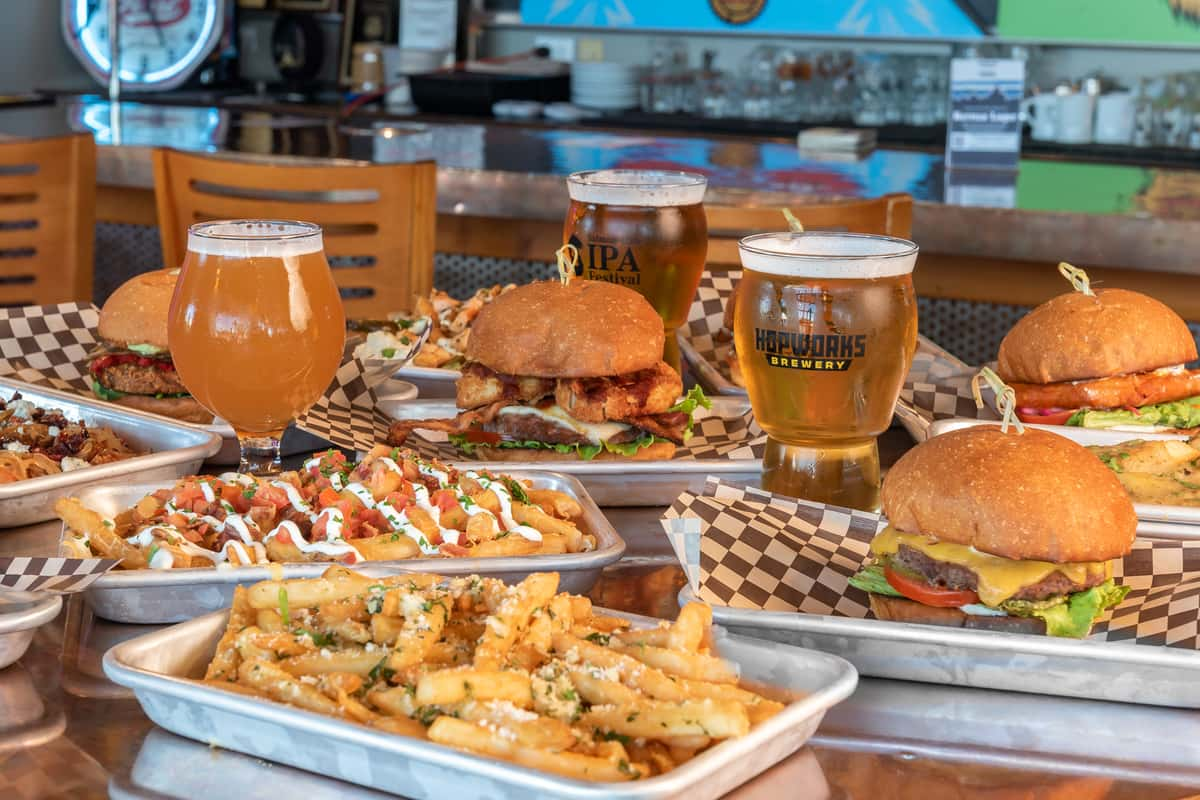 Hopworks Earns Governor's Sustainability Award
Hopworks Earns Governor's Sustainability Award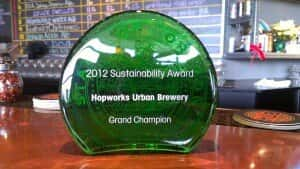 Oregon Secretary of State Kate Brown and the Oregon Sustainability Board recently presented Hopworks Urban Brewery and owner/brewmaster Christian Ettinger with the Governor's Oregon Sustainability Grand Champion Award. The Awards are intended to promote and advance the inclusion of sustainable practices in government and the private sector. Sustainable practices are defined as those that strive to optimize an organization's financial, environmental and social performance.
"Growing up in Oregon you develop a natural love and respect for the environment. This respect shapes every aspect of our decision making process," said Ettinger. "Being a thoughtful alternative in a competitive environment has proven to be very meaningful. Our customers support sustainability with every pint of Hopworks they raise."
In addition to Hopworks, additional Governor's Sustainability Award winners are: Grand Champion – Mountain Rose Herbs; Technology Award – EasyStreet Online Services; Manufacturing Award – Oregon Iron Works; and Rising Star – Bridgetown Natural Foods.
"The winners truly represent the best Oregon has to offer in sustainable business practices," said Secretary of State Kate Brown. "We can all learn so much from these companies, as we continue to rebuild Oregon's economy."