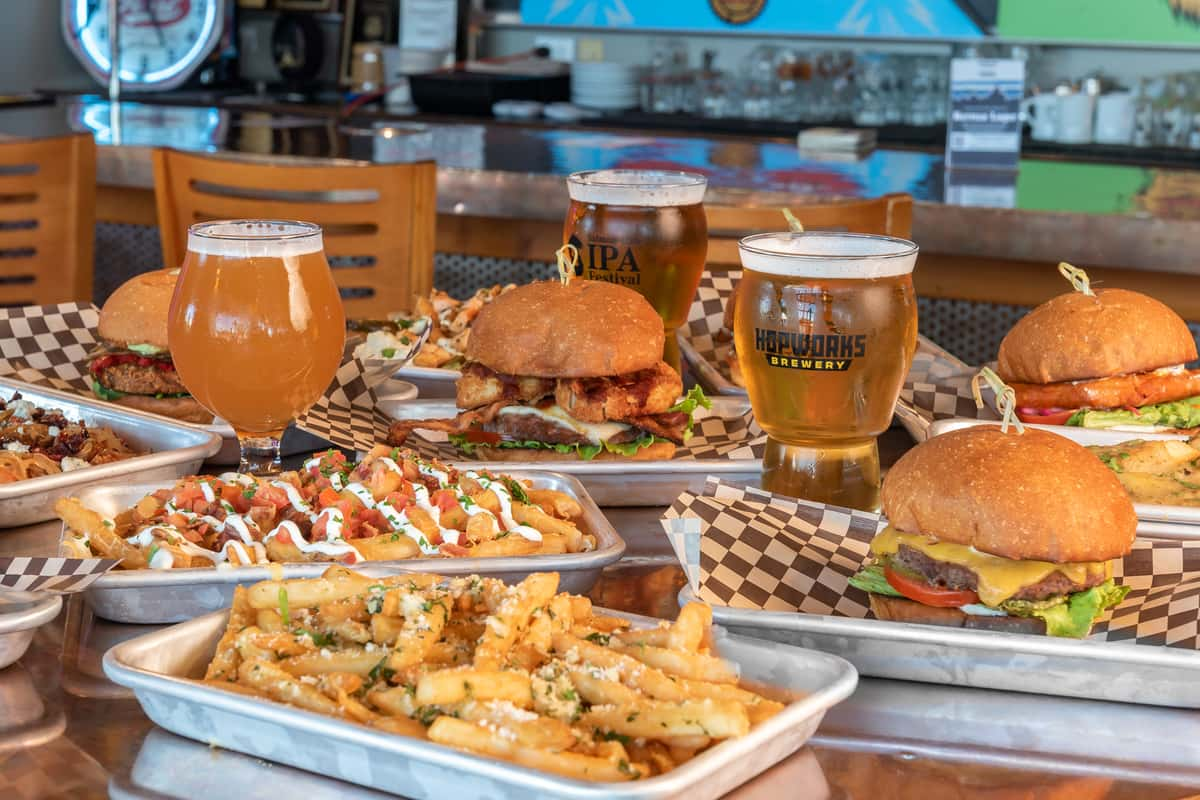 Hopworks July Newsletter
Hopworks July Newsletter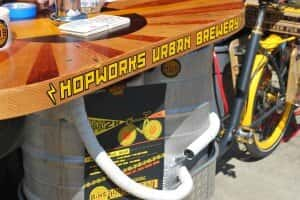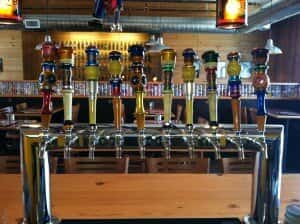 July is here and bringing the sun, fun and Oregon Craft Beer Month. Check out the latest happenings with Hopworks… we hope to see you soon.
IN THIS EDITION
NOW ON TAP: EVELYN SUNSHINE IMPERIAL IPA
JULY IS OREGON CRAFT BEER MONTH
BIKETOBEERFEST IS COMING
NEW CUSTOM TAPHANDLES MADE BY CHRIS KING
NOW ON TAP: EVELYN SUNSHINE IMPERIAL IPA
July marks the return of HUB favorite, Evelyn Sunshine Imperial IPA at Hopworks Urban Brewery and Hopworks BikeBar. It's a big and beautiful double IPA with bushels of resinous floral and citrus hop aroma. This bright, golden ale has rounded malt flavor with just enough sweetness to balance out the powerfully crisp hop finish. Stop in soon before its gone, like Santa Claus, Evelyn Sunshine IPA only comes once a year.
JULY IS OREGON CRAFT BEER MONTH
Celebrate the artistry of Oregon's craft breweries with daily events during Craft Beer Month in July. You can catch up and enjoy Hopworks Organic Beer at the following Craft Beer Month events:
DJ LOVE & INSPEKTOR SPECK BRING THE FIRKIN FUNK TO CHEESE BAR – PART DEUX!
Hopworks own doctor of funk, our PhD in wax trax, DJ Love, and our undercover brother, Inspektor Speck, are bringing their collection of vinyl to Cheese Bar on Wednesday, July 13 from 7 – 10 pm. They'll have a firkin of Bonfire session ale with plenty of funk and Hopworks gear to give away. For more info on Cheese Bar, please visit: www.cheese-bar.com
INTERGALACTIC WASHOE TOURNAMENT
Come out to Hopworks Urban Brewery on Sunday, July 17 at 1 pm to see if you have the skills to be the Intergalactic Washoe champion. There's no entry fee and we'll have prizes for the top three finishers. Want to learn more about washoes? Check out: www.washoerules.com
PORTLAND INTERNATIONAL BEER FEST
The North Park Blocks in the Pearl District will once again come alive July 15 – 17 for the Portland International Beer Fest. Hopworks world-famous Bar Bike will be there pouring Galactic Imperial Red and Velvet ESB. Keep anear out for special tappings of Kronan the Bourbarian and 2010 Noggin Floggin Barleywine. More information at: Portland International Beer Fest
HOPWORKS BEERMAKER DINNER WITH CLYDE COMMON
On July 19 at 6:30 pm, Hopworks is partnering up with Clyde Common for a special beer pairing dinner at The Cleaners, 403 SW 10th Ave. The five-course meal features HUB favorites with delicious pairings including braised pork belly, confit chicken wings and Olympic Provisions chocolate salami. Cost is $55 per person and seating is limited to 35. You can RSVP to the event by emailing info@clydecommon.com or calling 503-228-3333.
BENFEST
Amazing but true… Portland is home to six brewers named Ben, including our own Ben Love. With such a critical mass of Bens, it seems only fitting they have their own night to celebrate. Hopworks will be debuting our latest release from deep in the wood cellar, BourBen De Ieso Spades! Join the Bens at Benfest on Monday, July 25 at the Grain & Gristle beginning at 5 pm.
OREGON BREWERS FESTIVAL
From July 28 – 31, Waterfront Park will again be home to Oregon's largest beer festival. We'll have our Evelyn Sunshine Imperial IPA on tap to help welcome the sunny days, good friends and more than 80 different breweries from across the country. Visit Oregon Brewers Fest for more information.
For a full list of Craft Beer Month events, please visit: http://oregoncraftbeermonth.com
BIKETOBEERFEST IS COMING
September 17 – Noon – 10 pm
Mark your calendars and save the date for the third annual Hopworks BiKETOBEERFEST, Portland's only bike-in Oktoberfest party. We'll have 15 Hopworks beers on-tap, local bike builders displaying their work and all your favorite events including washoes and the famous Huffy Huck. Bands have been booked, check out the list below!
Brownish Black
Soul doesn't come easy in the lily-white Northwest, but Portland's Brownish Black delivers an authentic brand of vintage rough-edged R&B.
Oh Darling
Sweet buoyant new wave indie pop from ex-Portlanders and primetime television favorites known for their charming catchy tunes.
Jared Mees & The Grown Children
Joyous, rollicking, americana, jangly guitar tunes and vibrant folk influenced pop from Portland favorites.
The Ascetic Junkies
Ridiculously catchy whiskey stomp music the AJ's are known for their bluegrass/folk influenced pop and boy girl vocals that always get crowds dancing, clapping and stomping along.
Wanderlust Circus
Combining vintage elegant sensibilities with modern flare to create a spectacle for the 21st century. Fire dancers, trick BMX riders, contortionists, kazum acrobatics, apache dancers and more for a truly epic show.
NEW CUSTOM TAPHANDLES MADE BY CHRIS KING
If you've recently visited BikeBar on N. Williams, you've seen some new taphandles on display behind the bar. Custom made by local precision bike components maker Chris King, the taphandles are unique pieces of art specially made for Hopworks. Look for a second set coming to Hopworks Urban Brewery on Powell.