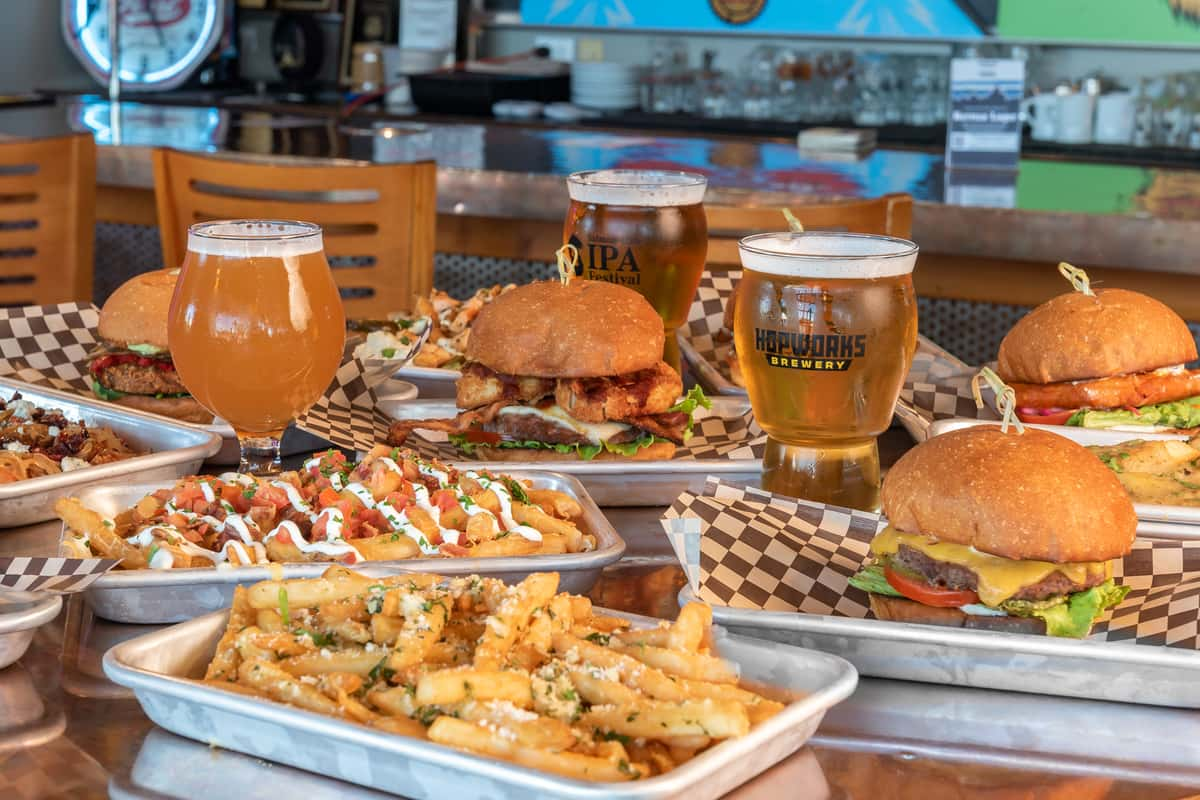 Hopworks Launches Organic Seasonal Belgian Series
Hopworks Launches Organic Seasonal Belgian Series
Debuting on draught at Portland's Cheers to Belgian Beers on April 21, Hopworks is introducing a new series of bottle conditioned beers featuring classic European styles through our own Northwest perspective. The first in this series is an Abbey Ale. The second in the series is a Belgian Pale Ale, launching in July.
HOPWORKS ORGANIC BELGIAN-STYLE ABBEY ALE
Made with this year's Portland's Cheers to Belgian Beers yeast, Abbey is made with five different organic malts and organic dark brown sugar, resulting in a complex multi-layered aroma. The flavor is equally rich with a caramel malty sweet, fruity flavor finished with effervescent carbonation and a smooth, warming alcohol finish.
ABV: 8.5% IBU: 18 Plato: 20
Bottles available May through June 2012 in Oregon and Washington.