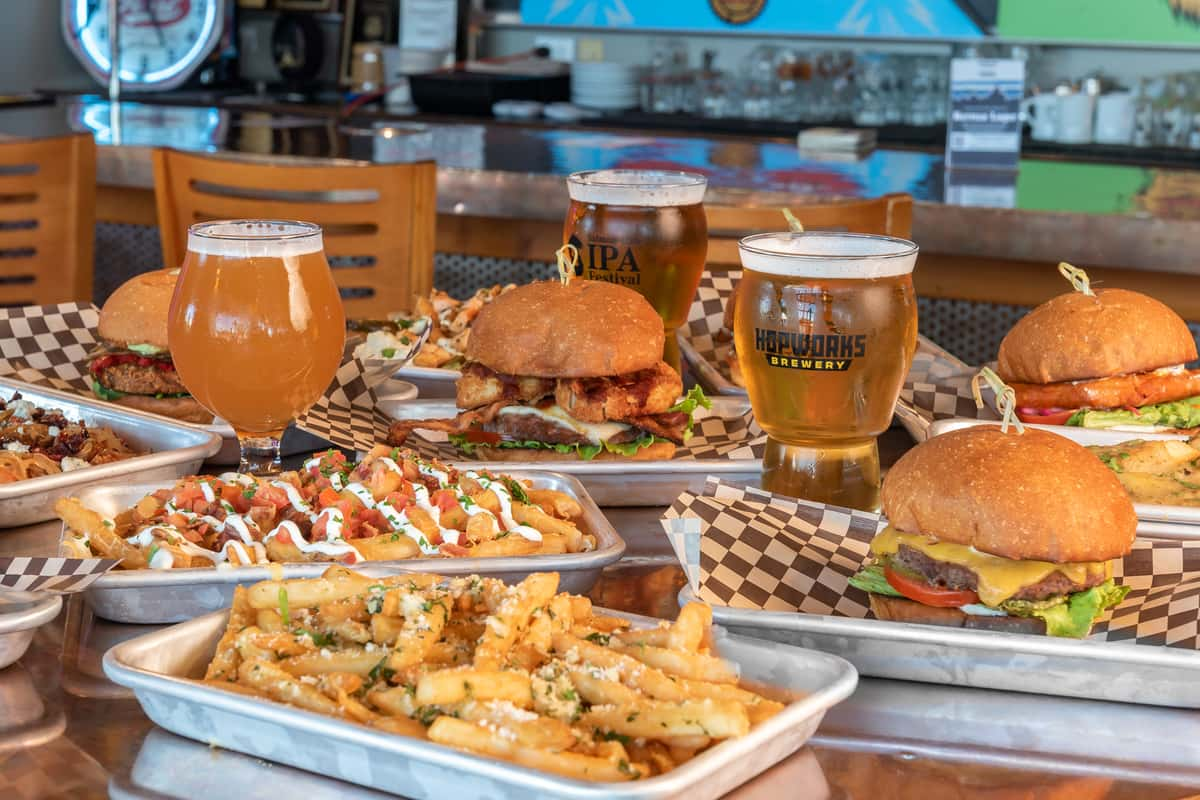 Hopworks Releases Secession Cascadian Dark Ale
Hopworks Releases Secession Cascadian Dark Ale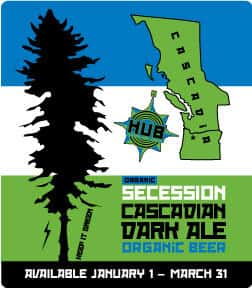 Hopworks Urban Brewery's (HUB) Organic Secession Cascadian Dark Ale is now available in 22 oz. bottles and on draft at select stores, restaurants and bars throughout Oregon, Washington and British Columbia. The limited release beer is returning to HUB's lineup through early spring.
First released in the summer of 2009 for the North American Organic Brewers Festival, Secession is a Cascadian Dark Ale. This emerging beer style features organic pilsner, C60, chocolate and black malts and a healthy addition of Magnum, Cascade, Amarillo, Falconer's Flight and Mt. Hood hops. All of this results in a beer that is an alliance of Northwest hop flavors as formidable as the Cascade Mountain Range and roasted malts as dark as a moonless night.
Secession CDA won a Silver Medal at the Australian International Beer Awards in 2011.
Hopworks Urban Brewery and Hopworks BikeBar are Portland's first Eco-Brewpubs. The company offers handcrafted organic beers and fresh, local ingredients, all served in sustainably-built and operated buildings with a relaxed, casual atmosphere. Hopworks incorporates many aspects of sustainability. From composting to rain barrels, and from pervious pavers to hand dryers, we have made every effort to protect "our" future with a thoughtful alternative.
Our 20-barrel brewery produces 8,500 barrels a year and provides our restaurants with ten different HUB organic beers on tap and two cask ales at all times.