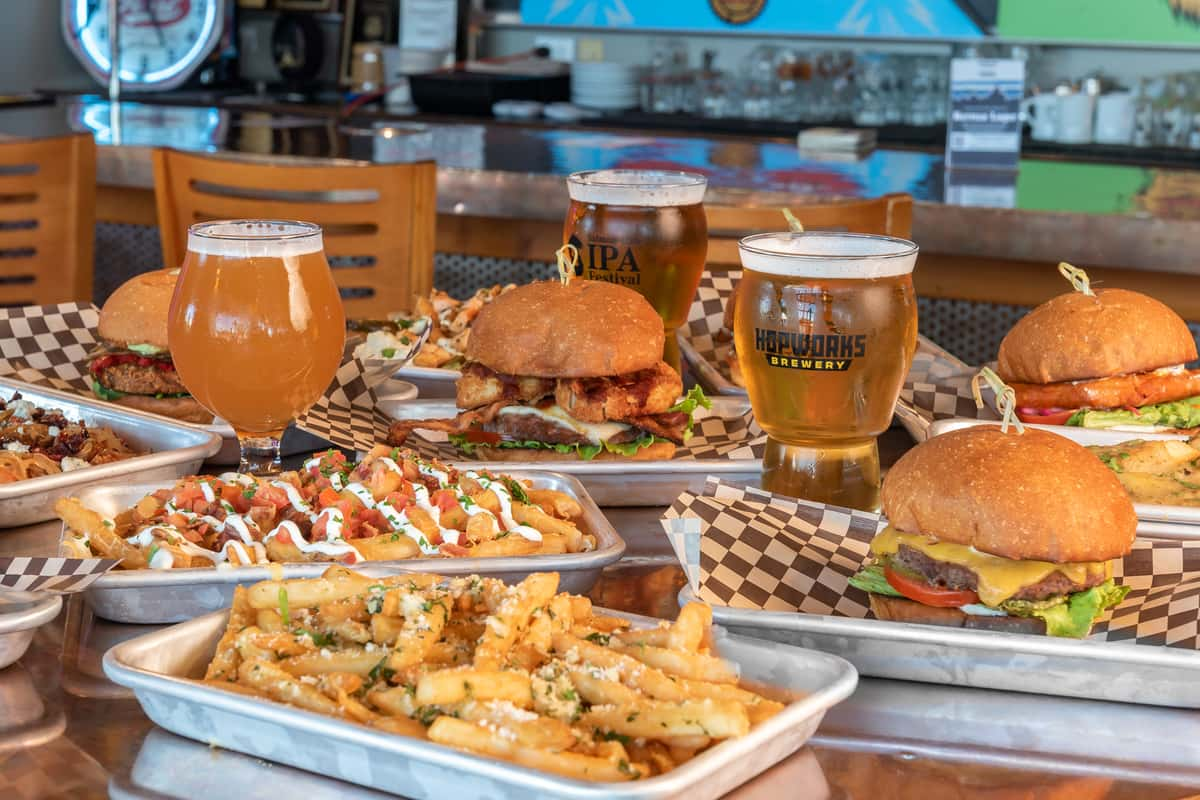 HUB Hard Cider Release parties
HUB Hard Cider Release parties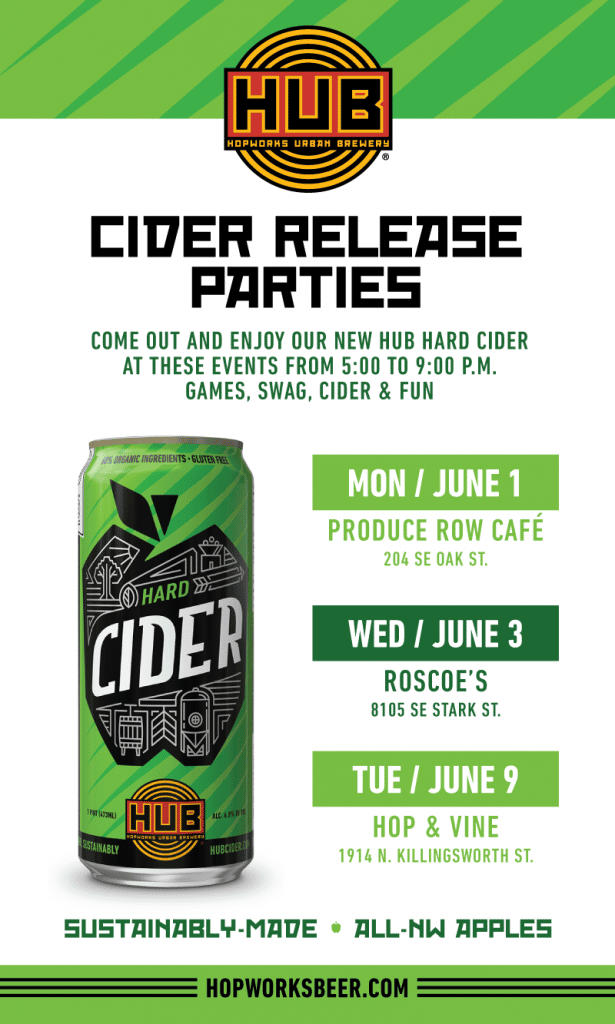 To celebrate the release of HUB Hard Cider, we are throwing three release parties in Portland. Each party will have games, giveaways, and cider on tap. Subsribe to our FB Event Page.
MON. JUNE 1
5:00pm – 9:00pm, at Produce Row Cafe – 204 SE Oak St., Portland
WED. JUNE 3
5:00pm – 9:00pm, at Roscoe's – 8105 SE Stark St., Portland
TUES. JUNE 9
5:00pm – 9:00pm, at Hop & Vine – 1914 N. Killingsworth St., Portland
WELCOME HUB HARD CIDER!
Nearly two years in the making, HUB Hard Cider represents our first packaged departure from beer. Receiving a winery license in August of 2014, we immediately began honing in recipes and testing them at both our brewpubs. Starting in June, our cider can be found throughout our distribution networks in Oregon and Washington, with a wider distribution beginning in the summer.
"As brewers we have had a lot of fun crafting this delicious cider with the local bounty of the Pacific Northwest," says Brewmaster and Founder, Christian Ettinger. "We use our beer brewing experience and knowledge to bring a fresh approach to cider making. Our cider is simple and delicious and we are proud to serve it alongside our organic beer."
With a goal of making a year-round cider with high-organic content, our cider is proudly made from 60% organic apple juice concentrate and 40% fresh pressed apple juice. The cider juice is sourced entirely from the Northwest. HUB Hard Cider is a semi-dry hard apple cider, straw colored with fresh apple aromas. Slightly tart with a Champagne-like acidity, it finishes slightly sweet and fruit-forward. This one is naturally gluten-free and is 6.8% ABV. We'll also offer HUB Hard Cider in 22 oz. bottles this summer.
In Portland, we're celebrating the cider with three release parties at local taprooms.