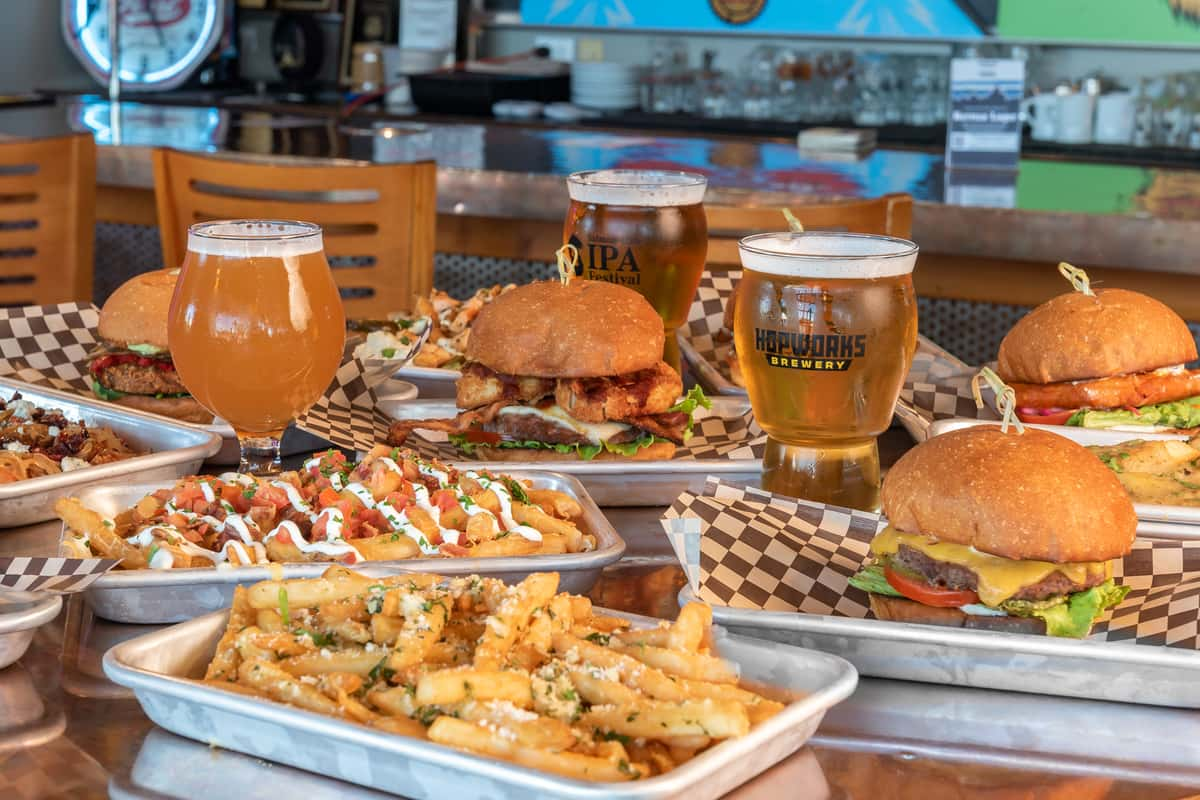 Interview with Justin Miller, Head Brewer
Interview with Justin Miller, Head Brewer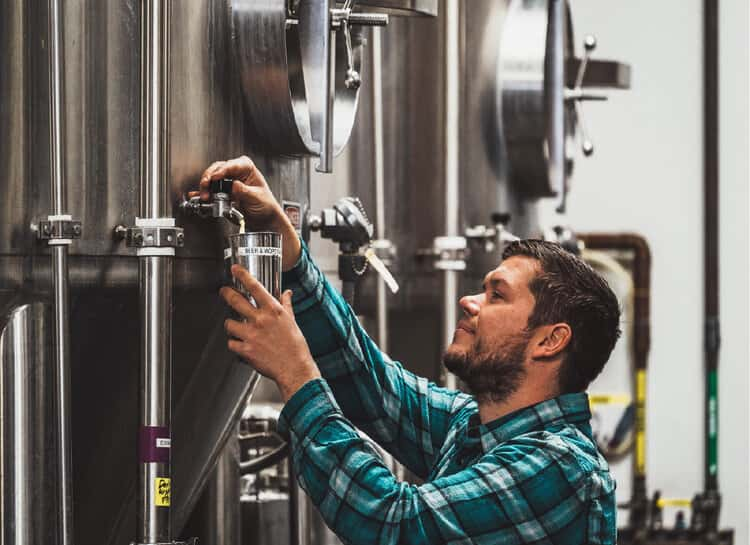 Justin Miller is Hopworks' Head Brewer. 2020 is a big year for innovation at Hopworks, so we wanted to sit down and chat with Justin about what he and the brewers are most excited about in the new year.
WHAT'S HOPWORKS' NEW CORE IPA?
Powell IPA is our new flagship IPA that we launched in January. Powell was born out of the desire to continue to produce new, innovative, and exciting beers – and we wanted to create a beer that celebrated our company and its history. We've been here over 11 years on Powell Boulevard, which is an accomplishment in a beer city like Portland.
WHAT'S DIFFERENT ABOUT THIS IPA?
In 2020, we have the ability to produce beers using 40, 50, 60 different varieties of hops as opposed to when this company first started, when we were working with maybe six varieties of hops. Our palate has grown over the years, so the beer we can produce can be a lot more interesting and complex. We wanted our core IPA to be balanced and hoppy with just the right amount of bitterness.
WHAT WAS THE DESIGN PROCESS LIKE FOR THE ARTWORK?
Well, Powell rhymes with owl, which is fun! We've traditionally built our brand around creatures, whether mythical or real. The very first one we created was Abominable Winter Ale, the Yeti monster. Then, we expanded with our Tiki monster into Ferocious Citrus IPA. There's a bit of mystery and intrigue to the owl that we really liked for the beer.
WHERE'S HOPWORKS HEADED IN 2020?
2020 is headed in a really cool direction for us. We've got five new brands coming out in the core lineup. We're releasing at minimum a new beer every single month, a new Imperial every quarter, getting more invested in fresh hop beers, and exploring lagers more deeply. We're also really ramping up our B Corp and 1% For The Planet commitments. Our objective is to continue to be a sustainably-minded company to keep protecting our planet.
WHAT WAS THE PROCESS LIKE MAKING TREE FROG ORGANIC PALE ALE?
As a company, we strive to work with ethical businesses, which is why we like Salmon-Safe and organic ingredients. We try to use organic products whenever possible and Tree Frog was the perfect project for that. This beer is produced with all local Pacific Northwest ingredients and really inspired by the PNW. Tree Frog is one of two core organic beers coming out in 2020 and we're excited to release it during Zwickelmania this year!
WHAT'S GOING ON WITH JUICY BEAR?
Juicy Bear IPA rides the line between the hazy world and the Northwest IPA world. It's brighter than a hazy, but it's still created using new world techniques that give the beer low bitterness while retaining hoppiness. It'll still have wheat and some oats, so it's still driven by that malt base of the hazy, but without the cloudiness and thickness. I'm super excited for this one to be our spring seasonal.