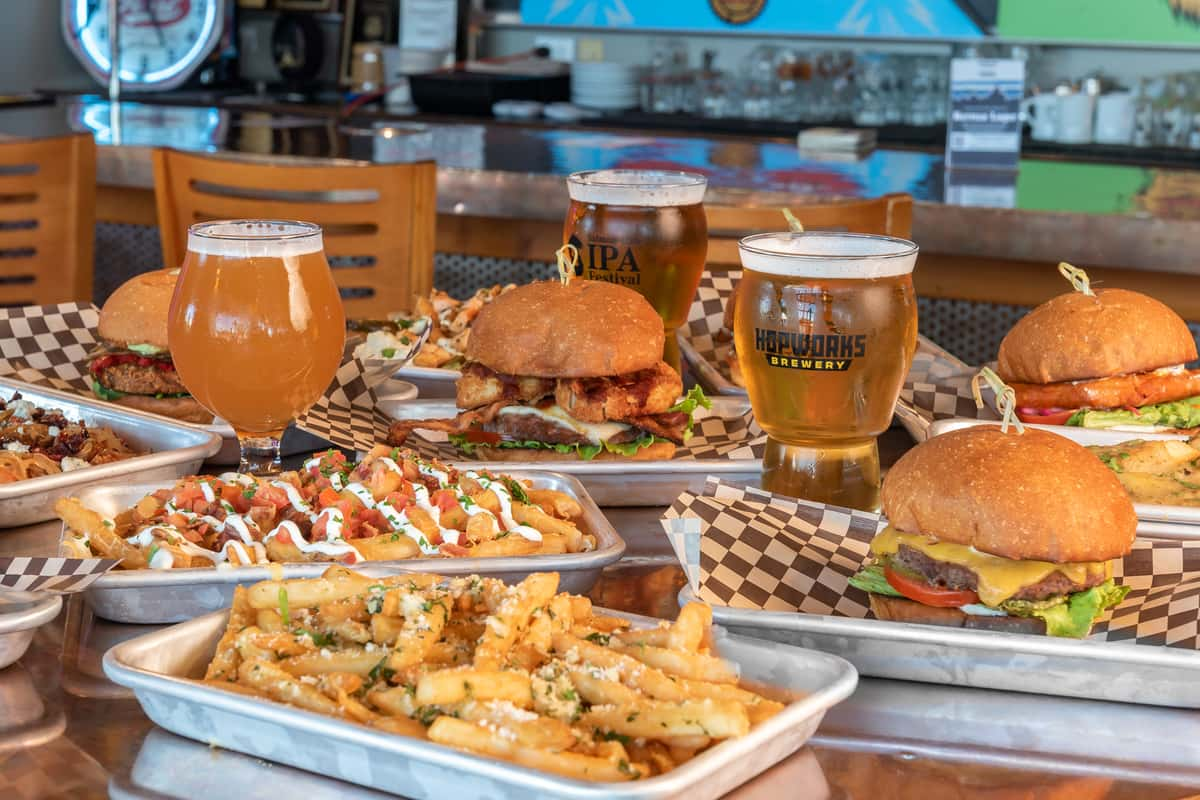 Introducing: Nonstop Hef!
Introducing: Nonstop Hef!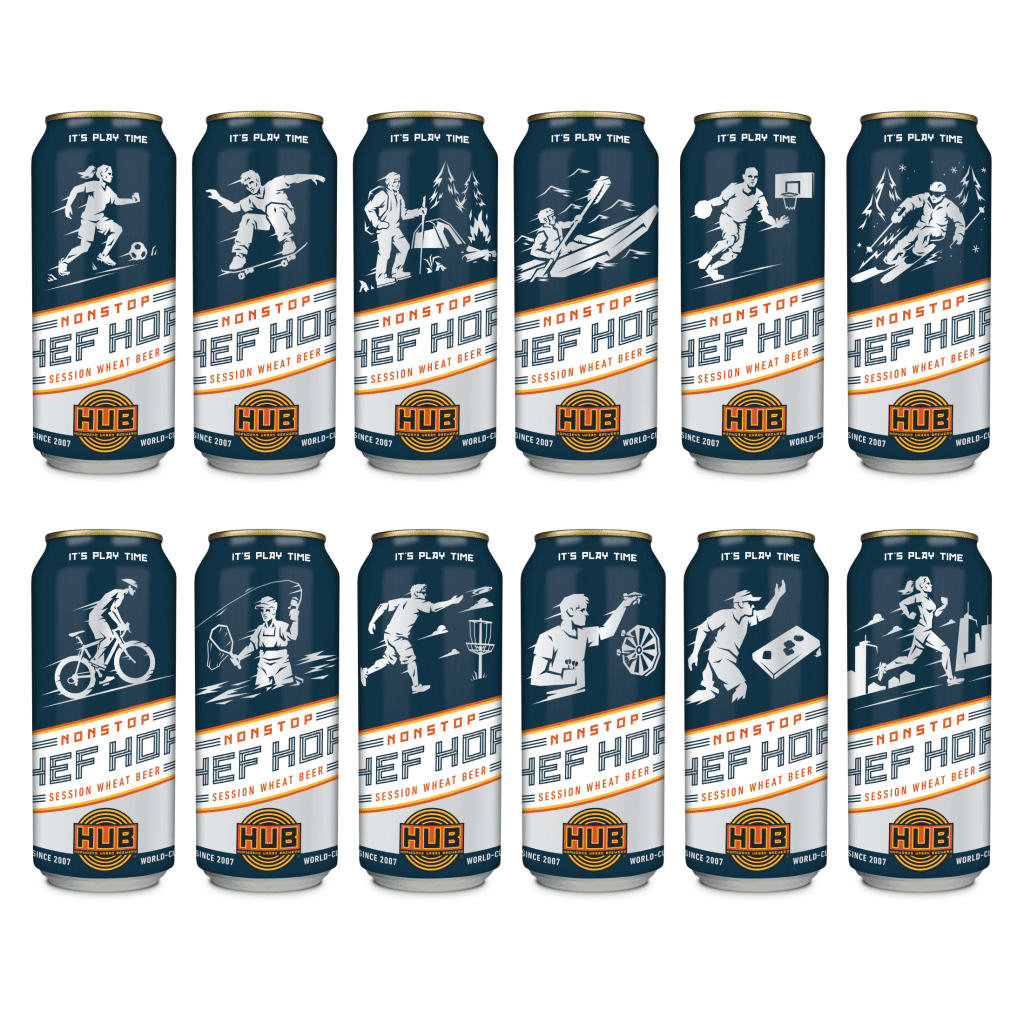 Please help welcome the latest beer to the Hopworks year-round series – Nonstop Hef Hop!
This low-alcohol, dry-hopped American-Style Wheat beer was created for drinkers who maintain active lifestyles. The beer clocks in at just 3.9% ABV and has the feel of a NW Pale Ale in body and flavor, but without the extra weight, calories, and alcohol. Nonstop Hef Hop is brewed with a variety of organic NW hops, organic malted barley, and red spring wheat grown on the Hopworks estate farm on San Juan Island.
We wanted to package this beer in a way that echoed Nonstop Hef Hop's "keep your edge" spirit. So we canned the beer in twelve different 16 oz cans, each showcasing different NW Activities. Each 4-pack will feature a random assortment of designs including: bicycling, camping, running, kayaking, soccer, basketball, darts, corn hole, skateboarding, disc golf, skiing, and fishing.
Be the first to collect all twelve!