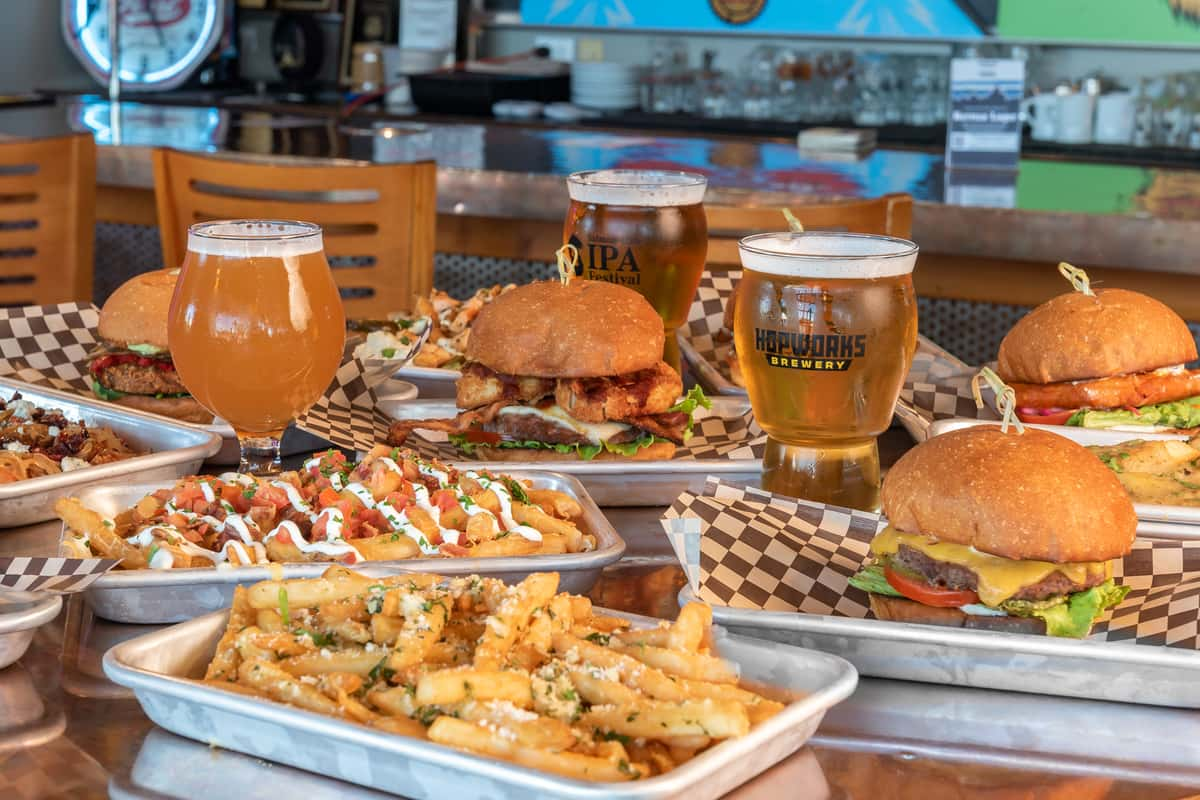 Long Root Ale: A Partnership between Patagonia Provisions & Hopworks
Long Root Ale: A Partnership between Patagonia Provisions & Hopworks
Today we are happy to announce our partnership with Patagonia Provisions as we launch Long Root Ale, a Northwest-Style Pale Ale made with organic ingredients and Kernza perennial grain. Looking for solutions to repair the food systems that sustain us, Long Root Ale represents another step towards transforming agricultural practices and supporting sustainable farming.
About a year and a half ago, Patagonia Provisions reached out to Hopworks to partner with them in the making of a new beer. "I was shopping in a grocery store when I received the initial phone call from Patagonia Provisions," says Christian Ettinger, brewmaster and founder at Hopworks. "It was a surreal moment because it was hard to believe that a company that I look up to as a business owner had just dialed my number and asked to make a beer with us. That week we met up and our team learned about Kernza for the first time."
Patagonia Provisions worked with The Land Institute in Salina, Kansas on a major breakthrough in organic regenerative agriculture with Kernza, the perennial grain used in Long Root Ale. Kernza grain is ideally suited for organic regenerative agriculture – its long roots and perennial growth allow it to thrive without pesticides, it uses less water than conventional wheat, helps to reduce erosion and removes more carbon from the atmosphere than annual grains. And it just so happens to make delicious beer.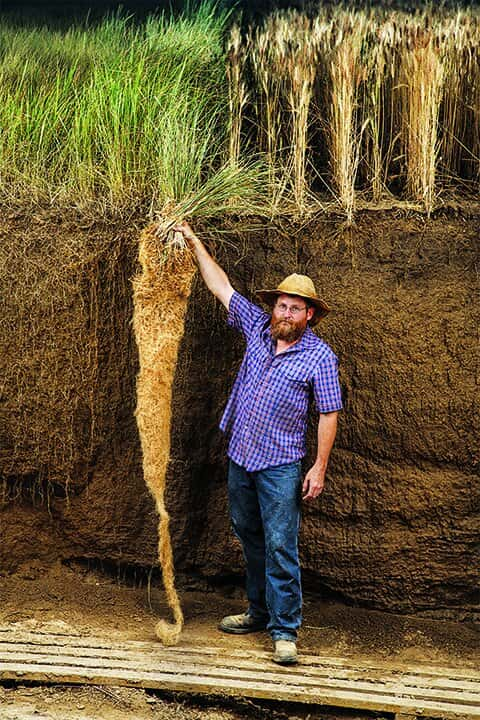 A refreshing pale ale, Long Root Ale is made with organic two-row barley, organic yeast and a blend of organic Northwest hops, resulting in a beer with resinous, grapefruit hop aromas and flavor and a balanced maltiness. The addition of 15 percent Kernza adds a slight spiciness to the dry, crisp finish. Long Root Ale represents the first commercial use of Kernza, and a strong step toward changing the way we grow and produce food.
"Beer holds a critical role in society and history. It is the center of many tables, uniting us with its common language," notes Birgit Cameron, sr. director of Patagonia Provisions. "With its wonderful tradition and history of bringing people together, Patagonia Provisions saw an opportunity to use such a widely influential product to tell the story of organic regenerative agriculture, via Kernza, to a wide swath of people with a product we can all enjoy and get behind. All it takes is a small tweak in the way we make our beer to effect big change – we are hoping this message reaches the big brewers of the world."
Our partnership with Patagonia Provisions is strengthened by our commitment to organics and sustainable brewing practices. Both companies love organic beer, we're B Corporations, and now we're on a mission together to use beer as a force for good.
"Working with Patagonia Provisions on Long Root Ale is the highest honor," notes Christian Ettinger, founder and brewmaster of Hopworks Urban Brewery. "Kernza adds great flavors to this delicious Pale Ale. It also offers attractive agricultural benefits like substantial water reduction. Kernza is really paving the way for future discussions with other commodity grains that we use to brew. As organic brewers we are really excited about the 'grain to glass' model and Long Root Ale is just that."
Long Root Ale will be available in 16 oz cans in Whole Foods Market locations and other retailers in California, Oregon and Washington beginning October 3, 2016. In addition, both Hopworks locations will serve the beer on draft, as will the Miir Flagship Store in Seattle. For more information and to find Long Root Ale near you, visit longrootale.com.
Photo credit: Danny Hedden (top), Jim Richardson (middle), Chad Brigman (bottom)