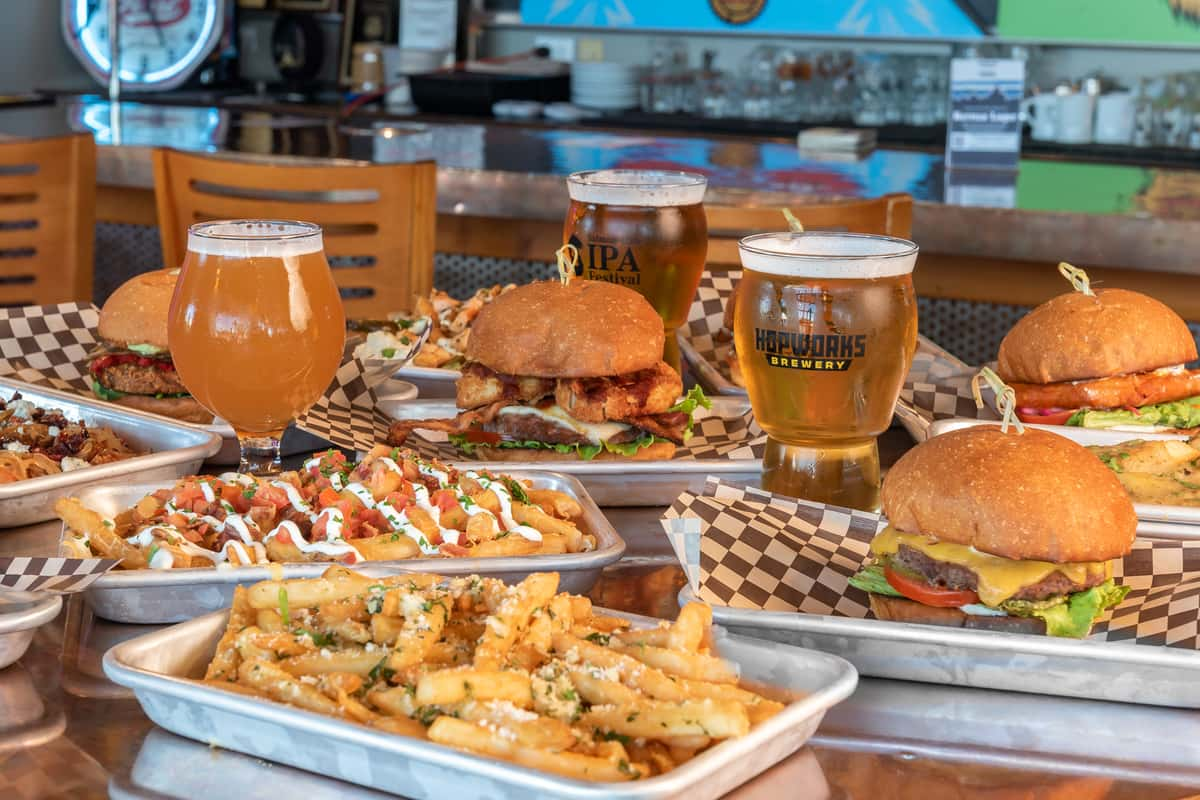 New PostCelebrating Earth Week with Salmon-Safe Beer & Cider
New PostCelebrating Earth Week with Salmon-Safe Beer & Cider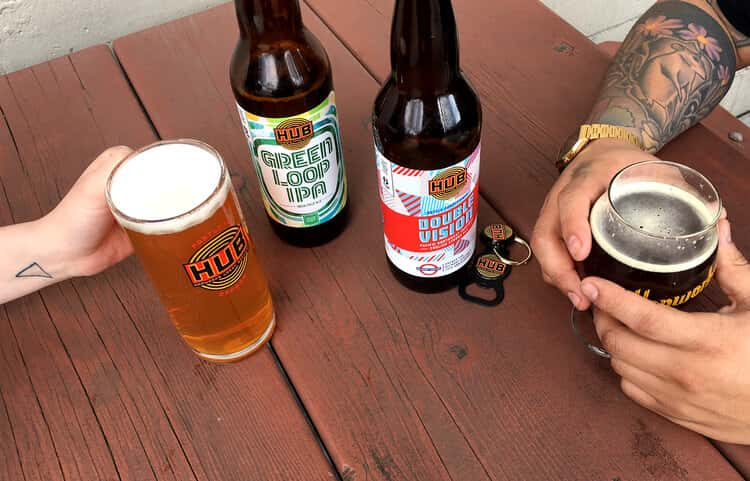 Celebrate Earth Day a few days early with Hopworks Urban Brewery (HUB). Every day from April 19 leading up to April 22, HUB will tap a new beer or cider that was brewed with an extra nod to sustainability, including HUB's first ever beer made with 100% Salmon-Safe Certified ingredients. These releases will be available at all three Hopworks pubs.
"We love this world of ours," said HUB Brewmaster and Founder, Christian Ettinger. "So we make great tasting beer with as little impact to the planet as we can. We're a B Corp brewery, and we're proud to be a member of 1% For the Planet. These Earth Week offerings focus on sourcing Salmon-Safe ingredients and finding inspiration from our community."
See below for information on each beer release. HUB will also have very limited amounts of Double Vision and Green Loop bottles available at their pubs.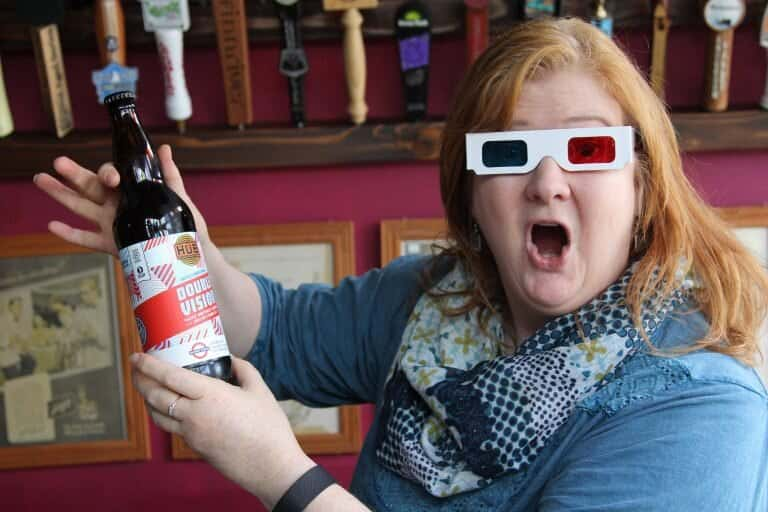 April 19, 5pm – Azacca Cider
Our crisp and refreshing semi-dry cider, dry-hopped with Salmon-Safe Certified Azacca hops from Roy Farms in Moxee, WA
April 20, 5pm – Double Vision PNW-Style English Strong Ale
Originally brewed for Belmont Station's 20th Anniversary, Double Vision will be available at our pubs for the first time on draft and very limited bottles. As we sipped Fuller's 2015 Vintage Ale and discussed our plans for this special offering, we were inspired by the beer's clever balance and strength. Belmont Station and HUB agreed unanimously that a sipping beer for celebration and cellaring would be delicious. Brewed with Celeia, Bullion, Salmon-Safe Centennial hops, and a generous hit of Maris Otter malt. In bottles, this beer will improve with age for years to come.
April 21, 5pm – MaiBock Is Your Bock
MaiBock Is Your Bock is our first-ever beer made entirely of Salmon-Safe Certified ingredients. Conditioned for nearly a month and brewed to Bock strength, this MaiBock features Salmon-Safe Sterling and Crystal hops along with Salmon-Safe Pilsner malt and Munich wheat from Mainstem Malt. All products from Mainstem support family farms, relocalization of malt production, and on-farm water conservation efforts.
April 22, 5pm – Green Loop IPA
The Green Loop is a six-mile park in planning that links Portland's east and west sides, creating an "urban promenade" for cyclists, walkers, and public transit. As enthusiastic supporters of cycling and alternative transportation, we were honored that Design Week Portland invited us to make a beer inspired by the concept. In this deliciously hoppy IPA, we used Certified Salmon-Safe Chinook and Crystal hops to represent the river that intersects the districts in the loop. We also used a blend of resinous hops from a fellow B Corporation, Crosby Hop Farm, to celebrate the positive environmental impact and the power of community that makes the Green Loop a beautiful addition to our city. The beer is available on tap and in limited bottles at our pubs and at the Design Week Portland opening night.