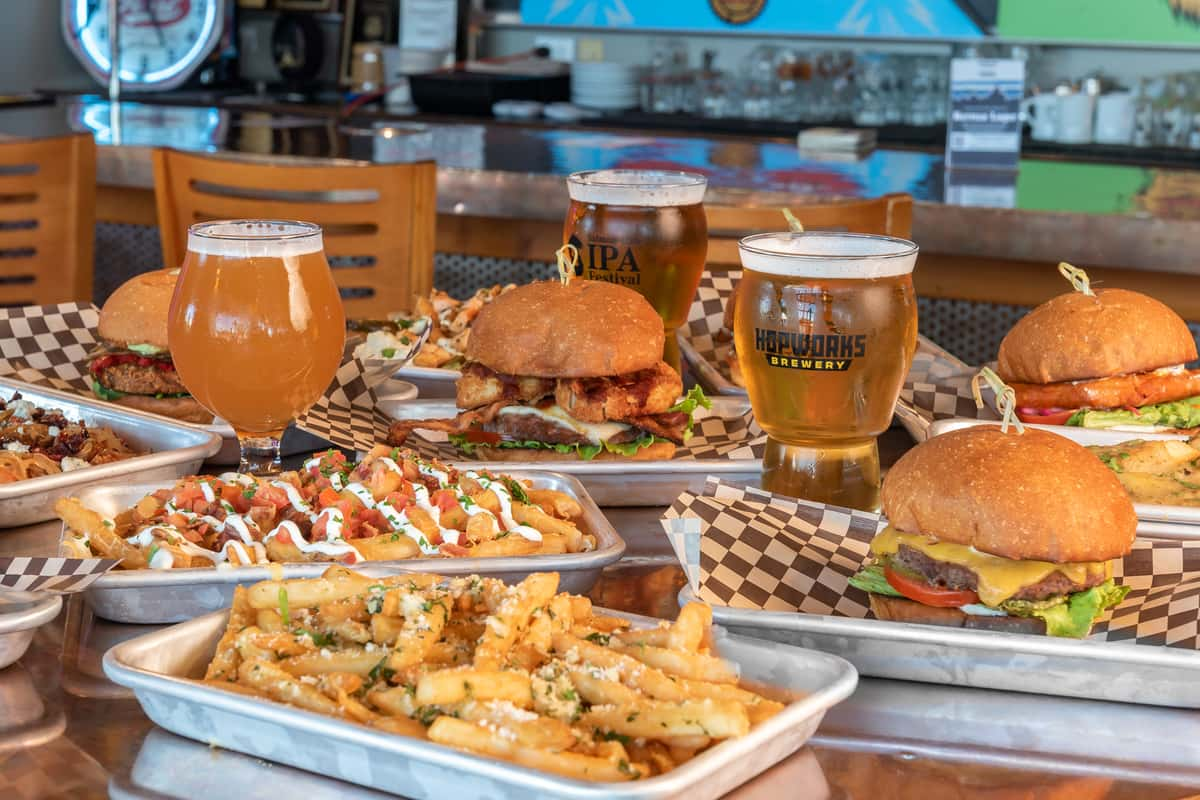 Nuestro Miembro Del Equipo (Our Team Member): Poncho
Nuestro Miembro Del Equipo (Our Team Member): Poncho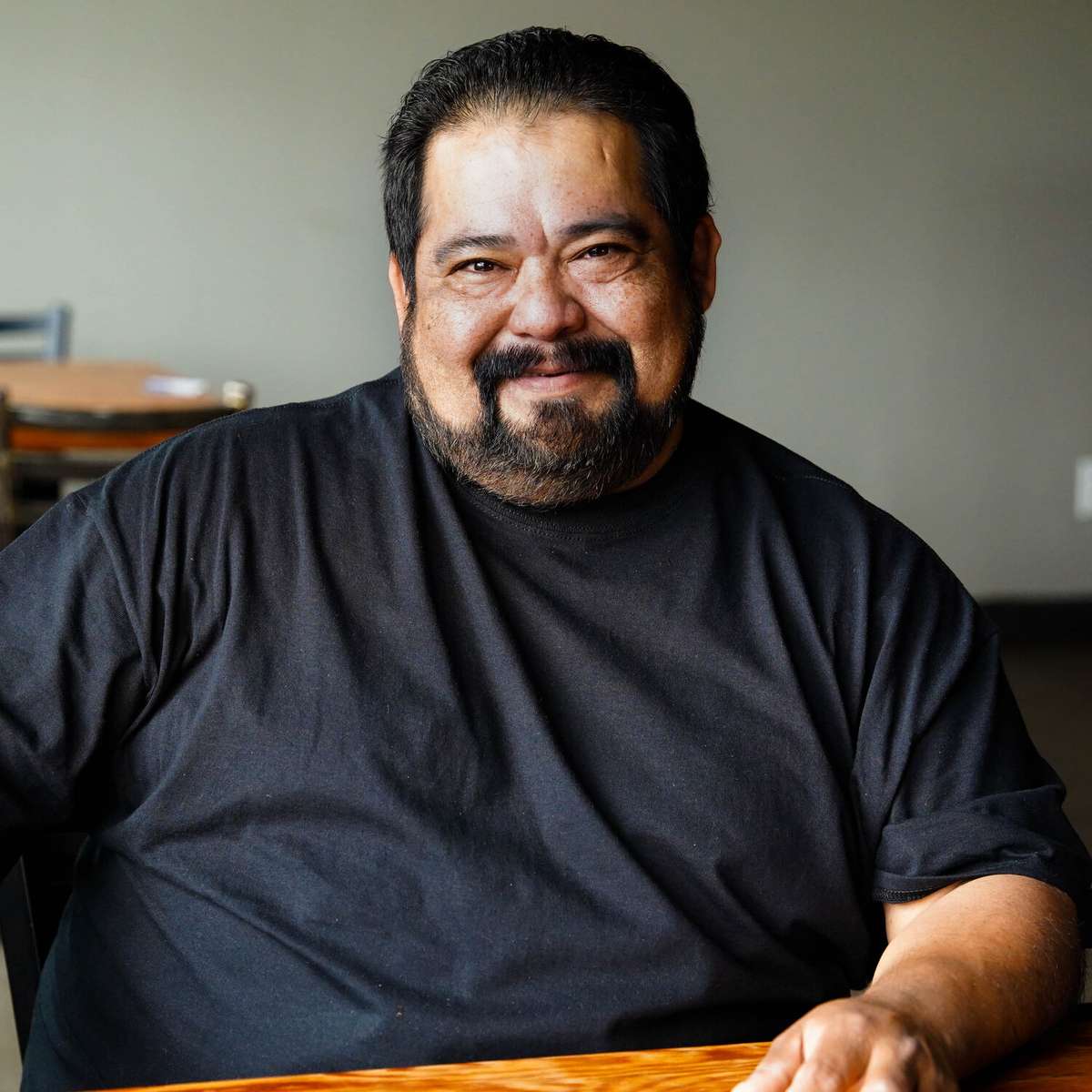 Poncho
Poncho speaks mostly Spanish, so we've included an English and Spanish version of this interview so he and our other Spanish-speaking fans can experience this in the same language it was given. Please forgive errors in both Spanish and English as, frankly, our esteemed interviewer isn't particularly skilled in either. 😂
Hi Poncho! It's great to meet you. Tell us more about you!
I'm from Mexico - Michoacan. I've been in the States for thirty years but I used to live in Santa Ana - near Disneyland.
What do you do in your free time?
Well, not much… anymore. Because of the pandemic, I just go home and watch TV. I spend time with my wife and my son, but I have two daughters who are married. One lives here and the other is in California in Santa Ana.
I like karaoke, especially the songs of Vicente Fernandez and Cornelio Reyna. They have a lot of very beautiful songs. We go to La Pulga Fantástica in Gresham - a little market. I don't sing, but my wife does. I don't dare! I sing in my house, alone. My voice is bad, but my wife's is amazing!
And how long have you worked here?
I've worked here at the Powell Pub for six years: the 25th of May was six years! I came by here saw that it was busy and asked if they had a job for me, so I put in an application and that was that. I used to work for Danner in 2006 or 2007.
Is there something in particular you like about working here?
The people are great, I get along well with them and they with me.
What do you do here?
Right now I'm a dishwasher, but sometimes I prep cook too: two days of prep and three on the dishwasher.
Which Hopworks beer do you like the best?
I like Golden Hammer, it's not too strong.
Many thanks to Poncho for his time, it was a pleasure talking to you!
To hear Vicente Fernández and Cornelio Reyna's beautiful songs (and maybe sing along yourself!) click here.
¡Hola Poncho! Mucho gusto. ¡Cuéntanos más sobre ti!
Soy de México - Michoacan. He estado en Los Estados treinta años, pero vivía en Santa Ana antes- cerca de Disneyland.
¿Qué haces en tu tiempo libre?
Pues, no mucho…. no más. Debido a COVID-19, no hay mucho para hacer. Ir a la casa, ver la televisión. Paso tiempo con mi esposa y mi niño. Tengo dos hijas, pero están casadas. Una está aquí y la otra está en California en Santa Ana.
Me gusta el karaoke, especialmente las canciónes de Vicente Fernandez y Cornelio Reyna. Tienen muchas canciónes muy bonitas. Vamos a La Pulga Fantástica en Gresham — un mercadito. Yo no canto, pero mi esposa canta. ¡No me animo! Canto en mi casa, solo. Mi voz es mala pero la de mi esposa es maravillosa!
¿Y cuantos años has trabajado aquí?
Seis años. El veinticinco de mayo fue seis años. Pasé por aquí y miré que había mucho movimiento y gente. Pregunté si había un trabajo para mí. Pronto, me llamaron. Trabajaba en la fábrica de Danner en 2006, o 2007.
¿Hay una cosa en particular que te gusta de trabajar aquí?
Las personas que son buenas, me llevo bien con ellos.
¿Qué haces por Hopworks?
Ahorita estoy de washer (lavador), pero luego soy preperador. Dos dias de preperador y tres de dishwasher.
¿Qué cerveza de aquí te gusta mas?
Me gusta mucha la cerveza Golden Hammer, no es tan fuerte.
¡Muchas gracias a Poncho por su tiempo, fue un placer hablar contigo!
Para escuchar las hermosas canciones de Vicente Fernández y Cornelio Reyna, (¡tal vez cantar con usted mismo!) haga clic aquí.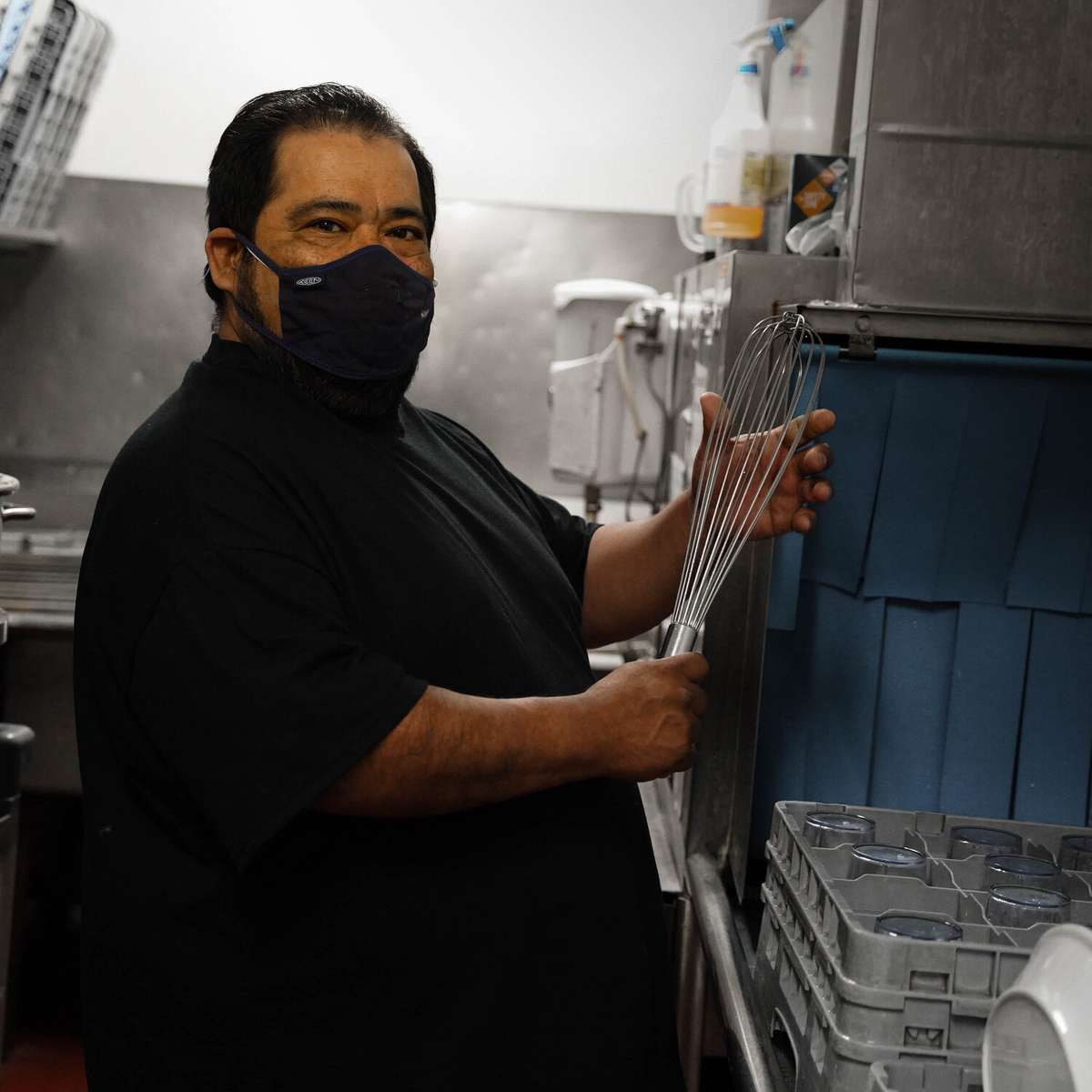 "Poncho se va a ver muy bien en las fotos," dijo Ana, "porque tiene un gran corazón. Puede ver eso en su cara."
"Poncho is going to look really good in the pictures," said Ana, "because he has a big heart. You can see that in his face."