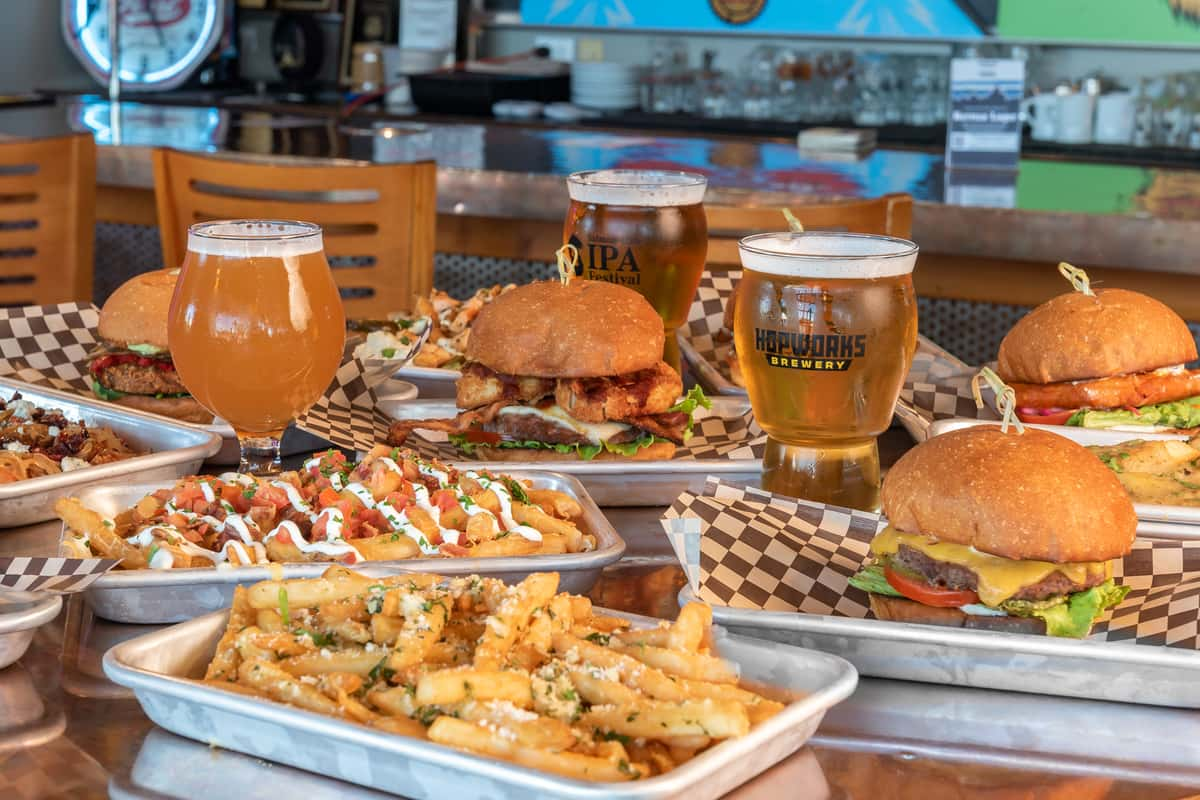 Professor Plum Cider
Professor Plum Cider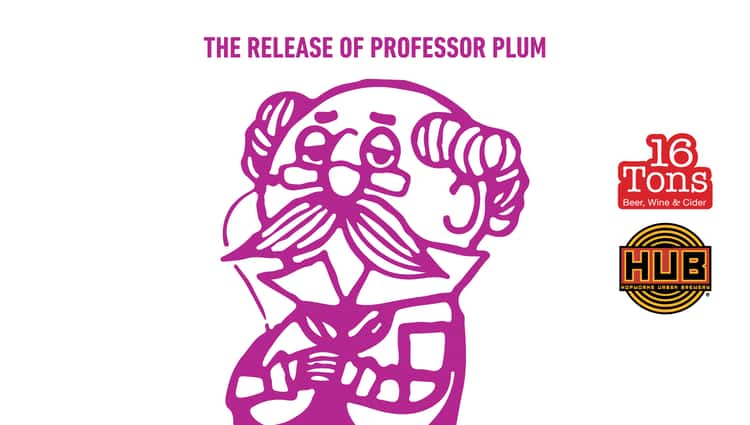 PROFESSOR PLUM
When 16 Tons Taphouse asked us if we wanted to make a collaborative cider, we knew we were going to have fun. The Eugene crew drove up north and helped us make an exciting cider. We sat at the brewery bar and removed pits from wild and Italian plums for the better part of a day and added them to brandy barrels. We also added cardamom, vanilla beans, and we filled the barrels with our cider. Finally we inoculated the barrels with two Brettanomyces strains to give some funky and extra citrus flavors. The cider is highly complex yet easily quaffable.
We'll have Professor Plum on tap at 16 Tons this Thursday. In fact, we're taking over all 18 taps, so it's basically a pop up pub, and our brew team will be at the taphouse all night. Here's the full list:
CIDER
Professor Plum Cider
HUB Hard Cider
Tart Cherry Cider
CranPerry
BEER
Señor Saul T. Plum – Salted Plum Gose
Chop Chop CherryBock – Cherry Wood Smoked Doppelbock
Valentine's Delight – BA Motherland aged on chocolate & fruit
Pink Drink – Tripel aged on Raspberries
Under Pressure – Barrel Aged Eisbock
Big Poppa – Barrel Aged Belgian Dark Strong with FigsPan Galactic Gargle Blaster – Pinot Barrel Aged Galactic2011 Barrel Aged Noggin Floggin Barleywine
IPX El Dorado
HUB LagerHopworks IPA
Gear Up IPA
Rise Up Red IRA
INFO
Join our brewers for the Pop Up Pub on February 11, from 6-9pm at 16 Tons – 265 E. 13th Ave., Eugene, OR.