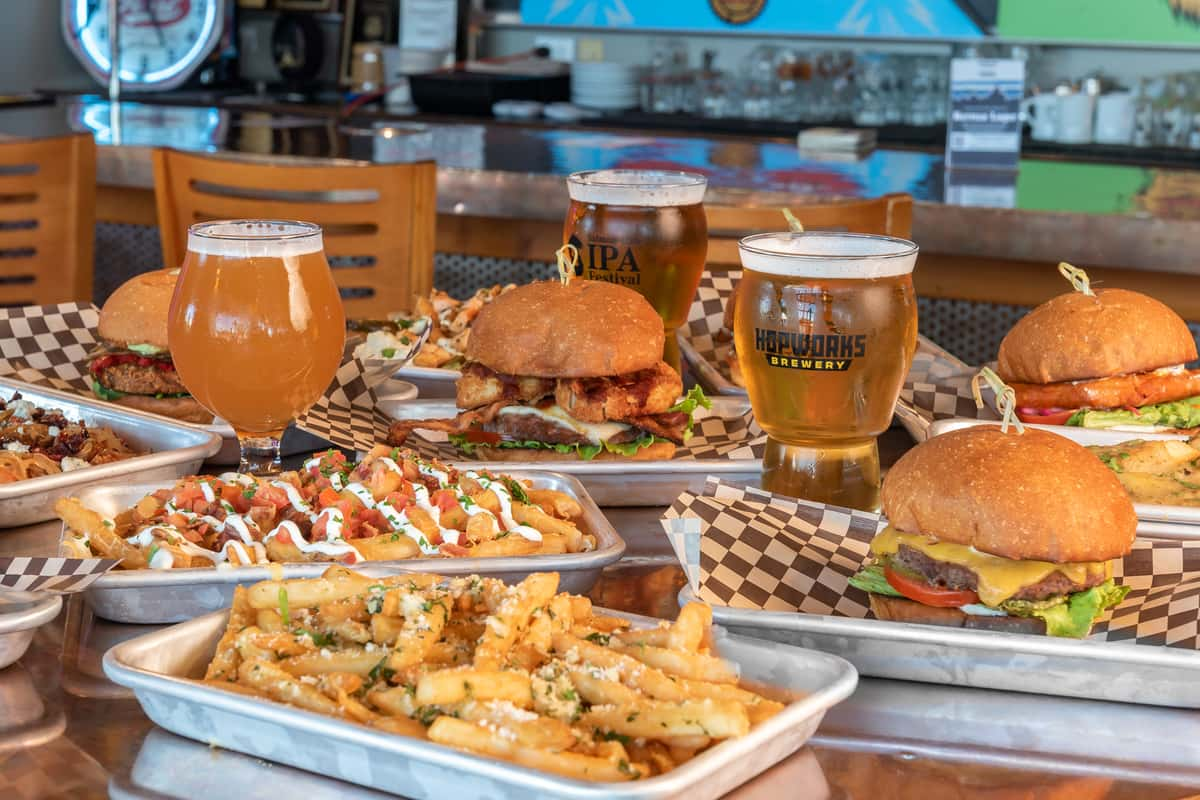 Rally With The American Homebrewer's Association!
Rally With The American Homebrewer's Association!
RALLY WITH THE AMERICAN HOMEBREWERS ASSOCIATION
AT HOPWORKS URBAN BREWERY!
When: Sunday, April 12, 2015, 1-4pm
Where: Hopworks Urban Brewery – 2944 SE Powell Blvd. Portland, OR 97202
Web: Hopworks AHA RallySpace is limited, please RSVPJoin the event on FB for updates.
There are over 1,700 American Homebrewers Association (AHA) registered homebrew clubs throughout the United States and around the world. Homebrew clubs are the glue of the homebrewing community and many of the brewers at Hopworks found their passion for beer after becoming homebrewers. The AHA Rally at Hopworks is a great way to meet other beer enthusiasts and homebrewers in the area.
JOIN THE AHA NOW TO ATTEND THIS SPECIAL EVENT!
At the AHA Rally you'll get to:
Enjoy Hopworks beer samples
Take home a Rally-exclusive gift from the AHA
Meet Hopworks brewers and AHA staff
Take a VIP brewery tour
Mingle with local homebrewers
Win great prizes from the AHA and Hopworks
Join the American Homebrewers Assocation at Hopworks Urban Brewery! AHA Rallies are free to current AHA members. Non-members can join now, or sign up onsite at a discounted member rate. Save time and fill out a membership form in advance to bring with you to the Rally.
CAN I ATTEND THE RALLY WITHOUT JOINING THE AHA?
AHA Rallies are limited to current AHA members only. Non-members and expired members are encouraged to join now or sign up at a discounted rate at the door.
For any inquiries- please see the AHA Rally FAQ page.
Learn more about AHA membership benefits.