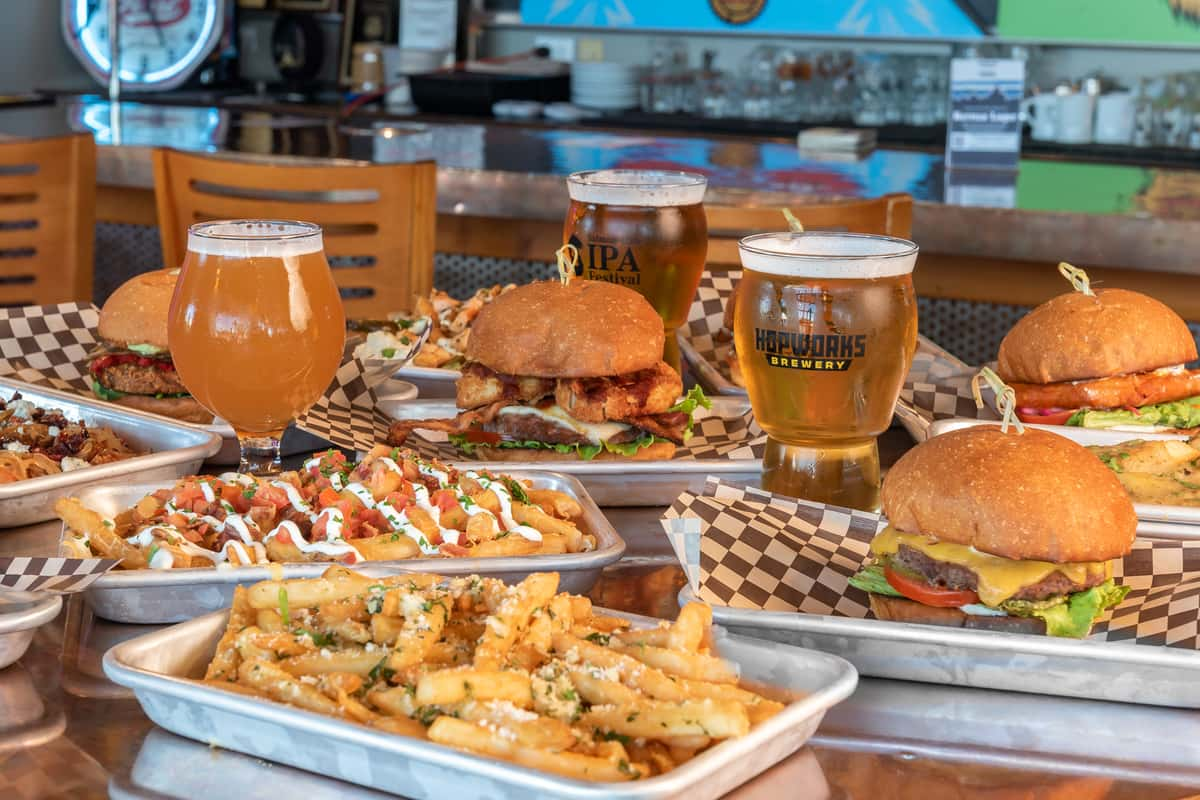 Seattle Beer Week 2015
Seattle Beer Week 2015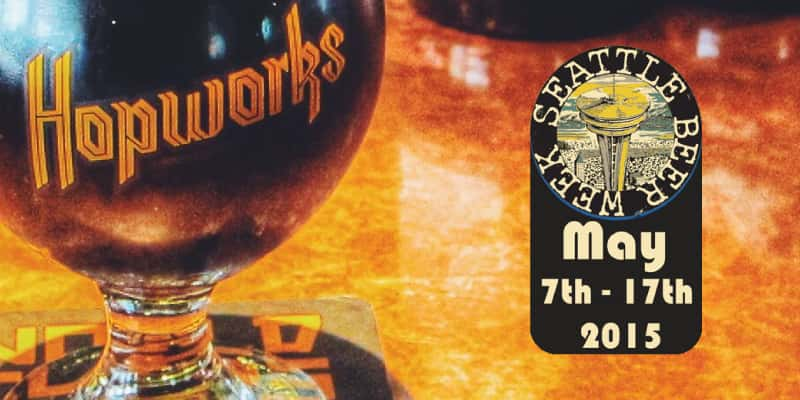 Seattle Beer Week, one of our favorite events in the Pacific Northwest, will transform the city into a marathon for craft beer from May 07-17. With hundreds of great looking events, breweries are serving their finest beers and making big plans. We are participating in nine events and we are sending some of our finest and rarest offerings. Check out the list below for all things Hopworks, and also go the SBW website for a full list.
FRIDAY MAY 08
THE TRIFECTA THREAT
The Old Sage / 1410 12th Ave, Seattle, WA 98122
7pm-12am
Hopworks Urban Brewery, 2 Bar Spirits and Old Sage present a night of beers, spirits, and beer cocktails. The cocktails will be mixed with Secession CDA, Survival Stout and our Belgian-Style Saison. On tap: HUB Hard Cider, Abominable, Black Dragon, Motherland, and Belgium Abbey Apple.
BACK IN BLACK STOUTFEST
All Day / Brouwers Cafe / 400 N 35th St, Seattle, WA 98103
Brouwer's Cafe will be tapping 40 plus awesome Stouts from around the world. We will have Army of Darkness on tap. More info.
SATURDAY MAY 09
BEER CAN DERBY
Pine Box / 1600 Melrose Ave, Seattle, WA 98122
2pm to 4pm – Build Time / 4pm – 6pm – Race Time!!
The race is on! Come and try your luck racing cans cub scout style down the tracks to beer glory. Build a can car on the spot and Race to Glory! More info.
BREWGRASS FESTIVAL
Hale's Brewery Palladium / 4301 Leary Way NW, Seattle, WA 98107 / 5-10pm
Live Bluegrass and beers from 15+ breweries, including a variety of specialty beers. Proceeds go to Northwest Harvest. More info.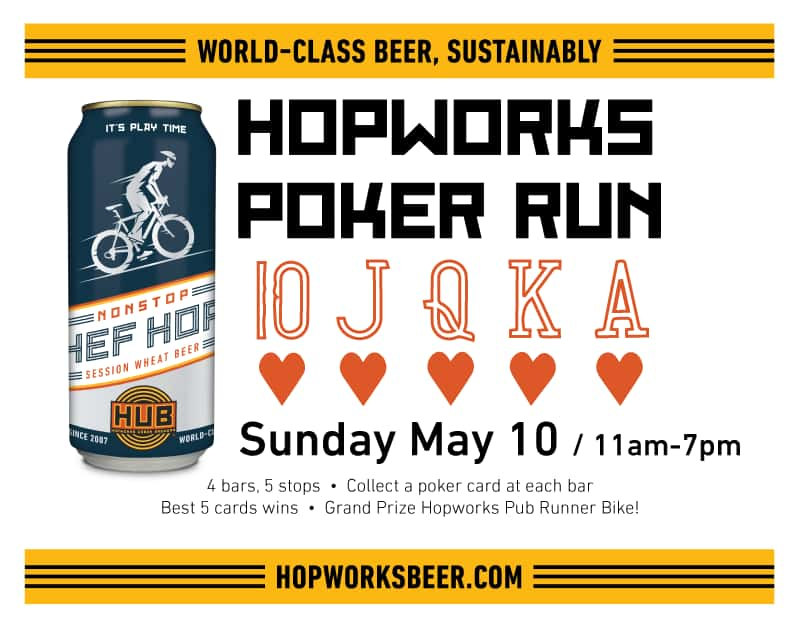 SUNDAY MAY 10
HOPWORKS POKER RUN
11am-7pm
4 bars and 5 stops. Collect a poker card at each bar, the person with the best 5 cards wins. Grand prize is a Hopworks Pub Runner Bike! We're pouring Nonstop Hef Hop at most stops. Awards start at 7pm at The Yar. Here's the schedule:
1st Stop: 11am at The Yard / 8313 Greenwood Ave. N
2nd Stop: Toronado Seattle / 1205 NE 65th St.
3rd Stop: Re:Public / 429 Westlake Ave. N
4th Stop: Kiss Cafe / 2817 NW Market St.
5th Stop: Back to The Yard for the awards and after party. / 8313 Greenwood Ave. N
More info
MONDAY MAY 11
SPECIAL TAPPING
Chuck's 85th Street Market / 656 NW 85th St, Seattle, WA 98117
6-9pm
Chuck's 85th Market is releasing a collaboration beer between Stone, Wicked Weed, and Ecliptic Brewing. We will also serve our IPX Single Hop Ale: 07270. The beer is a collaboration with Hopsteiner and uses an experimental hop that will satisfy your hop cravings.
WEDNESDAY MAY 13
OREGON NIGHT
Naked City Taphouse / 8564 Greenwood Ave N, Seattle, WA 98103
6-9pm
Featuring special beers from about fifteen different Oregon breweries. We will have Barrel Aged Motherland Russian Imperial Stout on tap. More info.
THURSDAY MAY 14
GRAB OUR CANS!
Watershed Pub and Kitchen / 10104 3rd Ave NE, Seattle, WA 98125
5-8pm
It's all fun and games with four breweries on the forefront of the new canned beer revolution– Oskar Blues, Hopworks Urban Brewery, 21st Amendment and Hop Valley. Beer cans and games on the patio and some very special kegs on tap. Our special keg is Barrel Aged Motherland Russian Imperial Stout. More info.
SUNDAY MAY 17TH
LAST CALL
Chuck's Central District / 2001 E Union St, Seattle, WA 98122
12-5pm
Come join the crews from Sierra Nevada, New Belgium, Hopworks Urban Brewery, Two Beers, Deschutes, and Firestone Walker to celebrate the end of another incredible Beer Week. The festivities will include 24 carefully selected draft offerings, delicious food truck action, and giveaways. More info.