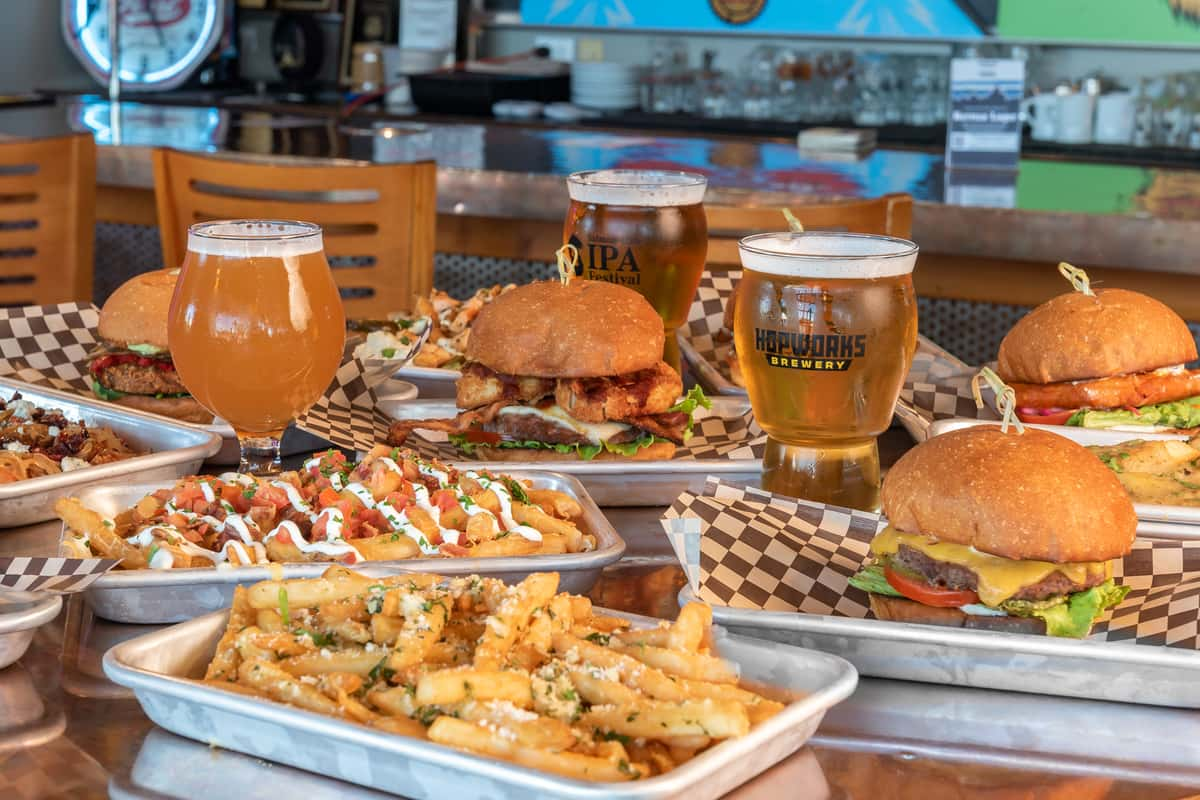 The Abominable Corn Maze & Pumpkin Beer
The Abominable Corn Maze & Pumpkin Beer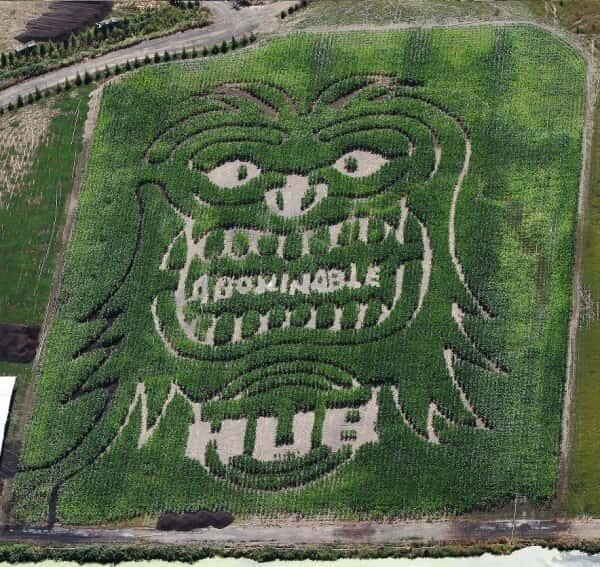 ABOMINABLE CORN MAZE AND HUB'S PUMPKIN BEER
Our friends at Bella Organic Farm have turned their corn maze into an homage to Abominable Winter Ale! We may be biased, but we think this is one of the coolest corn mazes of all time. The maze is open every Friday and Saturday, after the sun sets. But be on guard, this is a haunted corn maze, and it's packed full of vampires, zombies, warewolves, and…you guessed it, the abominable snowman.
Visitors will can drink Abominable Winter Ale at the farm, along with one of HUB's newest beers – The Gourd The Bad The Ugly. This is a pumpkin beer made with 150lbs of pumpkins from the Bella Organic Farm. Our brewers picked up the pumpkins and drove over to the coast, carved a pit in the sand and roasted the pumpkins overnight. After returning to the brewhouse, the pumpkins were thrown into the mash tun. We think you'll like this spiced beer, it's perfect for warming you up on chilly nights.
VISIT THE ABOMINABLE HAUNTED CORN MAZE
Customers should dress appropriately for the weather; the path can get muddy (Wear Rubber Boots or Tennis Shoes!). The Haunted maze can be scary for small children; please use your best judgment when bringing them along for the scare!
HAUNTED CORN MAZE HOURS OF OPERATION:
September 26- October 31 – Friday/Saturday nights at dark!
All ages $10
Combo Pass (Both Mazes) $15.00