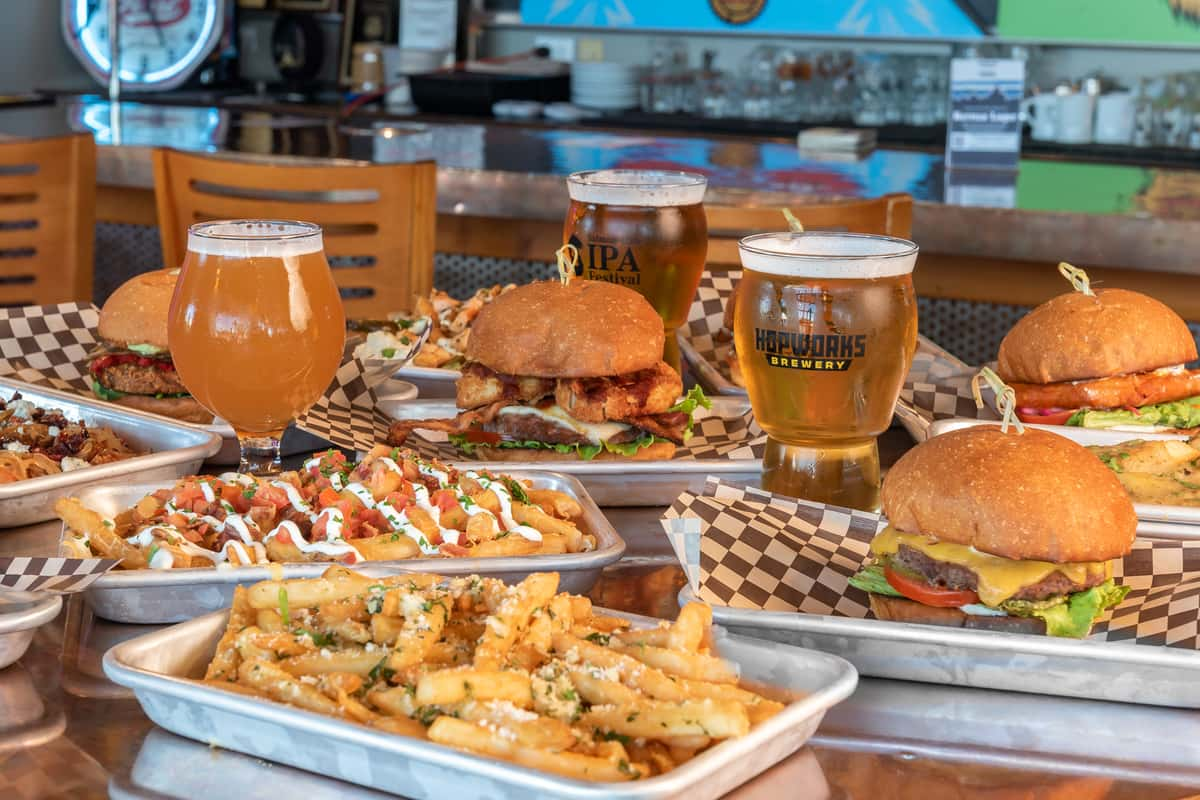 The Beer List: Handmade Bike & Beer Festival
The Beer List: Handmade Bike & Beer Festival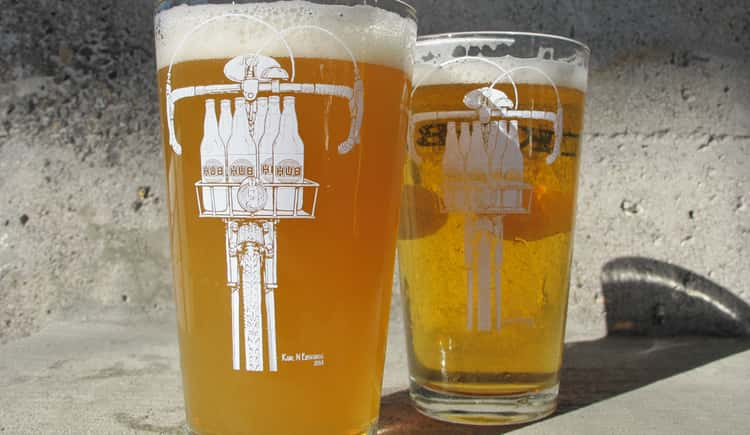 The Handmade Bike & Beer Fest is this weekend and while the events team here at HUB has been working hard to put together an awesome event for the whole family, the brew team has put together a mouth-watering taplist. Not only will Abominable Winter Ale will emerge from the depths of our brewery at the fest, we are serving a number of barrel aged offerings and specialty beers. The full beer list is below. Click here to learn all about the Handmade Bike & Beer Fest, which also features over 30 custom bike frame/parts builders this weekend, October 3-4. Buy your tickets here.
HOPWORKS TAP LIST
Abominable Winter Ale – Our cult classic winter seasonal!
Cinnabom – Imperial Abominable aged on Cinnamon
Cedarbomb – Imperial Abominable aged on Cedar tips
Sour Belgian Pale Ale – Aged for a year in barrels, this is the first release from our new sour barrel program
B-Side EP – Sour Peach Ale collaboration with New Belgium
Fest of Fury – Fresh hop Märzen lager brewed with Salmon-Safe Willamette hops from Goschie Farms in Silverton, OR.Nonstop Hef Hop – 3.9% session wheat beer with big hop aroma and flavor
HUB Lager – Our classic organic lager
Hopworks IPA – Organic IPA with massive NW hop characterSalt N Pepa – Szechuan peppercorn Gose with Jacobson's cherrywood smoked salt
Pig War White IPA – Get a final look at our refreshing summer seasonal before it disappears for the year!
Pan Galactic Gargle Blaster – Galactic Imperial Red aged in Pinot Noir barrels
Big Poppa – Our Notorious F.I.G, a Belgian Strong Dark with figs aged in Woodford Reserve barrels
Under Pressure – Eis Eis Baby, an ice distilled Dopplebock, aged in Woodford Reserve barrels
GUEST TAP LIST
We will continue to update this list:
Base Camp Brewing – New Wave Amber Lager
Deschutes Brewery – Pine Drops IPA
Grain Station Brew Works – Walnut City Red
Gigantic Brewing – Ginormous Imperial IPA
Laurelwood Brewing – Red Elephant IRA
New Belgium Brewing – Long Table Saison
pFriem Family Brewers – Wit
Reverend Nat's Hard Cider – Hallelujah Hopricot
The Commons Brewery – Madrone Farmhouse Ale
Widmer Brothers Brewing – Upheaval IPA
Worthy Brewing – Farm Out Saison
Worthy Brewing – Prefunk Pale Ale
HANDMADE BIKE & BEER FESTIVAL
OCTOBER 3-4 | BUY YOUR TICKETS HERE!
October 3 – 12-9pm | October 4 – 12-5pm
Hopworks Urban Brewery | 2944 SE Powell Blvd., Portland, OR
Join and share the Facebook Event