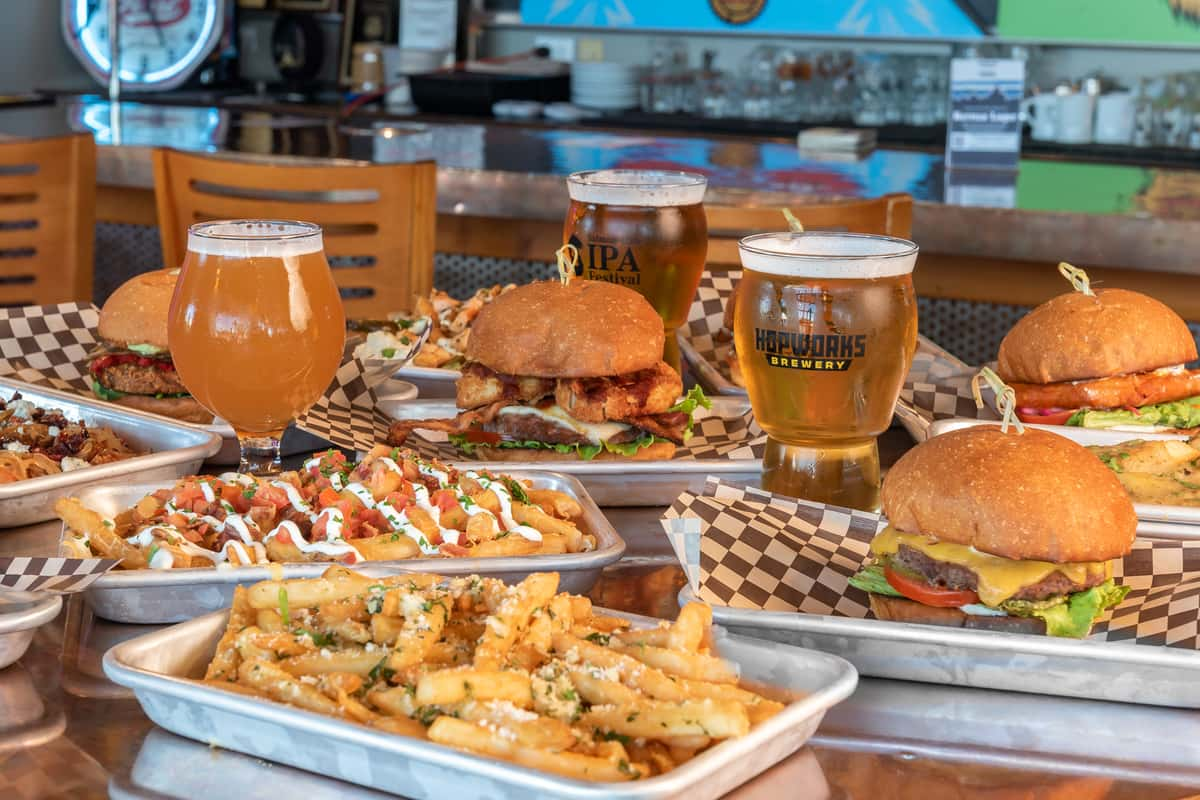 The Gourd, The Bad, The Ugly
The Gourd, The Bad, The Ugly
The Gourd The Bad The Ugly started a year ago at Hopworks. Brewer Trever Bass created a small batch of pumpkin beer with a few pumpkins. The recipe was really nice, the pumpkin spices were soft, and the beer had a really nice Autumn feel to it. This year we asked him to scale up the recipe to a 20bbl batch.
We ended up picking up over 150lbs of pumpkins from our friends at Bella Organic Farm. The farm has been a great partner this year and even created a haunted corn maze based off Abominable Winter Ale.
We took the pumpkins to Pacific City, enjoyed a few beers from our pals at Pelican Pub and Brewery, and then spent the dark hours roasting pumpkins on the beach. The next morning we trucked the pumpkins back to the brewery where they were put into the mash tun. The beer was spiced with cinnamon, cardamom, peppers, and molasses, and has a light smokiness from the roasted pumpkins. We're really happy with the outcome and we think people will really enjoy this beer.
You can grab a pint of this beer at Hopworks Urban Brewery and the Hopworks BikeBar while it lasts. We think it will make a nice contribution to your fall parties, so come in with an empty growler too.
Here are a few process photos from Trever.