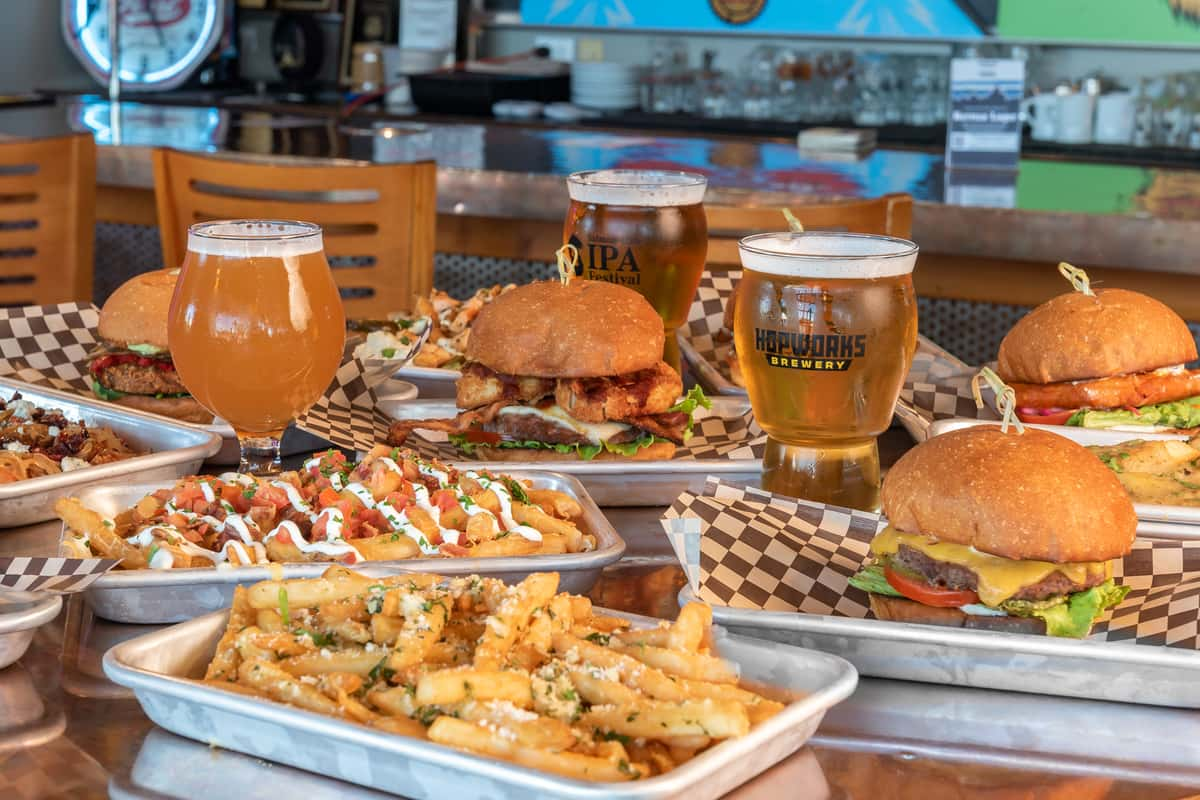 The Only Thing that Beats a Thanksgiving Dinner
The Only Thing that Beats a Thanksgiving Dinner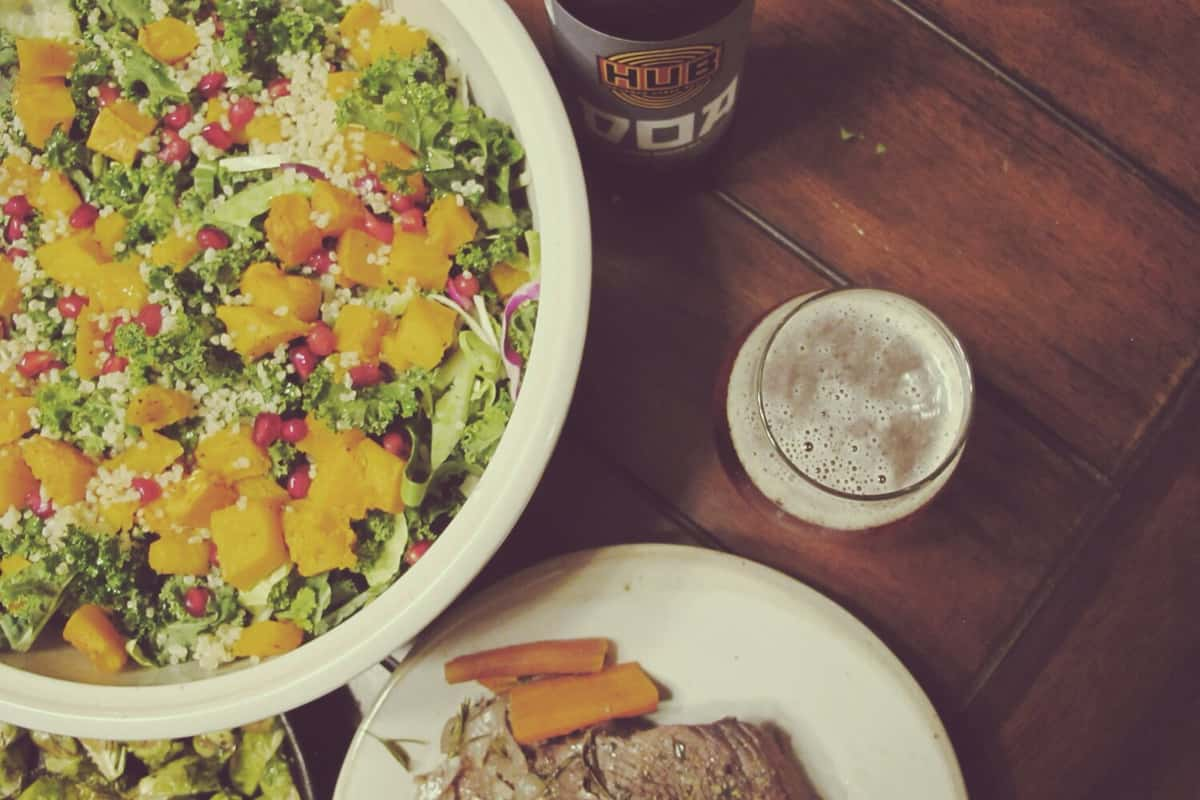 Nothing beats a good Thanksgiving meal. Every year we look forward to the comforting bowl of mashed potatoes and gravy, the dish full of candied yams, the hearty squashes, roasted vegetables, and turkey. The only thing that could be better than Thanksgiving dinner, is Thanksgiving dinner paired perfectly with a tall pint of craft beer. Luckily one of the members of the Hopworks crew had an early Thanksgiving get-together and did a little experimentation with HUB beer pairings. This is what he found:
I KNEW AUTOMATICALLY THAT I WANTED TO PAIR MY DINNER WITH SOME ABOMINABLE WINTER ALE. I LOVE HOPPY BEERS AND WANTED THE SPICES FROM THE MEAT AND VEGETABLE SIDES TO PLAY WITH SOME OF THE LIGHTER CARAMEL MALT AND THE RESINOUS HOPS. THE COMBINATION WAS REALLY NICE BUT I FOUND THAT I ACTUALLY LIKED THE BEER PAIRED MORE WITH THE SALAD, WHICH HAD SOME NICE BURSTS OF FLAVOR FROM POMEGRANATE SEEDS. THE JUICY SEEDS PROVIDED A GOOD COUNTERBALANCE TO THE LOUDER FLAVORS OF ABOMINABLE.DOA (DELUXE ORGANIC ALE) WAS THE BEER THAT ENDED UP BEING THE PERFECT PAIRING WITH DINNER. THE BEER HAS A MORE PRONOUNCED CARAMEL FLAVOR WITH A MEDIUM BODY TO IT. THE HOPS HAVE A LITTLE SPICE TO THEM AND A GOOD, CLEAN, BITTER FINISH. I FOUND THAT IT PLEASANTLY MATCHED THE AUTUMNAL FLAVORS OF SQUASH, POTATOES, BRUSSEL SPROUTS, AND ROASTED MEAT. THE FAMILY AGREED, AND SO WE SHARED A COUPLE BOMBERS THAT WE PICKED UP FROM OUR LOCAL GROCERY STORE.
Abominable and DOA can be found in stores throughout the Pacific NW. Here are a couple other recommendations:
Hopworks SAISON or I AM A JELLY DONUT would make nice, complementary pairings to tart cranberry dishes. Bottles of Saison are available behind the counter at HUB, and you can fill a growler with I Am A Jelly Donut.
SURVIVAL STOUT will make a great beer to pair with most desserts. With a kick of coffee and complex malt bill, the stout will play well with chocolate cakes, apple pies, or even a big scoop of vanilla ice cream (might as well make it a beer float!). Survival Stout can be found in stores throughout the Pacific Northwest.