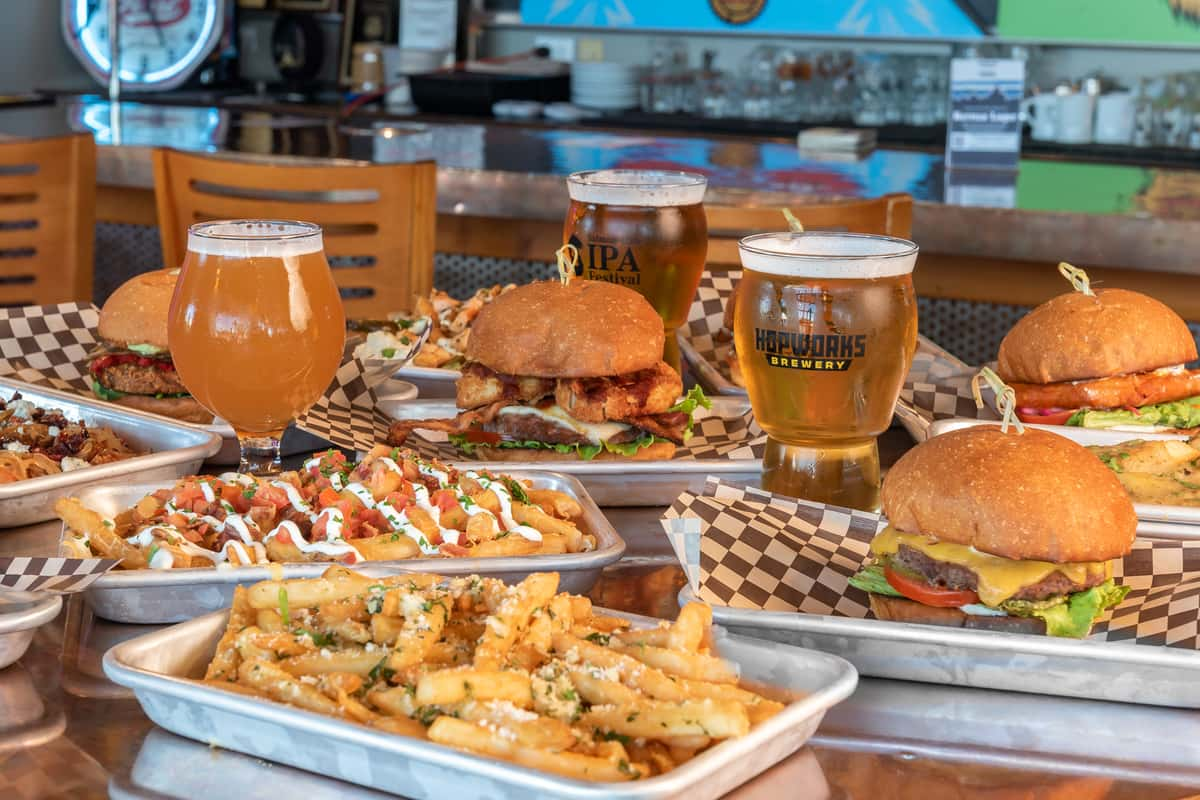 Totally Chicken!
Totally Chicken!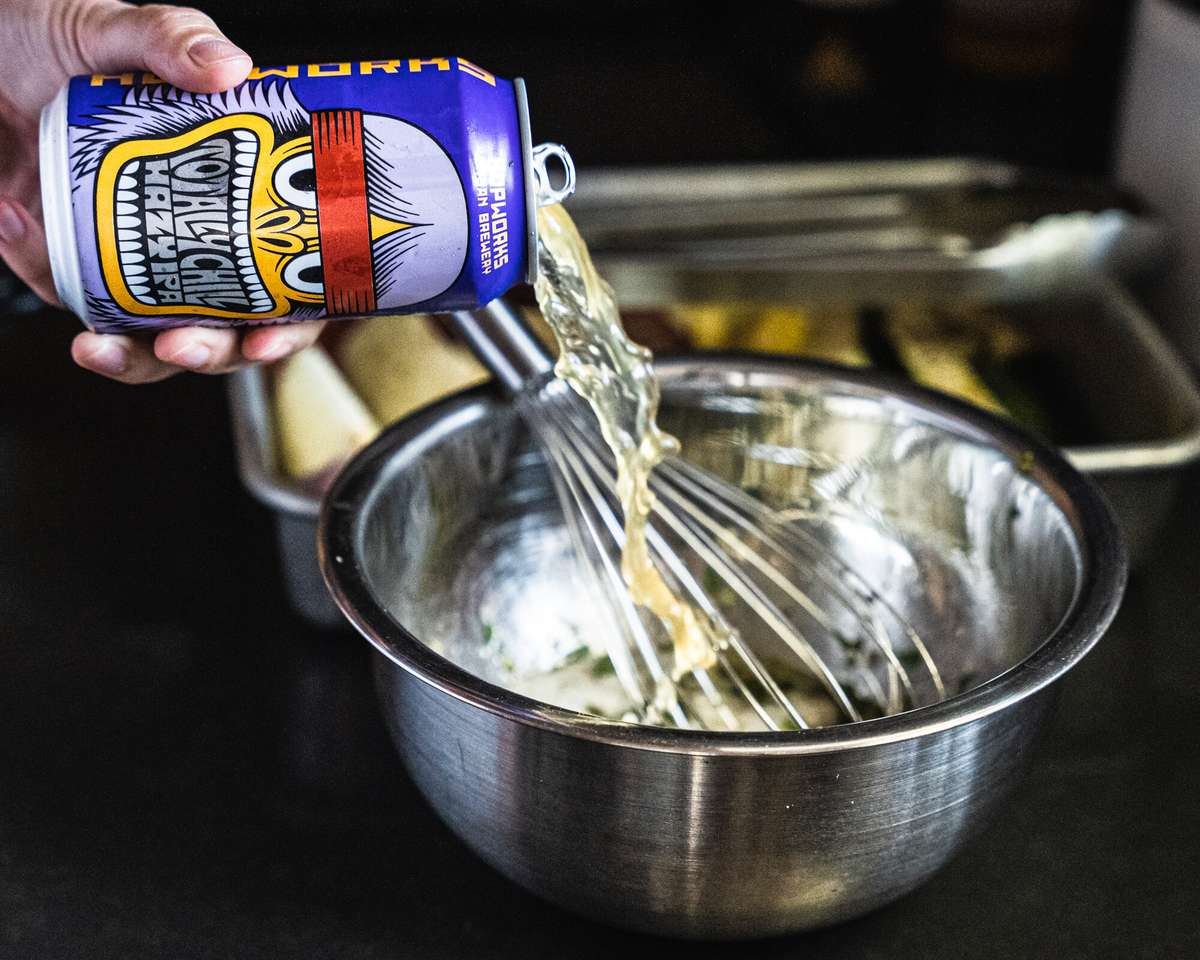 Few things scream summer like grilling and beer! So, we thought why not share a fun recipe our team made that smashes those two worlds together? Introducing: Totally Chicken! With our summer seasonal Totally Chill Hazy IPA's notes of pineapple and mango, it makes the perfect addition to a beer marinade acting as the sugar and vinegar. It also works well with tofu, for those that aren't meat-inclined. (Just be sure to use extra firm tofu, press it for 6 hours, and marinade for 6-8 hours or overnight. That way it can soak up all that tasty marinade goodness) Scroll on for the recipe!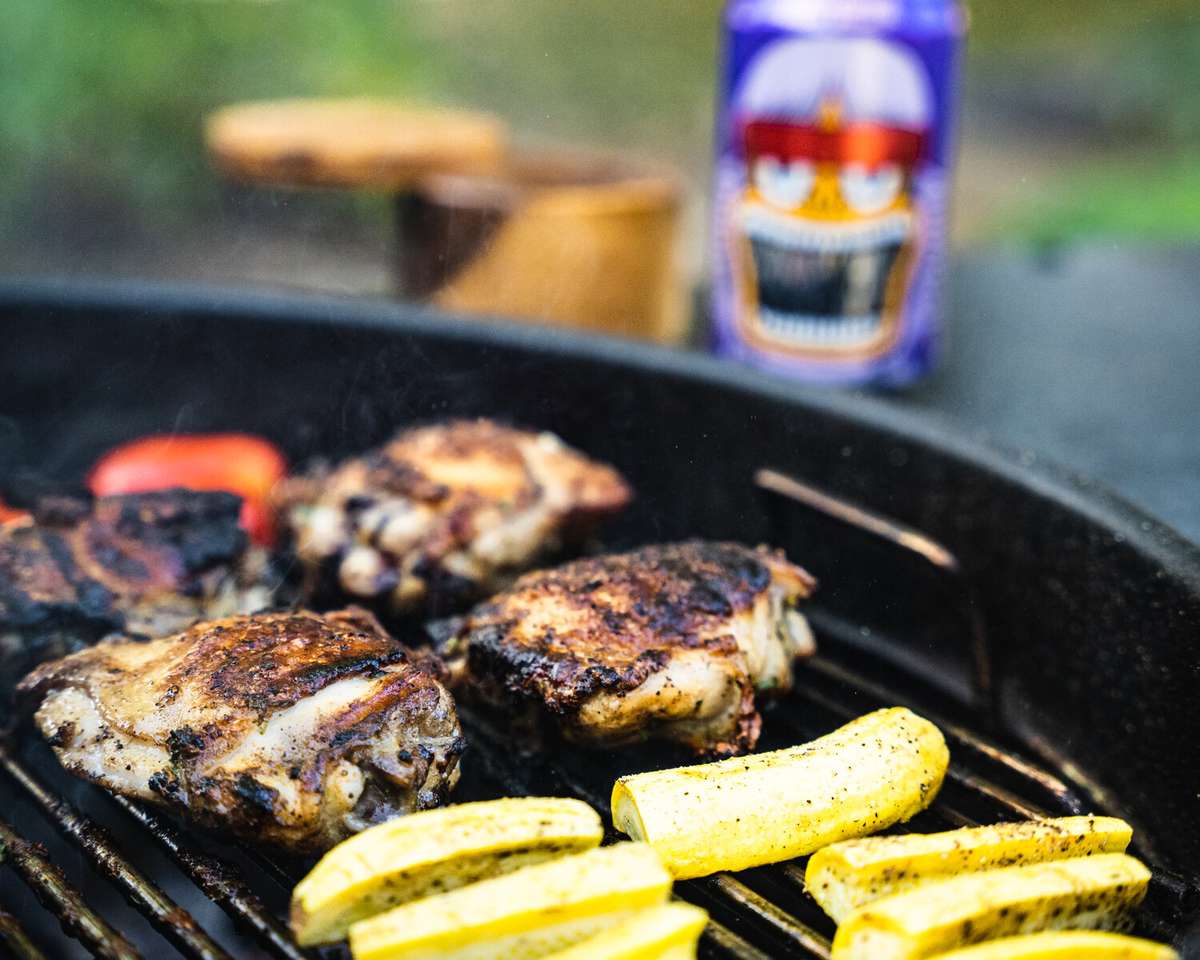 THE RECIPE
INGREDIENTS
Totally Chill Hazy IPA, 6oz (leaves a perfect 6oz for you while the grill heats up!)
Neutral Oil, 1 tbsp (Safflower is a great high heat oil!)
Garlic, 4 cloves finely chopped
Fresh Cilantro, 2 tbsp chopped
Scallion, 1 chopped
Kosher Salt, 3 tsp
Black Pepper, 2 tsp freshly cracked
Cayenne pepper, 1 tsp
Cumin, 1 tsp
Chicken thighs, 4 bone-in with skin on
Finishing salt (Maldon or Jacobsen recommended)
DIRECTIONS
Combine all ingredients (except the finishing salt) about 6-8 hours before grilling and let marinate in the fridge in a bowl covered with a reusable lid or plastic wrap.
When you're ready to grill, kick it on with one section on medium-high heat and one section on medium-low. If using a charcoal grill, as pictured, create your cool and hot zones as usual so you can control cooking and flare ups. Soak a wadded paper towel with neutral oil and grease your grates with it using long tongs.
Once to temp, place the chicken on the grill skin-side down and let cook until skin crisps and browns. Flip after around 5-7 minutes and let the other side cook for 6-8 minutes, pulling from the hot zone if necessary to prevent scorching. Use a temperature pen to ensure chicken is cooked properly before pulling.
Once pulled from the grill, place chicken onto a plate or cutting board and cover with foil for up to 10 minutes to let it rest.
Enjoy! If you want to use this marinade with tofu instead, there is no need to let it rest after and your grill time will vary. Also be especially careful with sticking on the grill - a spatula may be preferred over tongs!
This chicken pairs perfectly with grilled veggies and pasta salad. And, of course, with a Totally Chill Hazy IPA! Pictured below are grilled squash and zucchini, onions, tomatoes, and an orzo pasta salad.
Cheers to you and cheers to summer!